[ad_1]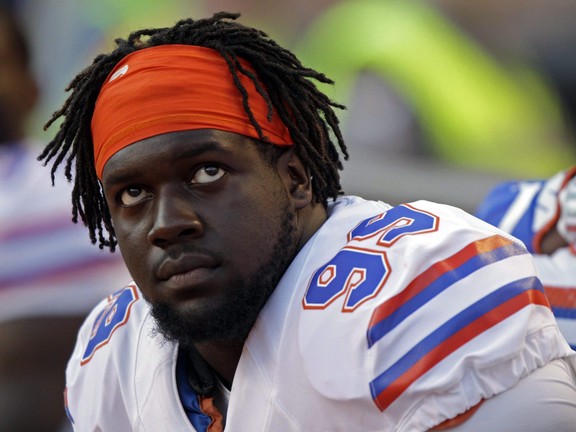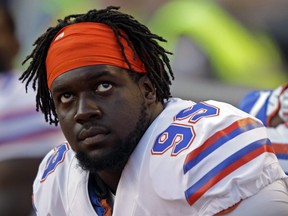 Article content
Politely speaking, Jachai Polite ran out of options in the NFL.
Article content
When he became available, the Argos pounced on the opportunity to sign the Florida native.
He'll make his CFL debut this Saturday night when the Argos battle the host BC Lions in a matchup of two 1-0 teams.
BC is coming off a bye week after it demolished the visiting Edmonton Elks, while the Argos defeated Montreal after Toronto began the season on a bye.
Article content
While most eyes will be on Canadian quarterback Nathan Rourke as he makes his fourth career start for the Leos, more than a few curious onlookers will be paying close attention to Polite.
He may end up seeing plenty of Rourke if Polite is able to establish a presence at rush end.
Polite is only 24 years old.
He has a football pedigree that made Polite a third-round draft pick of the New York Jets.
Article content
Players get labeled when a misdeed gets committed or some perception that may or not be based on reality makes the round that prevents a player from earning a roster spot.
In Polite's case, tardiness was an issue with the Jets and the club released him before Polite played a game.
He did appear in 11 games for the LA Rams in 2020, the last time Polite dressed for a regular-season game.
Prior to joining the Rams, Polite signed with Seattle, but would be released.
Polite's talent is undeniable.
He'll get his shot with the Argos following an injury to Shane Ray, who recorded a sack in last week's 20-19 win over the Als.
Ray, who is dealing with a hamstring issue, is one of many Argos nursing some kind of soft tissue setback.
Article content
The Argos don't want to jeopardize the long-term future of players such as Ray, fearing any kind of recurrence will keep them out of the lineup for an extended stretch.
Enter Polite, who has been champing at the bit.
"I'm more than excited," he said. "It's been a long time coming."
Indeed it has and Polite is hoping to make up for that lost time by leaving everything out on the BC Place field.
When it comes to Polite, there's plenty of curiosity surrounding his debut.
Polite played 32 games for the Florida Gators, recording 78 tackles, 26.5 tackles for a loss, 15 sacks and eight forced fumbles.
During his time at the university, Polite was named to the all-SEC first team and earned second team all-American recognition by the Associated Press.
Article content
He's still young and talented enough to warrant a return to the NFL.
He's grateful for the opportunity presented by the Argos and is keen on making an impression against the Lions.
"I'm learning," said Polite of the CFL game. "It's fun and it's fast."
He seems to be in good shape, but more will be known when the lights come on Saturday.
NOT ORDINARY JOE
With Declan Cross unavailable, the Argos will turn to Canadian rookie Joe Carbone, whom the club signed as a free agent this off-season.
It's been a wild ride for Carbone, but his path has allowed him to be in this position as he ushers in his CFL debut.
Carbone, who will line up at tight end, played at the University of Windsor.
He also played at Mercyhurst University.
Carbone would also attend IMG Academy in Bradenton, Fla.
Article content
His football journey also featured a stint at St. Francis High School in Hamburg, NY, and Lakeshore Catholic High School in Port Colborne.
"It's been a blessing," said Carbone in reflecting on the path that has brought him to this point in his football evolution. "There have been a lot of ups and downs in my life, but ultimately I'm exactly where I was meant to be and I'm happy to be here.
"It's just exciting to be back at work."
There have been injuries along the way, setbacks that made Carbone stronger and more determined to continue to pursue his professional goal.
"This is what I've wanted to do my whole life and it's a blessing," he added. "I'm from Ontario just down the road and I couldn't be in a better place."
Needless to say, plenty of family and friends will be tuning in late Saturday night.
Article content
"Everyone will be watching this one because this will be the first one for me," he continued. "They're all super stoked and just like me they can't wait."
Carbone has no better mentor than Cross.
Carbone was on the sidelines when the Argos began their season last week by taking mental reps.
Everything was ramped up this week knowing Carbone would be in the lineup for the first time.
Carbone brings a physical presence.
One of the changes head coach Ryan Dinwiddie did to this year's offensive approach was to bring a physical dimension with the hope of establishing a downhill run game.
Andrew Harris will make his second start in the backfield as the three-time Gray Cup champion returns to BC for the first time as an Argo.
His hall of fame career began with the Leos, who made Harris their featured back mid-way through the 2011 season, the same year BC won the Gray Cup in Vancouver.
[ad_2]