Whether your tastes are modern or historic, refined or polished, the Emerald Isle has plenty to offer.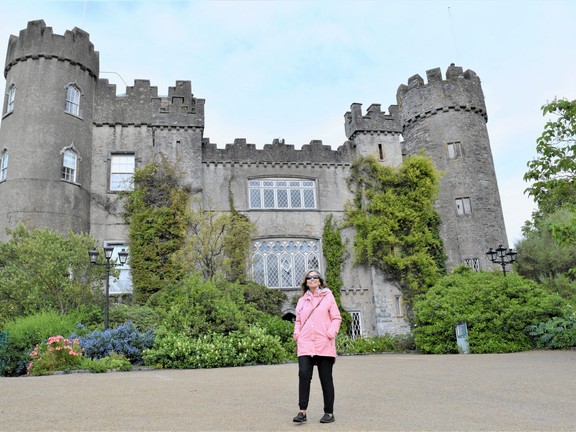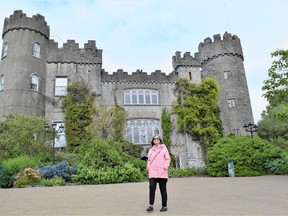 article content
Normally, I never accept rides from strangers. Yet here I am in the passenger seat of Tracy's car, a woman I met just moments ago. My wife, Kerry, is in the back seat.
article content
"Honestly, it's no problem, no problem at all. I'm happy to oblige," Tracy says in her Irish accent.
You see, we stopped Tracy on a Dublin street to ask her how to get to The Brazen Head, Ireland's oldest pub, dating back to 1198. She started gesturing back and forth as she tried to explain. In the end, she said that her car was right here and why didn't she give us a ride.
Kerry and I looked at each other and, surprisingly, nodded and went upstairs.
We must have been disarmed by the Gaelic hospitality we had been shown in Dublin, because we immediately trusted this woman and instinctively knew she would get us to The Brazen Head safely.
After a couple of days in Dublin, we also got caught up in the "craic", the Irish term for having a good time in pretty much everything you do, be it modern or historical, intellectual or vulgar, urban or rural.
To top it off, both Kerry and I have Irish heritage and the country's catchphrase of "I'm Irish, what's your superpower?" it still rings in our ears.
Sure enough, in about five minutes we're standing on the sidewalk in front of the famous pub, saying thanks and goodbye to Tracy.
Kerry and I are in Ireland on a sojourn of self-designed pubs and castles. After all, Ireland is a mecca for pubs and is full of castles.
As such, The Brazen Head is a must-see for its incredible 824-year history. We peek into the cozy low-ceilinged timber pub and imagine patrons enjoying pints of ale and hearty Irish food for eight centuries. And then we sit on the rustic patio and devour the most Irish dishes on the lunch menu: Irish stew, bangers and mash, with a half pint of Guinness.
article content
We drank half a pint because before Tracy dropped us off at The Brazen Head, we were on the Guinness Storehouse tour, which included not only an interactive history of Ireland's most famous stout, but also pulling out our own perfect pints at the Guinness Academy. (and drinking them, of course). We then had another pint at the Guinness rooftop Gravity Bar, which bills itself as having the best views in Dublin.
We totally agree and use the 360-degree perspective to pinpoint our home away from home, The Merrion Hotel. We also see Grafton, the shopping street we just walked down, the River Liffey, and The Shelbourne Hotel, where we ate Atlantic Sea Bass the night before in the historic Saddle Room restaurant. We can also see Temple Bar, another famous pub where we listened to live Irish folk music the day before, and O'Donoghue's Pub, where we also enjoyed a pint and some Gaelic tunes the night before.
Incidentally, The Merrion is Dublin's most luxurious five-star hotel, created by uniting four Georgian townhouses that used to be home to the Duke of Wellington, Lord Monck, Baron Cloncurry and Viscount Castlereagh.
It's also the kind of place where you have afternoon tea in the drawing room, descend to the basement for a pint at The Cellar Bar (a pub created from the cellar of the former Duke of Wellington), and stroll to see the handiwork of largest private art. pickup from an Irish hotel.
To add to the content of our castle, after three days in Dublin city center we headed to the northern suburbs of the city to stay at the Clontarf Castle Hotel.
article content
The hotel is in fact a castle, having been built in 1172 for Baron Hugh de Lacy, Lord of Meath.
In addition to its 850-year history, it also has aristocratic-themed rooms with all the mod cons, and it's two blocks from the Irish Sea for long waterfront walks. It is also close to the train station for rail travel to other castles, the most famous of which is Blarney Castle, built in 1446.
We took the two and a half hour train to Cork with Railtours Ireland First Class to kiss the Blarney Stone, a chunk of rock built into the castle tower.
The stone is revered for giving the "gift of eloquence" to anyone who kisses it. And we do frown, somewhat inelegantly, by lying on our backs on a mat, stretching our necks and planting a wet one.
Naturally, there are those in line who yell, "You're not supposed to tongue him" and "Of course not on the first date!"
For your information, the stone is disinfected between each lip lock.
From Clontarf, it's also easy to take the train to Malahide, the seaside town with the 800-year-old castle that was once home to Richard Talbot, Earl and Duke of Tyrconnell and whose ancestor lent his name to Port Talbot, Ontario.
The writer was a guest of Air Canada, which did not read or approve this story prior to publication.
—Steve MacNaull