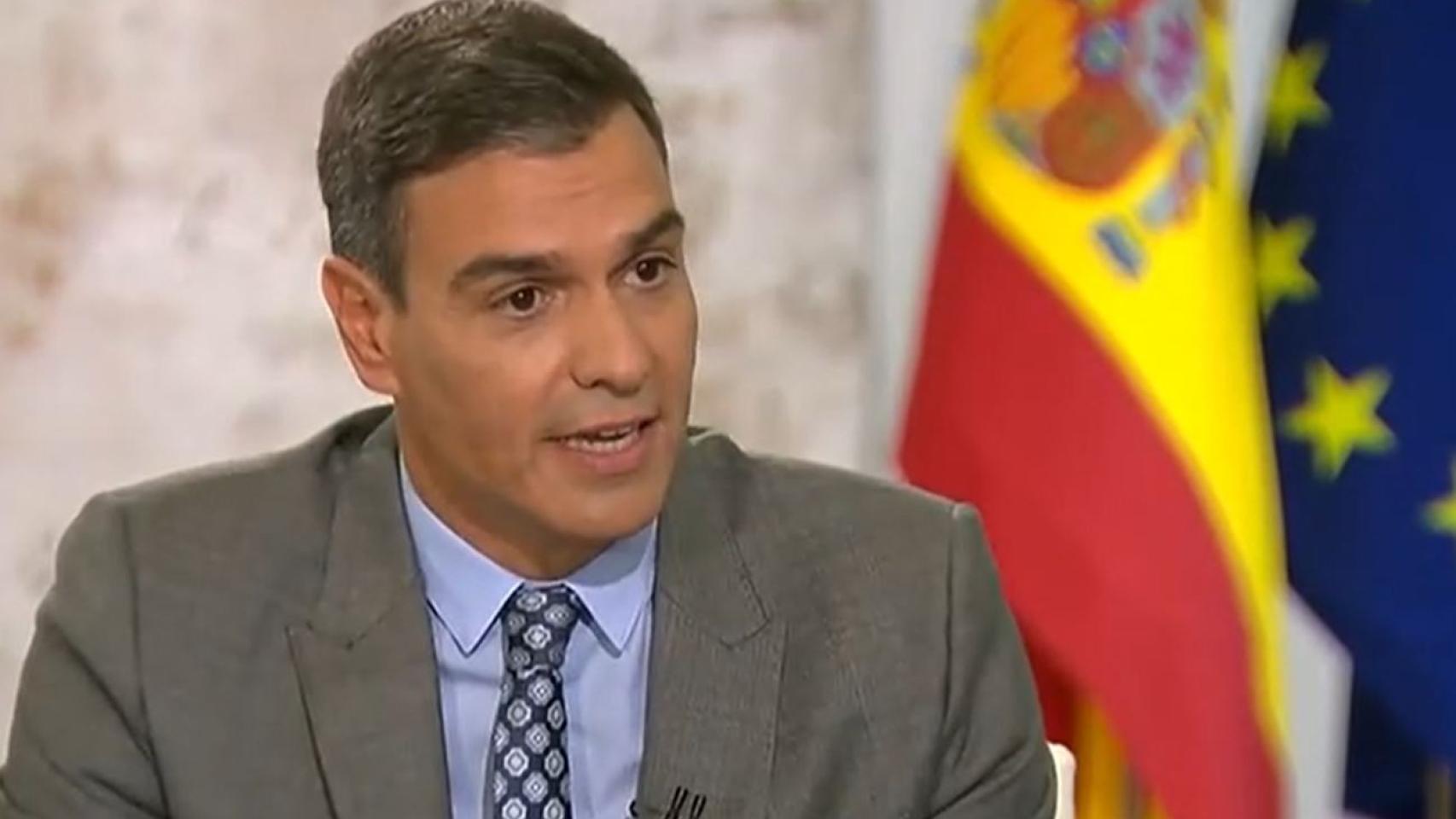 The President of the Government, Pedro Sánchez, has confirmed this Monday that he will attend the dialogue table with Catalonia, in order to "advance in the line of dialogue and reunion". A meeting that, predictably, will be held next Wednesday, as he has assured in an interview in the Newscast the TVE.
"I will go, I will go", assured the leader of the Executive. "I have always defended the dialogue between Catalans, the need to open a new time," he added. All this, under the premise of "get over 2017", year in which the illegal referendum of 1-O was held.
"I believe that today the situation in Catalonia is diametrically opposite, much more stable than what we found in 2017. The task of the Government of Spain has always been reduce the emotional distance between Catalans", he indicated during the interview. To this end, says Sánchez, the good evolution of the Covid-19 pandemic, the" economic recovery "and the" great opportunity "offered by European funds to" modernize the productive fabric will help. in Catalonia and in the rest of the country ".
"I think the goals are noble —the president has reiterated— and that connect with the feeling and with what Catalan and Spanish society have gone through during the last 18 months ".
"Will agree"
Nevertheless, the Catalan Generalitat of Pere Aragonés —the dialogue table will be the first since his appointment as president— reiterates its intention to hold a referendum to resolve the Catalan conflict.
Asked about the possible blockage in the negotiations derived from these discrepancies, Sánchez maintains his commitment to dialogue and a "will to reach an agreement": "Well, let's start talking, let's start with those issues in which we can understand each other, in which we are closer, "he replied. The hypothetical pact that —always "within the law," said Sánchez— reach both institutions will be "endorsed" later, he has reiterated, as he did on other occasions.
The complete composition of the delegation Catalan who will attend the dialogue table. Tomorrow, the Government will hold its weekly meeting and will announce from then on who will accompany Aragonès and the counselors Laura Vilagrà and Roger Torrent, both from ERC.
The light and the CGPJ
Asked about the rising price of electricity, at historical highs of 154.16 euros / MWh this Monday, Sánchez has once again reiterated his "commitment that all citizens pay the same bill as in 2018, discounting the CPI." Likewise, he has promised to "redirect" to consumers the "extraordinary" benefits of the large energy companies, given the forecast of the rise in the price of gas, with the intention of set a cap on your receipt.
About blocking the General Council of the Judiciary, Sánchez has criticized, again, the "constitutional insubordination" of the Popular Party in the renewal of the governing body of the judges, a position of the PP that it considers "a pretext" to "refuse to comply with the Constitution."
Follow the topics that interest you
Reference-www.elespanol.com