ONEFA / Salvador Larios Pérez.
The Autonomous University of Tamaulipas (UAT) assumed a really big challenge in 2019, by unifying its Victoria and Norte (Reynosa) teams to form a single representative of the institution, despite the fact that, for three consecutive years, from 2016 to 2018, both teams shared the ONEFA Red Conference crown.
Facing a challenge of such magnitude required a leader who could be one in all areas, and HC Óscar Garza trusts to have found it in the young QB Pedro Andrés Cantú Barraza, who is currently competing for the starting position at the helm of the offensive. of the desert birds.
But Cantú is not satisfied with being a leader in the field. Also in the classrooms, he has shown enormous worth and to be an example of self-improvement.
Originally from Río Bravo, Tamaulipas, he is currently studying Industrial Engineering at the Faculty of Chemical Sciences of the Multidisciplinary Academic Unit of Reynosa Aztlán (UAMRA), with outstanding academic performance.
From a very young age, Pedro demonstrated great athletic ability, standing out in disciplines such as soccer, volleyball and baseball, where he achieved important recognitions at the state and national level, but finally he decided to focus on American football. His academic performance has never been in the saga of those skills, which meant getting him an academic-sports scholarship at UAT.
He immediately joined the UAMRA Buffalo team, and his performance allowed him to make his debut with the senior-category team of the Roadrunners in 2019, at just 19 years of age, wearing jersey number 6 and receiving the teachings of the then QBs. veterans of the orange and blue team, Erik Luján Ruiz and David Ercell Lewis Acevedo. In his few opportunities on the field, he completed five of six passes thrown for 102 yards, with two touchdowns, and no interceptions.
For this 2021, he decided to change his jersey for his current number 13, with which he gradually becomes a figure increasingly identified by the public and fans of the entity.
From the beginning, Cantú has been recognized by the UAT student and sports community as a hard-working, loyal person with solid ambitions, attributes that have allowed him to overcome important challenges in his life.
Already in the grids, his quality has allowed him to represent the State of Tamaulipas in various national and even international events, demonstrating the attributes of character, leadership and humility that every coach looks for in his quarterback.
In this season, after playing half of the tournament, the Tamaulipas have had a difficult start, but they have proven to be a team that never lowers its arms, Cantú has been characterized by instilling a positive approach to his teammates, which he also employs in his own personal and professional growth, alongside his family and friends.
So far, he has completed 11 of 31 passes thrown for 101 yards, with one touchdown and three interceptions, but has also suffered five sacks, ranking among the six most punished quarterbacks of the current season of the ONEFA.
Today, in addition to trying to consolidate the representative of the UAT as an elite program in the highest category of student American football in Mexico, Pedro pursues his goal of continuing to develop his academic career in a relevant way in which he currently maintains an average of 9.47 general average of the Industrial Engineering career, and take the characteristics that have made him an exemplary student-player to the professional field, where he eventually hopes to develop his own company, within the industrial field.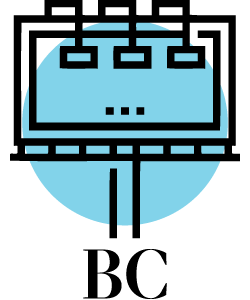 Branded Content is El Economista's commercial content unit that gives value to brands with content worth reading.


Reference-www.eleconomista.com.mx