Police are still trying to identify the vehicle.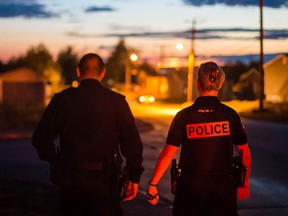 Article content
A pedestrian who was struck by a vehicle in St-Jérôme early Saturday morning in an apparent hit-and-run has died, the Sûreté du Québec announced Sunday.
The 29-year-old was found unconscious around 3:30 a.m. on Northbound Route 117, near 116th Ave.
No arrests have been made, the SQ said. The felony division is still trying to identify the suspect vehicle.
Reference-montrealgazette.com