With supplies of Paxlovid stockpiled in Alberta and COVID-19 numbers rising, some doctors are hoping the province will move quickly to improve access to antiviral treatment at home.
Alberta has 16,000 cycles of the treatment in stock and 670 prescriptions have been filled since the drug became available in the province in late January.
Paxlovid is designed for people with mild to moderate symptoms who are at high risk of becoming seriously ill and requiring hospitalization. A positive PCR test is required in Alberta, and treatment must be given within five days of symptom onset.
Ontario announced Monday that it will make the pills available to more high-risk groups.
"Right now, the criteria in Alberta are pretty restrictive," said Dr. Stephanie Smith, an infectious disease physician at the University of Alberta Hospital.
With Omicron's highly transmissible subvariant BA.2 increasing community transmission and hospitalizations, I'd rather not see the pills on the shelves.
"In other provinces, they have been expanded, and I think we are in a position, if we have enough stock, that we should expand the criteria."
alberta current Paxlovid offers to very specific groups of people who are unvaccinated or who only have one dose, including all Albertans age 55 and older, all First Nations, Inuit and Métis people age 45 and older, and people 18 years and older who have underlying conditions such as diabetes and heart failure.
It is also available to immunocompromised Albertans, including transplant recipients and those receiving cancer treatment, and residents of continuing care facilities, regardless of immunization status.
Smith thinks other high-risk people could also benefit, pointing to Ontario, which now includes groups like people over 60 who don't have a third dose.
"If we have enough stock of Paxlovid, we should use it. And we should use it in the patients that were tested in the clinical trials, which are the high-risk patients, meaning those with comorbidities, the elderly, especially those who have only received two doses of the vaccine," he said.
"Ontario is headed for [offering Paxlovid to some people with] two doses of the vaccine, which makes sense. With the Omicron variant, we know that there is not as good protection with only two doses."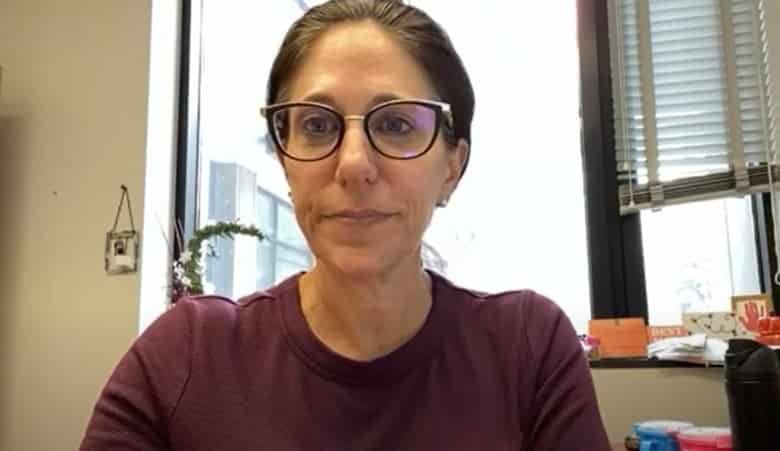 Alberta announced last week that it was expanding eligibility to include nursing home residents (regardless of their vaccination status) and First Nations, Colored and Inuit people age 45 and older who are unvaccinated or They only have one dose.
In a statement emailed to CBC News, an Alberta Health spokesperson did not rule out further expansion.
"We continue to monitor the evidence on Paxlovid … and will make adjustments to eligibility as appropriate," spokeswoman Lisa Glover said.
More awareness needed
Dr. Jia Hu, a Calgary-based public health physician and president of 19toZero, said he is pleased that Alberta has expanded its list of eligible individuals.
His great concern is recruitment.
"We're sitting on a lot of unused doses," he said.
"Yes, it can make testing easier. Yes, it can broaden eligibility. But the core problem remains the fact that awareness of this treatment and the need to get some kind of PCR test is still too low." .
To qualify for Paxlovid, Albertans must have a positive PCR test and be able to receive treatment within five days of symptom onset. And Hu doesn't think most people understand that PCR tests are available to Albertans who qualify.
Hu said Alberta's central entry line is one of the most efficient in the country. There is a dedicated phone line (1-844-343-0971) that people can call to find out if they qualify for treatment.
"People just don't know. They don't look for it," Hu said.
"I think the problem is that people don't call that number because they don't know about Paxlovid or they think they don't need to get tested and they fall outside the window of eligibility."
Canada's public health director, Dr. Theresa Tam, acknowledged the problem at a news conference on Tuesday, urging high-risk Canadians to monitor themselves closely for any possible symptoms.
"You have to get that drug pretty quickly. That's a challenge," Tam said.
"Sometimes people don't even know they're sick. They think they have allergies because it's spring. But if you're high risk, be very vigilant for any symptoms that could be COVID."
Tam also suggested that people at risk find out how they can access Paxlovid early, so they can act quickly if they get sick.
Meanwhile, Smith said allowing rapid testing, rather than requiring a PCR confirmation, could help in Alberta.
And he said that while Paxlovid is an important tool as the province faces another possible pandemic surge, the best protection is full vaccination, including booster doses.
"Therapeutics has a place in our toolbox to … try to reduce the risk of people being admitted to the hospital … [but] vaccination is still the best option for our money."


Reference-www.cbc.ca