A flight attendant told Sailer he could face arrest by police, a fine and a ban from the airline if he didn't comply, but he refused.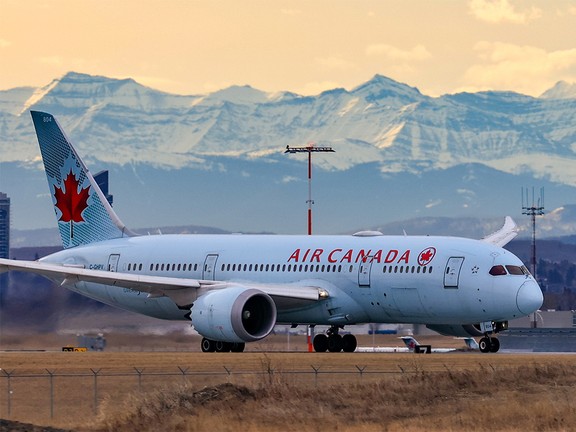 article content
Despite threats of arrest and a ban on Air Canada flights, a passenger on a plane headed to Calgary refused to wear a face mask, the court was told on Wednesday.
article content
Two flight attendants on a July 20, 2021 flight from Toronto to Calgary said Lacombe resident Courtney Douglas Sailer was repeatedly told to put on her mask after she removed it near the end of the flight several times. hours.
But both Sylvia Schaefer and Eva Gomes said Sailer, 39, rejected their order to comply with a federal mandate that air passengers must wear masks at all times when they're not eating or drinking.
The sailboat is accused of failing to comply with the instructions of a crew member under the Canadian Aviation Regulations. She faces a maximum fine of $5,000 under the Aeronautics Act if she is convicted.
Schaefer told Crown Prosecutor Omelia Tedesco-White that she dealt with Sailer after he refused Gomes's instructions to put his mask back on as he sat looking at his phone with headphones on.
article content
"Eva came up to me and told me that they had a problem with a passenger refusing to wear a mask," Schaefer said.
"I checked my (flight) collector to see if any passengers had a mask exemption and no one did."
She said she walked over to Sailer, who continued to look at his phone.
"I touched him on the shoulder and he said 'don't touch me,'" Schaefer testified.
She said she told Sailer he could face arrest by police, a fine and a ban from the airline if he didn't comply, but he refused.
"He said, 'No, I'm not going to use it.'"
By this time, the flight had begun its descent toward Calgary and she reported the incident to the pilot who contacted the airport.
"The police came across the flight. Everyone had to remain seated (while he was removed)," he said.
article content
"He walked past me without a mask and with a big smile on his face."
Gomes said other passengers were upset by Sailer's behavior in not covering his mouth and nose with a mask.
During cross-examination, defense attorney Sean Mihalcheon asked if Gomes found the burly Sailer intimidating.
"No," he said, before saying the passenger who complained about his behavior was a petite woman with a baby.
Const. Simon Walker, who arrested Sailer and removed him from the plane, said he was cooperative.
Mihalcheon intends to argue that the masking mandate violated his client's Charter rights.
A date will be set for a further trial before Provincial Court Judge Lloyd Robertson on Friday.
On twitter: @KMartinCourts