Ottawa, with a homicide rate of 1.34 per 100,000 residents, ranked ninth out of Canada's 12 largest cities.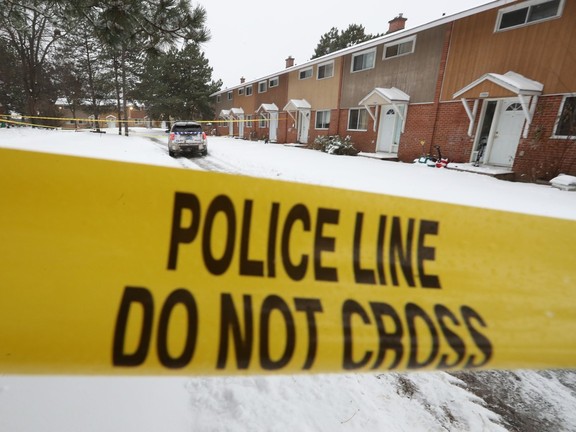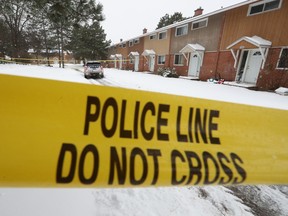 Article content
A new study from Statistics Canada shows that the country's murder rate has risen every year during the pandemic, and Ottawa is no exception to that trend.
Article content
It is the third year in a row that homicide numbers have risen, giving Canada its highest murder rate, 2.06 per 100,000 people, since 2005.
Ottawa, with a homicide rate of 1.34 per 100,000 residents, ranks ninth out of Canada's 12 largest cities. The city recorded 15 homicides last year, up from 12 in 2020.
Saskatchewan had the highest homicide rate in the country (5.93 per 100,000) and its capital, Regina, had the highest rate (5.67 per 100,000) among Canadian cities with at least 100,000 residents. It was followed by Thunder Bay (5.63 per 100,000), Winnipeg (5.39 per 100,000), Sudbury (3.55 per 100,000), and Edmonton (3.43 per 100,000).
Article content
"In Canada, homicides remain a relatively rare event," said the report's authors, Jean-Denis David and Brianna Jaffray, of the Canadian Center for Justice and Community Safety Statistics.
But they argued that homicide statistics remain an important measure of social well-being, since "a person's sense of safety is based in part on the reported prevalence of homicide and other violent crime in their local community."
Among the study findings:
• The homicide rate among indigenous people in Canada (9.17 per 100,000) was six times higher than that of non-indigenous people (1.55 per 100,000).
• Gang-related incidents accounted for nearly a quarter of all homicides in Canada at 23%, bringing the country's gang-related homicide rate to its highest level since data collection first began in 2005
Article content
• Most homicides (40 percent) involved firearms, and almost half of those incidents (46 percent) were gang related, while stabbings (32 percent) and beatings (17 percent) they were also common methods of murder.
• Men and boys made up three-quarters of the nation's homicide victims: those ages 18 to 24 were most at risk, and that age group accounted for 20 percent of all male victims.
• More than 70 percent of female homicide victims were killed by a spouse, intimate partner, or family member.
The study found that the most gang-related murders in 2021 were recorded in Toronto (30), Vancouver (29) and Montreal (19).
Ottawa posted one of the largest increases in gang-related homicides. The city reported six more gang-related murders in 2021 than in the previous year; only Vancouver and Montreal experienced larger increases.
Article content
The Ottawa Police Service said the 2021 homicides included eight shootings and five stabbings.
Among the gang-related killings in Ottawa during 2021 were the brazen shootings in broad daylight of two brothers, Abdulaziz Abdullah, 34, and Mohamad Abdullah, 27, in the parking lot of an Alta Vista shopping mall. Another brother was shot in the same incident, but survived his wounds.
Earlier this year, Ottawa police arrested suspects Abdullahi Osman, 29, and Ahmed Siyad, 28, in connection with the May 2021 shootings. A Canada-wide warrant remains outstanding for another man. , Mohamed Shire, 31, of Toronto.
Ottawa recorded more than 80 shootings during 2021, surpassing the previous record of 78 from 2018.
Article content
The Statistics Canada study of homicides found that, on average, shooting deaths were the most difficult murder cases to solve. Between 2017 and 2021, 47 percent of firearm-related homicides were solved within the first 100 days of opening a case. During the same time period, according to the study, 84 percent of fatal stabbings and 70 percent of fatal beatings were resolved.
Earlier this year, data submitted to the Ottawa Police Services Board showed a 25% increase in crime from pre-pandemic levels in this city during the first half of 2022. Violent crime (shootings, assaults, sexual assaults and robberies) increased 14 percent as of July 2022, according to the report, while property crimes increased 33 percent from pre-pandemic levels.