Sergio Piccirilli is, by his own admission, a childhood friend of Salvatore Cazzetta, a leader among the Hells Angels in Quebec.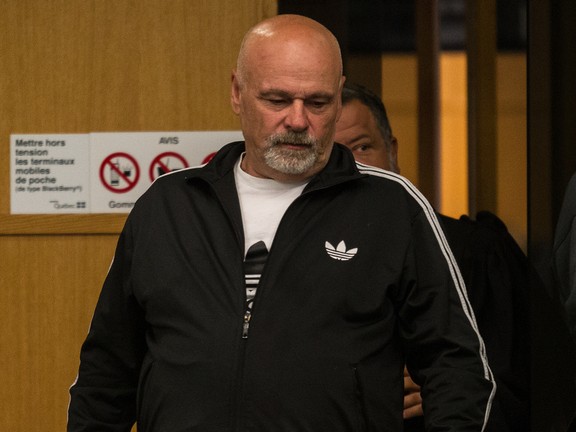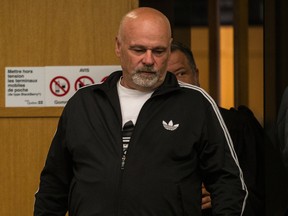 .
A drug dealer with known ties to the Hells Angels who once clashed with the Rizzuto organization was granted full parole after convincing his parole officers that he is a different man.
.
Sergio Piccirilli, 62, is a childhood friend of Salvatore Cazzetta, 67, a leader among the Hells Angels in Quebec. Piccirilli was also a member of the Devils Ghosts, a support club for the notorious motorcycle gang. Additionally, during 2005 and 2006, he was involved in a very heated dispute between the Rizzuto organization and a Granby-based group involved in smuggling marijuana into the US.
The conflict arose while the Rizzuto organization was being investigated in an investigation called the Colisée Project and Piccirilli was recorded on wiretaps referring to Montreal mob leaders as "idiots".
He is serving a sentence of nine years and nine months that he received in May 2016 after his conviction on various charges, including gangsterism; conspiracy to possess drugs with intent to traffic; instructing a person to commit a criminal offense for an organized criminal group; conspiring to import and export controlled substances; and firearm-related crimes.
.
When Piccirilli was arrested in 2006, police seized 60,000 methamphetamine tablets, firearms and bulletproof vests from offices and an online warehouse he ran while running a strip club. Cocaine and weapons were also seized at his home.
The case against Piccirilli revealed that he was the head of a criminal organization and delegated day-to-day management to accomplices involved in the manufacture of methamphetamine. The group also trafficked cocaine and hashish.
According to the summary of a decision made by Canada's Parole Board on Wednesday, Piccirilli insists he was only involved in the sale of bootleg tobacco and says those days are over. During an earlier parole hearing, he told the board that he left the Devils Ghosts in 2012, after he "went from a riding club to a motorcycle club."
.
"You deny responsibility for most of the current crimes and refute evidence presented in court, claiming that you were framed by police," the parole board wrote in its decision. "You report that you were only involved in cigarette smuggling and that you were armed because you needed to protect yourself. He admits to having carried a weapon in public. You categorically deny having been the head of a drug trafficking ring. At the last hearing, he mentioned getting involved in cigarette smuggling for financial gain, because he owed almost a million dollars to the government in taxes."
Piccirilli did not associate with other men linked to organized crime while behind bars. In 2019, the Correctional Service of Canada classified him as "inactive" in terms of being associated with criminal organizations.
.
Someone tried to poison him later that year. Although the incident was investigated as attempted murder, Piccirilli insists he was not deliberately poisoned and told the parole board he does not fear for his safety.
"His motivation to take control of his life to prevent criminal acts seems sincere to his case management team (the people who prepare an offender for release). It should be noted that he appears to be validated as having a legitimate job (while on parole)," the board wrote. "In addition, he recognizes that he must remain vigilant about his choice of associates and that his incarceration has had a damaging impact on his family."
Drug dealer with close ties to Hells Angels gets one day of probation

Top Hells Angels member faces charges for first time since Quebec biker war