CARLSBAD, CALIF. – There aren't many people in the game of baseball who can draw a bigger crowd than super agent Scott Boras. Whenever the man has something to say, a sea of ​​reporters can be found within walking distance of his every word.
Boras isn't available for in-person interviews very often, but when he does, it becomes a major event. He usually speaks twice a year: at annual general managers meetings in November, then a few weeks later at winter meetings.
Scrums are unlike any other in sport. It settles in the corner of a hotel lobby or in a nearby courtyard, because Major League Baseball is unwilling to roll out the red carpet setting a stage for one of its biggest adversaries. What follows below can only be described as the Scott Boras show.
Reporters of all paces gather to witness the show firsthand, even if the teams they cover aren't chasing one of their clients. For his part, Boras never disappoints when it comes to the value of entertainment by arriving equipped with scripted witty lines that he can't wait to say in front of a camera. It has the feel of a late-night talk show, with the media providing the hint for the occasional laughter and groan.
A few years ago, the Jays were one of their victims when their diagnosis was that the organization had a case of "blue flu," referring to their unwillingness to spend. Those comments eventually turned to water under the bridge after the Jays signed one of their clients (Hyun-Jin Ryu) and recruited another (Austin Martin) a few months later.
This season, the Blue Jays are interested in several of their players, including midfielder Marcus Semien and Corey Seager, possibly outfielder Michael Conforto and left-hander Carlos Rodon as well.
With money on the table, Boras is unwilling to badmouth the Blue Jays now. Instead, he saved most of his shots for the "competitive cancer" that has permeated the sport.
Boras opened Wednesday's availability with a five-minute speech, criticizing what he sees as a "race to the bottom" where teams are collapsing by exchanging good players, or refusing to sign them in the first place, to improve their position in the draft and increase your bonus pool allocation.
He pointed to Alex Anthopoulos and the Atlanta Braves as an example of how bad things have gotten. Anthopoulos remade the World Series champions at the deadline with a slew of deals to get his team back in the race. Those moves, in Boras' mind, came at the expense of others, with the NL Central and AL Central teams backing the Braves with a couple of trades narrowly in return.
The long spiel was clearly intended. With the CBA expiring on December 1, Boras was sending a message to players that the draft reform should be on the table in upcoming negotiations.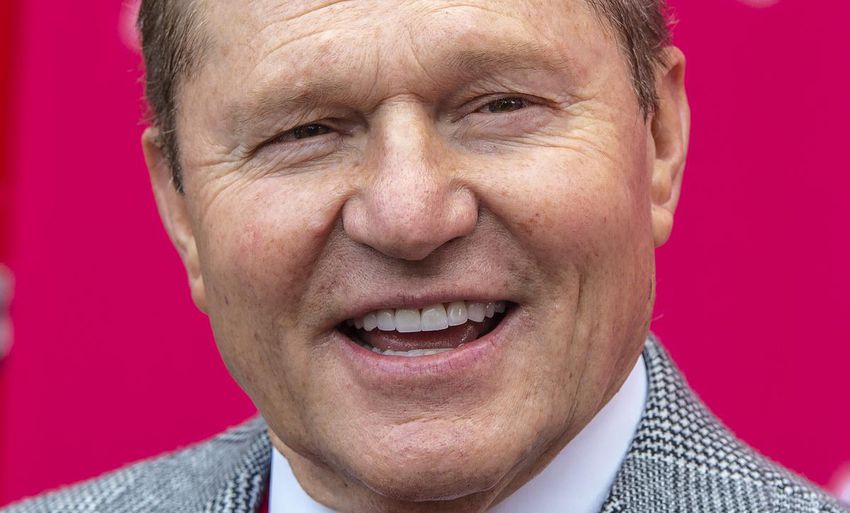 "This is the Easter Bunny that delivers rotten eggs," proclaimed Boras. "Every team says, 'I need to do this because it's my only option, knowing that I can't reach a (division title).' Then what do I do? I go and try to get something out of him.
"If it was (better) for them to win 75 or 88 games and they knew they had to work hard to win draft picks, they wouldn't see this kind of behavior because … the owners would have strong reasons to say 'I' I'm not going to give you my main players because I have to make sure I'm winning and getting the proper reward for winning in the draft and development. '
Boras estimated that some 17 teams, just over half the league, are actively trying to win. The others are seizing the middle ground, gearing up for a midseason sale to acquire prospects, while even more are rebuilding regardless of qualification.
There was a lot of truth to what Boras had to say, and it's comforting to hear someone speak openly without fear of repercussions from the people sitting on the other side of the negotiating table. However, at the end of the day, he is a salesperson and his recent quotes, while valid, lacked a bit of context.
Lack of spending has been a problem for the past few years, but it doesn't appear to be that big of a problem this winter. The Blue Jays are just one of many teams with cash to spend.
After the labor part of her scrum, Boras moved on to the most important part of her job: marketing to her clients.
He called Kris Bryant the "Sean Connery" of baseball due to his versatility, while Conforto was dubbed the "King of Queens" for his New York production. Nick Castellanos was "Ol Saint Nick" waiting to see which teams interested in him have been "naughty or nice."
When the subject of ace Max Scherzer came up, Boras said: "I think teams that chase a championship don't chase the bare minimum. They're pushing it to the max. "Say what you want about the man, but he does his homework and comes prepared.
Unfortunately, the humor didn't spread to the Jays, where their comments were rather mundane by comparison. He referred to Semien as a "modern"Semien driver, and as we all know, there is a shortage of chips around the world ", but other than that, his comments were direct and narrow.
"Obviously, the Blue Jays are trying to improve," Boras said. "They had an incredible year with the performances of Marcus and Robbie Ray. Obviously those players are free agents and they have a lot of work to do to get their team back to that level, if not better. "
The Scott Boras show isn't always that revealing, but it's guaranteed to be eventful. NBC may want to consider offering you a time slot because every time Boras takes the stage he becomes a must-see television, moaning and all.
JOIN THE CONVERSATION
The conversations are the opinions of our readers and are subject to the Code of conduct. The Star does not endorse these views.


Reference-www.thestar.com