It took them a couple of years longer than they would have liked, but the Blue Jays finally got their man.
The Blue Jays signed right-handed free agent Kevin Gausman to a five-year contract worth $ 110 million (US) Sunday night. The deal, which is pending a physical, was first reported by ESPN's Jeff Passan and has since been confirmed by Star.
Gausman had been a target for the Blue Jays in each of the past two off seasons. They tried to sign him before the 2020 campaign and then again the last offseason. In both cases, he signed with the San Francisco Giants, first with a one-year contract and then through a qualifying offer.
Apparently the third time was the charm as the Blue Jays 'perseverance paid off three days before the league is expected to enter a lockout due to a labor dispute with the players' association. The cost was not low as Gausman is set to sign the second-largest pitching contract delivered in franchise history, just behind the $ 131 million recently to extend to José Berríos.
Gausman, a former Orioles first-round pick in 2012, had a bumpy start to his career but experienced a turnaround in San Francisco after the 2019 season.
In the past two years combined, Gausman has produced a 3.00 ERA while striking out 306 batters in 251 2/3 innings. MLBTradeRumors projected it would land a six-year deal worth $ 138 million, but it fell short of that total in both years and dollars.
The long-term deal likely marks the end of Robbie Ray's tenure with the Blue Jays.
The current AL Cy Young Award winner may technically still be within the club's payroll parameters for next season, but it's hard to believe the Blue Jays are willing to hand over another long-term contract to a starter so soon after. to extend Berríos for seven years. and sign Gausman for five.
The Blue Jays' rotation currently projects to be Berríos, Gausman, Ryu, Alek Manoah and Ross Stripling. Nate Pearson, Anthony Kay, Trent Thornton and Thomas Hatch are among the depth options, and while the expectation is that the Blue Jays will look for another starter before the end of the offseason, he probably won't be someone who wins as much as Ray. . A safer bet would be for the Blue Jays to acquire another starter through a trade or sign a free agent with a short-term contract.
While Ray's status remains uncertain, one of his former teammates got some clarity Sunday when Marcus Semien signed a seven-year, $ 175 million deal with the Texas Rangers.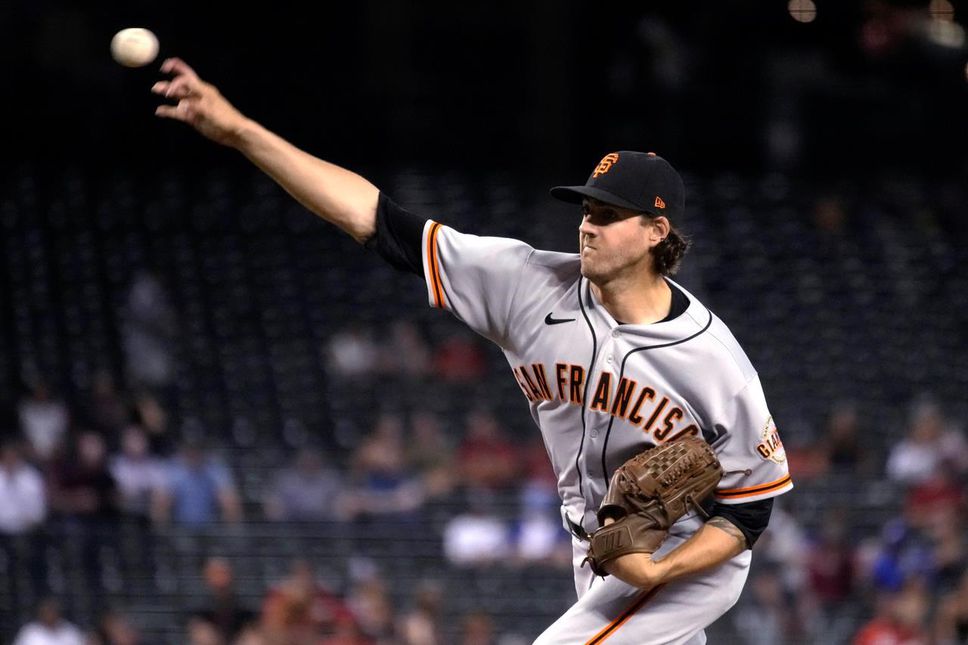 Semien's departure is a huge loss for the Blue Jays, but one they have been waiting for quite some time. From the day Semien agreed to a one-year deal worth $ 18 million last offseason season, it was apparent that neither party saw this marriage of convenience as a long-term deal.
Anyone who expected Semien to sign for something less than a high dollar doesn't know him very well. As a high-ranking member of the executive committee of the MLB Players Association, he takes the business side of the sport very seriously. The union encourages all of its members to sign with the highest bidder because it raises the bar for the players that follow.
He was always going to pay for it by standing in line.
Semien's decision last month to hire agent Scott Boras supported that theory. Boras isn't the type that players hire to strike a team-friendly deal. He's the guy they send to the war room to extract as much money and time as possible. Sunday's deal was mission accomplished on that front, with the $ 175 million topping even the loftiest projections at the start of the offseason.
The reality for the Blue Jays was this: If Semien didn't accept a huge discount to play for his hometown team in Oakland last winter, he would never take one to stay in Toronto, a city his children couldn't live in. last season due to the pandemic. That meant if the Blue Jays wanted to keep him close they had to come up with the best offer, and in this kind of competitive market that was never going to happen either.
The Blue Jays have a lot of money to spend this offseason, as Gausman's signing shows. They just want to prioritize the right positions to spend it and that wasn't going to be second base, at least not on a long-term deal when the Blue Jays have infield prospects like Orelvis Martinez and Jordan Groshans on the way. Instead, the top priority was starting pitching, and on Sunday they got their boy.
While MLB is expected to go on hiatus with the contract expiring on Dec. 2, the Blue Jays' offseason is far from over. They need a replacement for Semien, a replacement for Steven Matz, another bullpen arm and possibly a left-handed hitter to complement their outfields. There's a lot of work to do, but the front office will feel so much better going into the lockout knowing that Gausman is under contract.
The search that took three years to unfold is finally over. Gausman is a Blue Jay and the rest of us are about to find out if the club's obsession with him was worth the man-hours and dollars invested in putting together this deal.
Gausman may not be a Cy Young Award winner, but with a 2.81 ERA and 10.6 strikeouts per nine innings last season, the Blue Jays are betting $ 110 million that he will be a legitimate front row piece.
JOIN THE CONVERSATION
The conversations are the opinions of our readers and are subject to the Code of conduct. The Star does not endorse these views.


Reference-www.thestar.com