Opinion: To avoid the worst impacts of climate change, we must stop building coal, oil and gas projects.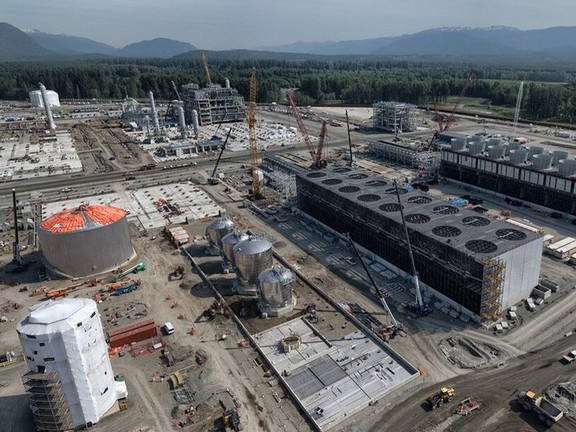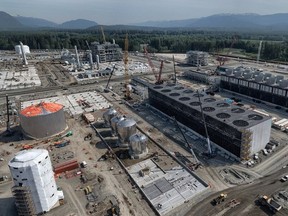 Article content
Of all the pressing issues on David Eby's desk, the climate emergency, its cascading disasters and its disproportionate impacts on Indigenous Peoples must surely be foremost.
Article content
It is clear that BC cannot meet its climate commitments while building a new fossil fuel industry for liquefied natural gas (LNG). Now you must decide what is more important. In his first speech as incoming prime minister, he rightly declared: "We cannot continue to expand fossil fuel infrastructure and meet our climate targets."
Article content
It won't be long before that welcome commitment is put to the test.
BC has promised to reduce its climate pollution 16 percent below 2007 levels by 2025. To date, it has been reduced by a paltry one percent. Perhaps we could make up the gap in a few years, if it weren't for the construction of the most polluting project in the province. LNG Canada, a Kitimat-based LNG liquefaction and export facility, will come online later that year. It would be supplied by the Coastal GasLink pipeline, which Wet'suwet'en hereditary leaders and community members continue to oppose to protect their territories from environmental degradation.
Article content
That single facility, starting in 2025, would create 3.45 megatons of climate pollution each yearnearly as much as the entire BC manufacturing sector. Shell and its partners can even decide to duplicate the size of LNG Canada unless the province prioritizes its climate commitments.
But it does not stop there. Woodfibre LNG, in Squamish, has been waiting for permits for years and recently found an investor in Enbridge. Tilbury LNG, in Delta, is working through the regulatory process. On the north coast, the Haisla and Nisga'a First Nations are proposing Cedar LNG and Ksi Lisims LNG (although not all affected First Nations have consented). While these terminals would be powered by hydroelectric power, that doesn't address the climate pollution from fracking for your gas supply or when it is ultimately burned.
Article content
Methane, the main ingredient in "natural" gas, causes 86 times more warming than carbon dioxide during its shorter 20-year lifetime. While the province's Clean BC plan promises to eliminate methane emissions by 2035, it offers few details on how to do it.
Meanwhile, the five LNG projects listed above would require about 18,000 new fracking wells in Northeast BC by 2050, on top of the more than 25,000 existing wells. Widespread industrial development in the region has already violated treaty rights, according to the Supreme Court of Canada.
Even if BC powers these facilities with subsidized electricity and introduces strict methane regulations, LNG is still incompatible with the world's climate goals. It would block decades of climate pollution and delay the necessary rapid transition to low-cost renewable energy.
Article content
Replacing coal with gas would still push global warming beyond 1.5 degrees Celsius, putting at risk the extinction of countless species and the rights of Indigenous Nations everywhere. The experts from the United Nations Environment Program of the International Energy Agency are very clear: to avoid the worst impacts of climate change, we must stop building coal, oil and gas projects.
Eby has a choice. Your government will decide on Tilbury LNG soon. Woodfibre LNG is pushing for more subsidies. Enbridge wants a permit extension to revive its massive Westcoast Connector pipeline. Shell and its partners are discussing the next phase of LNG Canada.
Eby needs to show that he will prioritize climate action over the fossil fuel industry. On the heels of unprecedented heat waves, atmospheric rivers, wildfire seasons, devastating droughts, fish kills, alarming crop failures, and the loss of indigenous people's traditional foods, it's clear BC can't have it both ways.
Grand Chief Stewart Phillip is president of the Union of British Columbia Indian Chiefs. Peter McCartney is the Climate Activist for the Wildlife Committee. Seth Klein is the team leader for the Weather Emergency Unit. Tracey Saxby is Executive Director of My Sea to Sky. Alexandra Woodsworth is the campaign manager for Dogwood BC Kiki Wood is the leading oil and gas activist at Stand. John Young is the BC LNG campaign leader for the David Suzuki Foundation. Jens Wieting is the Sierra Club's lead climate and forest activist.