Oliver moved to Murcia to be closer to his daughter. But since Friday, September 17, they will never make plans together again, nor will they smile with complicity, nor will they hug each other … And all because Abdellah, at the wheel of a Golf, decided to run over the customers of Honey's restaurants Roldán's Bar and Gateway to India where Oliver enjoyed a meal with Kaisa, his partner. "For him the most important thing was his daughter", emphasizes Kaisa, who agrees to speak exclusively with EL ESPAÑOL to pay tribute to the figure of her partner after her life was so unjustly taken away from her.
"I still had a lot of plans"Kaisa laments with her beautiful light eyes injected into a sea of ​​tears that she finds it difficult to contain because she was that Friday, sitting with Oliver, at the same table in the Gateway to India restaurant. That table turned Abdellah into a diabolical Russian roulette: she was sitting on one side, she survived, and her partner, who was sitting on the other side, died.
Oliver was born to eat the world 47 years ago in Valencia: a city known as The Industrial Capital of Venezuela. In a humble neighborhood he grew up alternating studies and work, to help raise the economy of a large family. Such difficulties did not prevent him from dreaming of traveling more than Willy Fog himself. And so he did.
"He was proud to be Venezuelan: Oliver always said that he was an immigrant. "The cruel chance put his life on the target of another immigrant, Abdellah Gmara, a Moroccan, nationalized Spanish, whom the National Court investigates to clarify why on September 17 he caused a multiple outrage in the mentioned restaurants in Roldán, where he took Oliver's life and injured four other customers.
The Civil Guard considers two hypotheses. The first: Abdellah was a disturbed person who that day only sought to commit suicide due to a trauma resulting from his stay in an ore center in Valencia. The second: Abdellah was a 'lone wolf' who acted inspired by the Islamic State.
The investigation will determine if the Murcian community has been the scene of the first terrorist attack registered in Spain since 2017, when the Yidahist attacks perpetrated in Catalonia claimed 16 lives. It will also clarify whether Oliver has become a new victim of the unreason of terrorism. "I've been left alone in Murcia: I don't know what I'm going to do now", reflects Kaisa in her interview with EL ESPAÑOL, on the terrace of the resort where she settled with her partner, and in which several funeral wreaths are accumulated.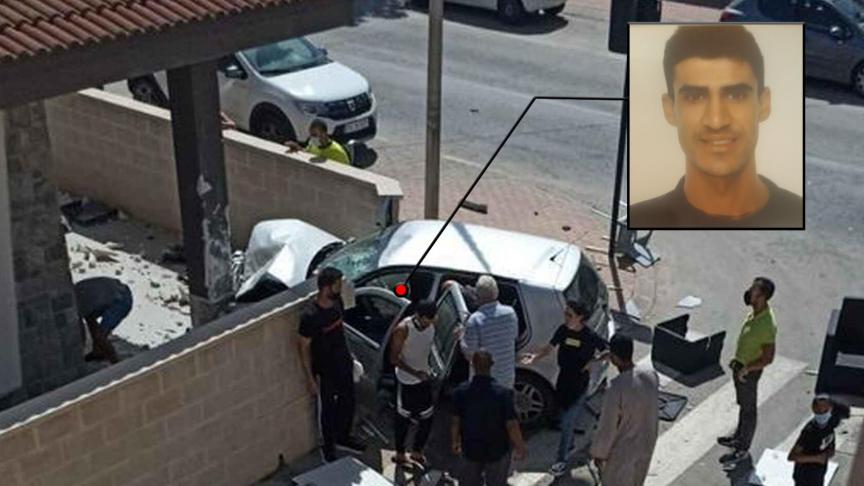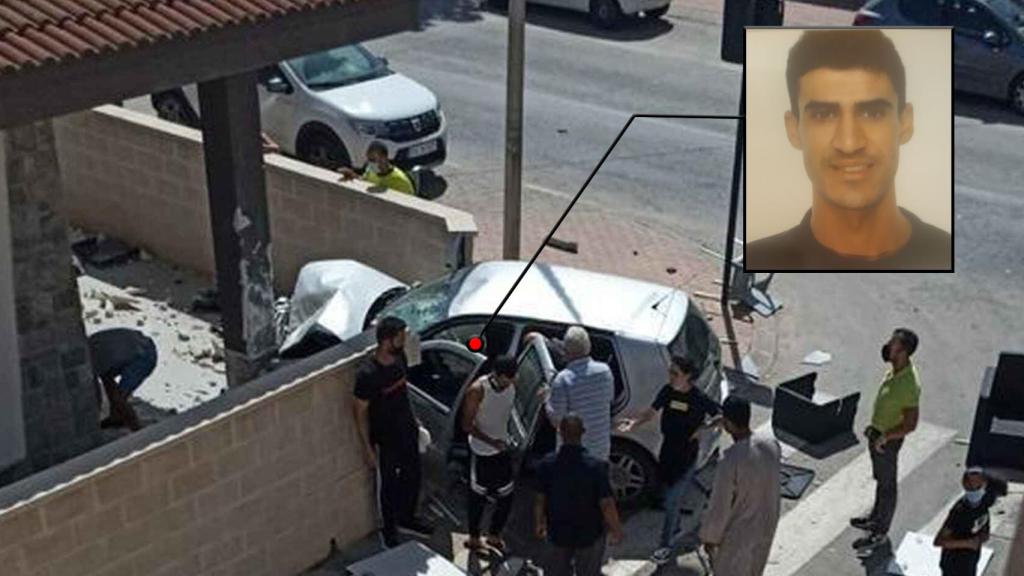 "On November 2020 we left Tenerife because we liked the idea of ​​settling in Murcia: Oliver would be closer to his daughter and this resort had a good price in relation to the quality of life and the security it offered. "Now the word security has a macabre connotation, in sight of the tragic end that this Venezuelan had: a 47-year-old globetrotter, whose life was marked by intense personal and professional experiences in his travels through Russia, Finland, Germany …
He started a business in Russia
"He was an entrepreneur", highlights his partner about the overwhelming personality of his beloved Oliver. In fact, in the nineties, he did not think twice to change the tropical climate of Venezuela for the icy Russian steppes:" He dreamed of studying a career at a university from the United States and he was learning English, in the end they did not grant him a scholarship, but in Russia they offered him one to do a degree in Marketing, so he went there alone, and without knowing any of the language. "
That was no obstacle to Oliver: he learned Russian, finished his studies, he even started a business in Russia that allowed him to send money to his mother and four sisters so that we would lack anything in Venezuela. "He was a person who never stopped helping his family, despite the fact that Oliver did not stop traveling because he wanted to know other cultures, make friends and get the best out of each of those experiences."
The best proof that he was always ready to pack was in Russia, when he met a young Finnish woman, and did not hesitate to move with her to her country to start a new adventure.
Salsa school in Finland
Oliver settled in Finland, had a daughter and he set up a dance school where he taught salsa: another of the passions of his life, along with traveling and playing sports. For ten years he helped dozens of students to improve their skills on the track and to live every moment with the passion that each musical note has, he helped more than one bachelor find a partner in his classes and he soaked up the culture of the country that the nationality of Finland was obtained. He also fell in love again with a beautiful student: a blonde, light-eyed, Finnish journalist named Kaisa.
"He mounted a dance group, did shows and attended international conferences"She tells emotionally. Because of Abdellah, this Finn only has the memories of that man, raised in a humble neighborhood in Venezuela, who worked at the airport in his country, and who in his youth fantasized about being one of the tourists who got on the planes that he saw take off. "He did not miss an opportunity to travel: he was in Germany, where he met the Berlin Wall, in the United States, where he enjoyed a Miami Dolphins football game … ".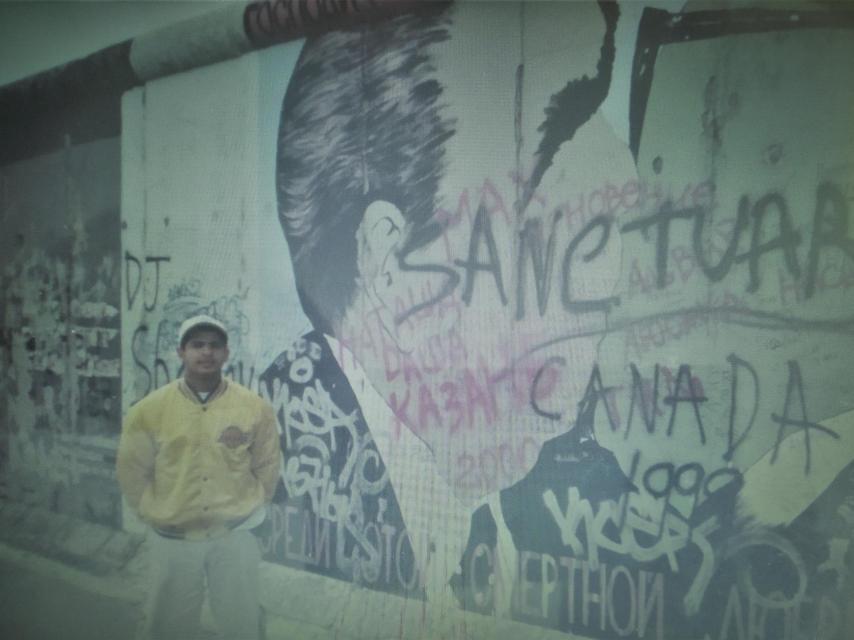 All those trips allowed him to sharpen his ear with languages ​​to the point of becoming a polyglot: Oliver spoke English, Russian, Finnish and Italian. "I knew that the only way to succeed in life was to study. He always fought to continue growing personally and professionally"So much so that Oliver and Kaisa decided to leave Finland to set up a hostel in Tenerife. A professional adventure that this dance teacher combined with a job in a real estate agency.
– How would you define Oliver?
– Kaisa: It was my whole world. A sweet and good man. Many people loved my partner. Oliver had so much joy, so much life, and so many friends, that his death has affected many people who knew him and that now he feels very confused. He was very loved by many people for everything he lived, for everything he had seen in each of his trips and for everything he did for others.
– Could you give me an example?
– Kaisa: He brought his mother to Spain and two of his four sisters who were still living in Venezuela still sent them money due to the difficult situation the country is going through. Oliver loved sports: he liked baseball, motorcycles and basketball. When he returned to Venezuela, he took basketball balls to give them to the children of his neighborhood. He was a caring person and never stopped fighting to improve everything around him.
The fateful meal on Friday
Not even the coronavirus pandemic made him lower his arms. The economic crisis that 'the bug' has caused, especially targeting sectors such as tourism, made The hostel he had with his partner in Tenerife was unfeasible and in November 2020 they moved to Murcia. Again, starting from scratch, but with two incentives: being closer to his daughter and enjoying a spectacular resort with Kaisa, with a swimming pool and golf course, settling in an apartment with a large terrace, overlooking the garden.
"Oliver had returned to the real estate sector: he worked hard so that his daughter had everything that he did not have as a child and to make things easier for her in life ", highlights this Finnish, while a tear runs down her cheekbone because everything was truncated the damn Friday, September 17, after two fifteen in the afternoon.
That day, the couple went to Roldán's Gateway to India to enjoy a romantic meal on their terrace. "We had been to that restaurant a couple of times because he liked Indian food.At the table, Kaisa sat on the side next to the facade of the premises, and Oliver, in the chair that was attached to the central avenue of Murcia. They ate, chatted and laughed until Abdellah Gmara devastated the terrace ramming it with a Volkswagen Golf -at hundred kilometers per hour-.
"It was macabre"
The multiple hit-and-run was fatal for Oliver: his body flew several meters due to the violent impact of the car. Abdellah also dragged four more customers with the Golf: one of them a Briton whose pelvis was broken. Tourism stopped its march when it crashed into the column of a house, leaving behind a Dantesque panorama in Honey's terraces Bar and Gateway to India.
Several ambulances, Local Police and Civil Guard patrols traveled to Roldán, whose members were unable to save either the Golf driver or the diner. Abdellah was in cardiorespiratory arrest, having stabbed himself between the armpit and the nipple. Oliver was also dying on the terrace floor. This newspaper has had access to a video where a Torre Pacheco police officer leaves his life trying to revive Oliver, while Kaisa does not leave his side and caresses his arm in the hope that his partner will catch his breath.
"I don't want to talk about what happened because I keep working because I don't think about that day," ditch Kaisa, while summarizing the outrage with a lapidary phrase: "Everything was fast and macabre, the car came and ready."
Abascal's mistake
This Finnish citizen does not wants to value the statements made by the leader of Vox, Santiago Abascal, after the death of your partner. Despite the fact that the Court's investigation has not concluded, on his Twitter account, Abascal issued a sentence: "The political and media silence in the face of the jihadist attack in Murcia is a real scandal". Such words rule out one of the two hypotheses handled by the Civil Guard: the outrage could have been the work of a madman, instead of a 'lone wolf'.
The far-right politician charged in a veiled way against the government's immigration policies, with another comment on social networks where he did not weigh the pain that his words could cause in the victim's family because he was a immigrant, born in Venezuela. Despite this, Abascal stated the following: "EThey are willing to use any hoax in order to hide that what we have been warning for years happens every day: the call effect only brings insecurity ".
Kaisa only hopes that the Civil Guard investigation will clarify if Oliver died at the hands of a madman, who wanted to commit suicide because he did not overcome the traumas of his passage through an ore center in Valencia. Or, if on the contrary, the love of his life was taken from him by a jihadist terrorist who in the farewell letter he left at the Golf affirmed that the only god is Allah. "These things happen and can happen to anyone: it's horrible, unfair, and it shouldn't happen to anyone, but it's reality".
Follow the topics that interest you
Reference-www.elespanol.com