A massive fight at an Ohio high school left several people in custody
The school was closed by authorities on Wednesday morning
A police spokesman said there may be up to 100 people directly involved in the fight.
Several people were detained and at least one was injured after a "massive fight" broke out at an Ohio high school, it reported. The Daily Mail.
Related
Franklin County Sheriff's Office (FCSO) officers were on the scene at Westland High School in Columbus, Ohio where several people were detained Wednesday morning, the County Sheriff's Office said. Franklin to ABC6.
High school fight leaves several injured
A school resource officer called 911 around 8:20 am Wednesday to report a fight with a "large crowd." So far they have not indicated how many people were injured in the fight or how serious their injuries are.
A spokesperson for the FCSO, which has jurisdiction over the area, told The Columbus Dispatch that there may be as many as 100 people directly involved in the massive Ohio high school brawl.
Police closed the school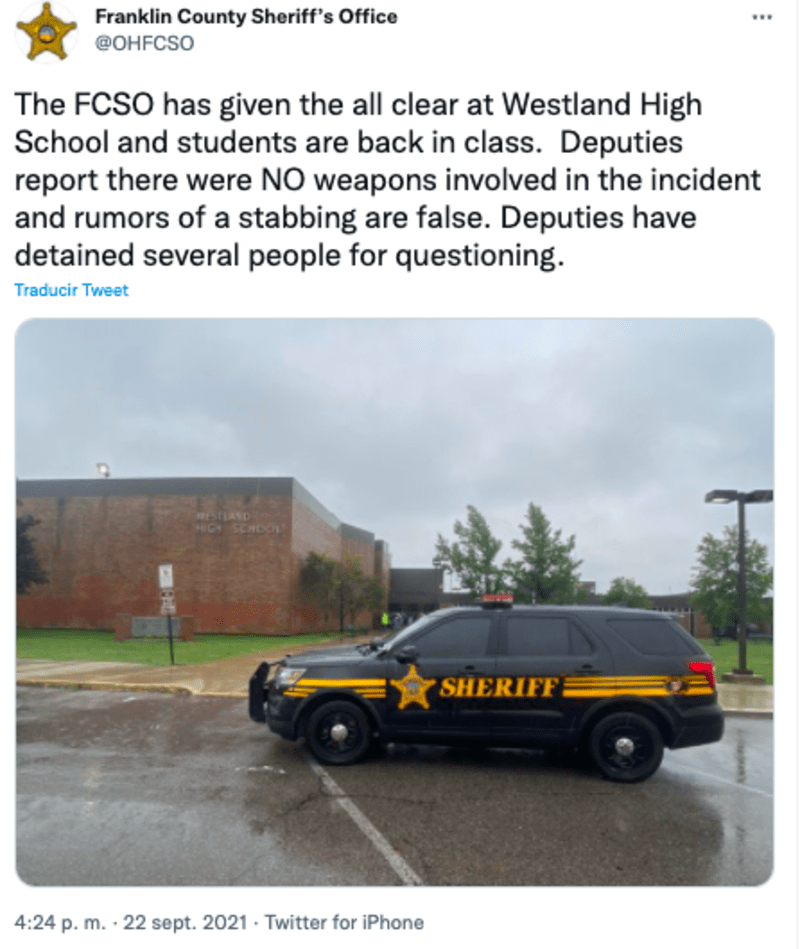 Authorities decided to close the school while they controlled the situation, however, they said "the situation was quickly brought under control and the school is now safe," the Sheriff's Office reported on Twitter.
"The FCSO has cleared Westland High School and the students are back in class. Agents report that there were NO weapons involved in the incident and rumors of a stabbing are false. The agents detained several people for questioning, "authorities said on Twitter.
Shooting at Wichita's East High School leaves three students injured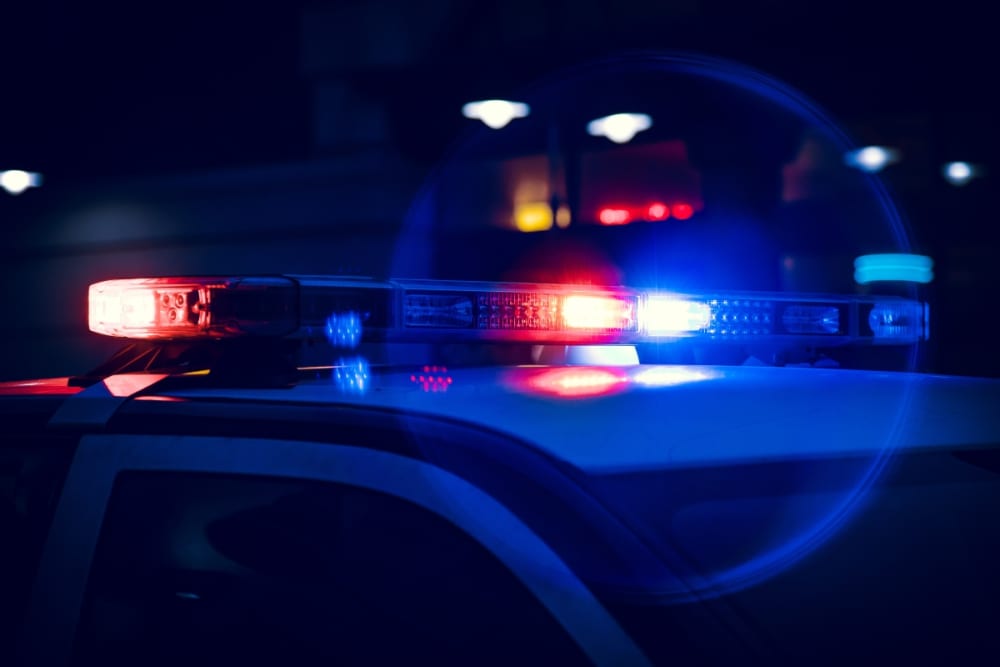 Violence in schools is becoming more and more common and is that this Tuesday, local police reported that after a shooting near East High School in Wichita, in Kansas, three students were injured. They also reported that they have suspects in custody.
This Tuesday, September 21, shortly before 12:30 p.m., the officers received several calls to 911 from residents who alerted about shooting near the school located in Douglas and Grove, and where they were warned that some young people could be involved.
Shooting at Wichita's East High School leaves three students injured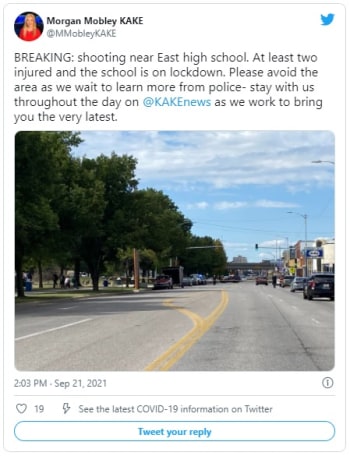 The shooting occurred outside the student campus, but three students were still injured. Upon arriving at the scene, first responders found two victims, who were having lunch when the shots were fired, and who were taken to a local medical center. A third injured person sought help from the school infirmary.
At a press conference, Captain Kevin Kochenderfer indicated that one of the young men had a gunshot wound to the leg, while the other two had only lacerations. None of the injuries endanger the lives of the students.
Why the shots?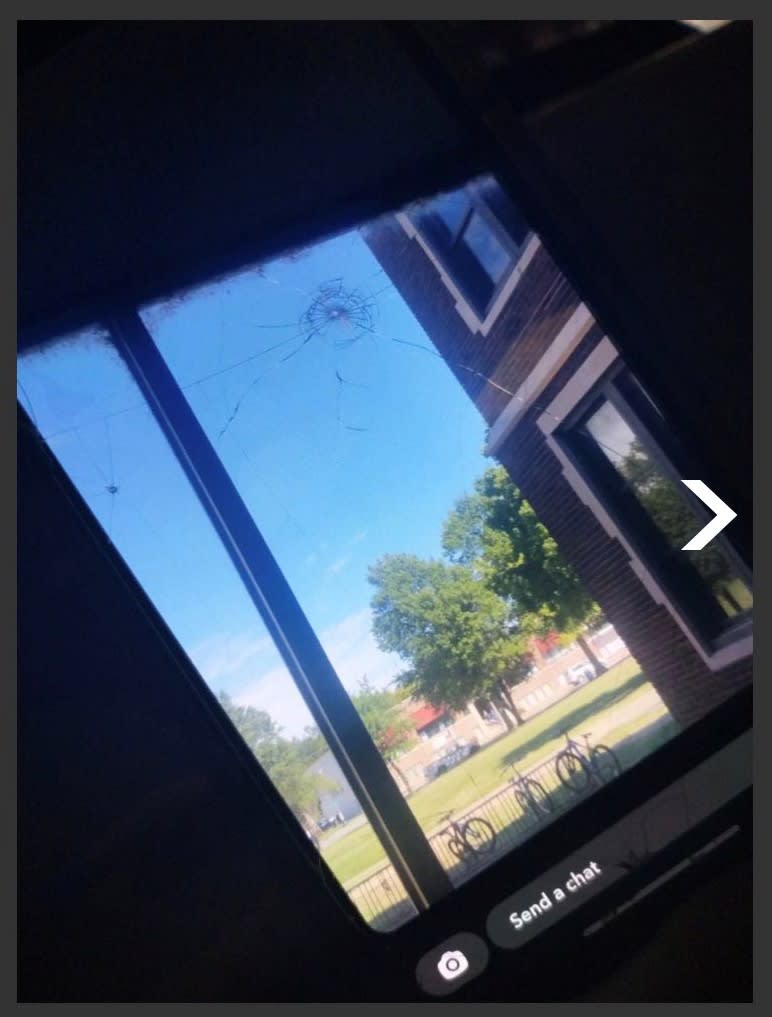 Although the shots were registered outside the academic facilities, one bullet managed to hit the classroom building and another went through a window. No injuries were reported inside the school.
Immediately, the police opened an investigation. Captain Kochenderfer said the shooting occurred due to an "ongoing problem," so this was not a random act, he reported. Kake.com. SEE FULL VIDEO HERE.
Suspects in custody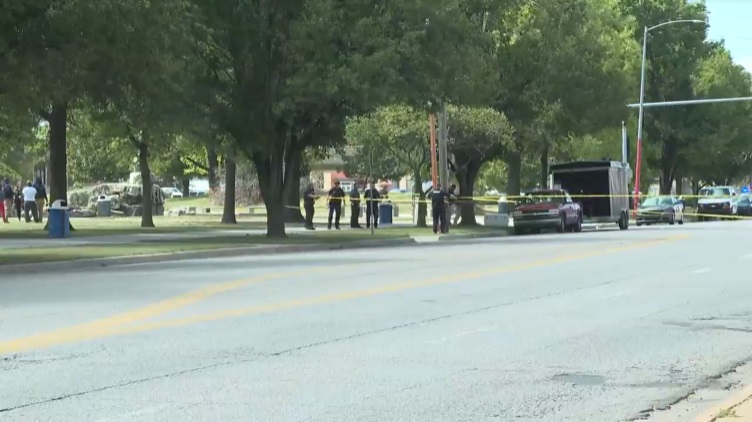 With the help of local residents, officers obtained the license plate number of a suspicious vehicle and looked it up on their Flock camera system so they could track it down.
Around 1 p.m., police were able to stop the car in which at least two suspects were traveling near Edgemoor and Mt. Vernon, in the 1900 block of Roanoke. They later indicated that they had three suspects in custody, Police Chief Gordon Ramsay confirmed. Filed Under: High School Fight.
School closed, parents distraught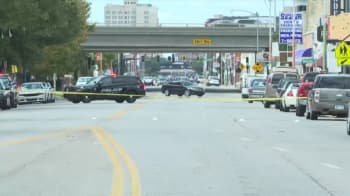 Following the shooting and as is usual protocol, the school was closed and the school district in sent a message to the parents asking them not to come near the school. Also, at that time traffic was being diverted from the area.
After the police managed to control the situation, the school reopened. Terri Moses, director of security for Wichita Public Schools, told parents that they could now pick up their children with proper identification. "It will be a reunification authorization, which means that they (the parents) must have identification to pick up their student," he said. Filed Under: High School Fight.
How to protect myself during a shootout?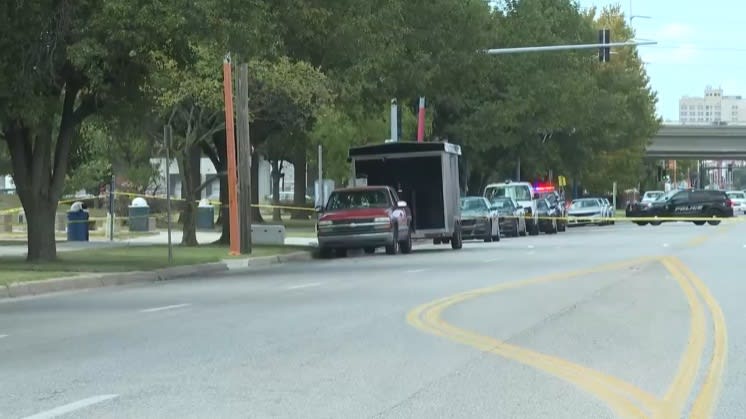 Keep calm. Despite your nerves, it is essential to remain calm. Take a breath and try to think clearly about your best option. Identify the location of the shooter. Usually with the sense of hearing you can tell where the shots are coming from. Your eyesight may help you, but be careful with your movements and avoid looking at the site of the conflict.
Assess your environment. Is it an open or closed site? Try to find the closest exits and think about whether it is more convenient to flee or hide. Can you escape? If you can escape by a safe and accessible route that does not expose you to the eyes of the shooter, then be prepared to take it. Run as fast as possible. Filed Under: High School Fight.
How to protect myself?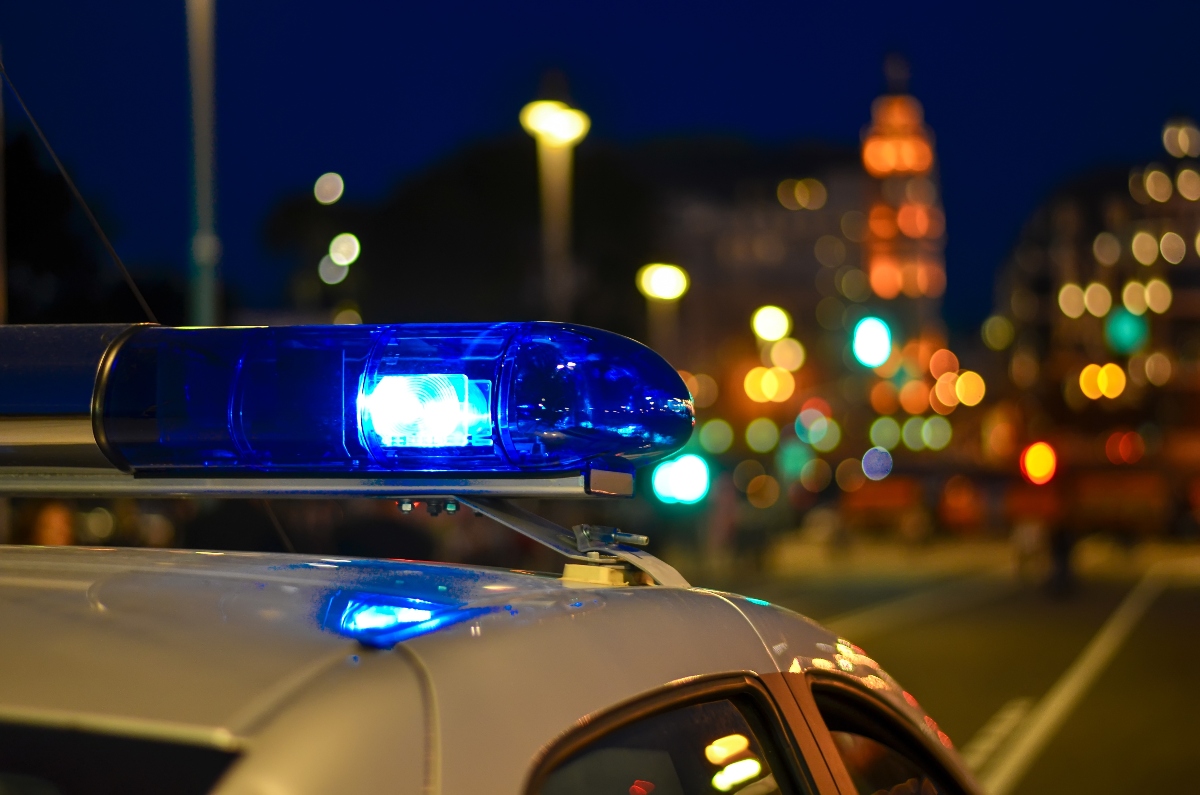 You can not escape? If you find yourself in a place that you can't get out of without exposing yourself, then hide from the shooter and take cover. If you are in a room, close the door, block it with furniture, turn off the lights and keep quiet away from the windows.
Belongings. Remember that in these cases they are not necessary. Leave your things, the most important thing is your life. To call the police. Once you are in a safe place, call the police or emergency numbers. It is estimated that they respond in about 10 to 15 minutes. Once they arrive let them do their job. Filed Under: High School Fight.
The last option is to confront the aggressor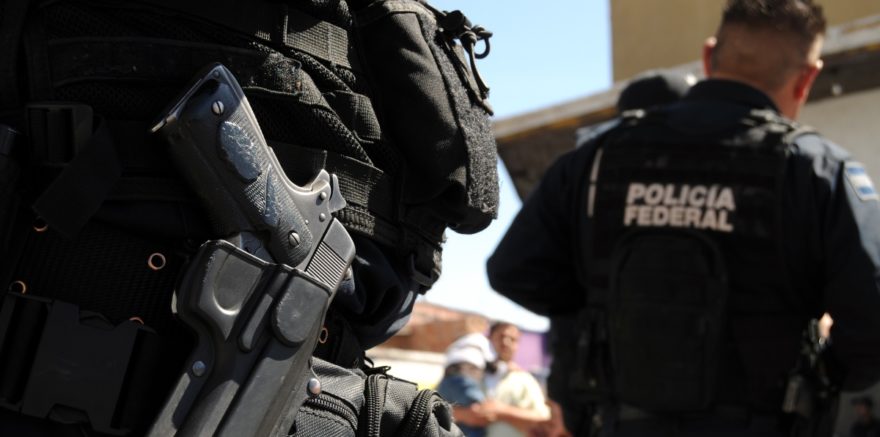 Facing the shooter should be the last option. It should only be considered when there is no longer any alternative to running or hiding. The authorities indicate that trying to mediate words with them does not work.
"If the victim has the shooter in front of him and cannot flee, the chances of survival are much greater if he tries to incapacitate him, instead of begging for his life," ABC said in a report. Filed Under: High School Fight.


mundohispanico.com