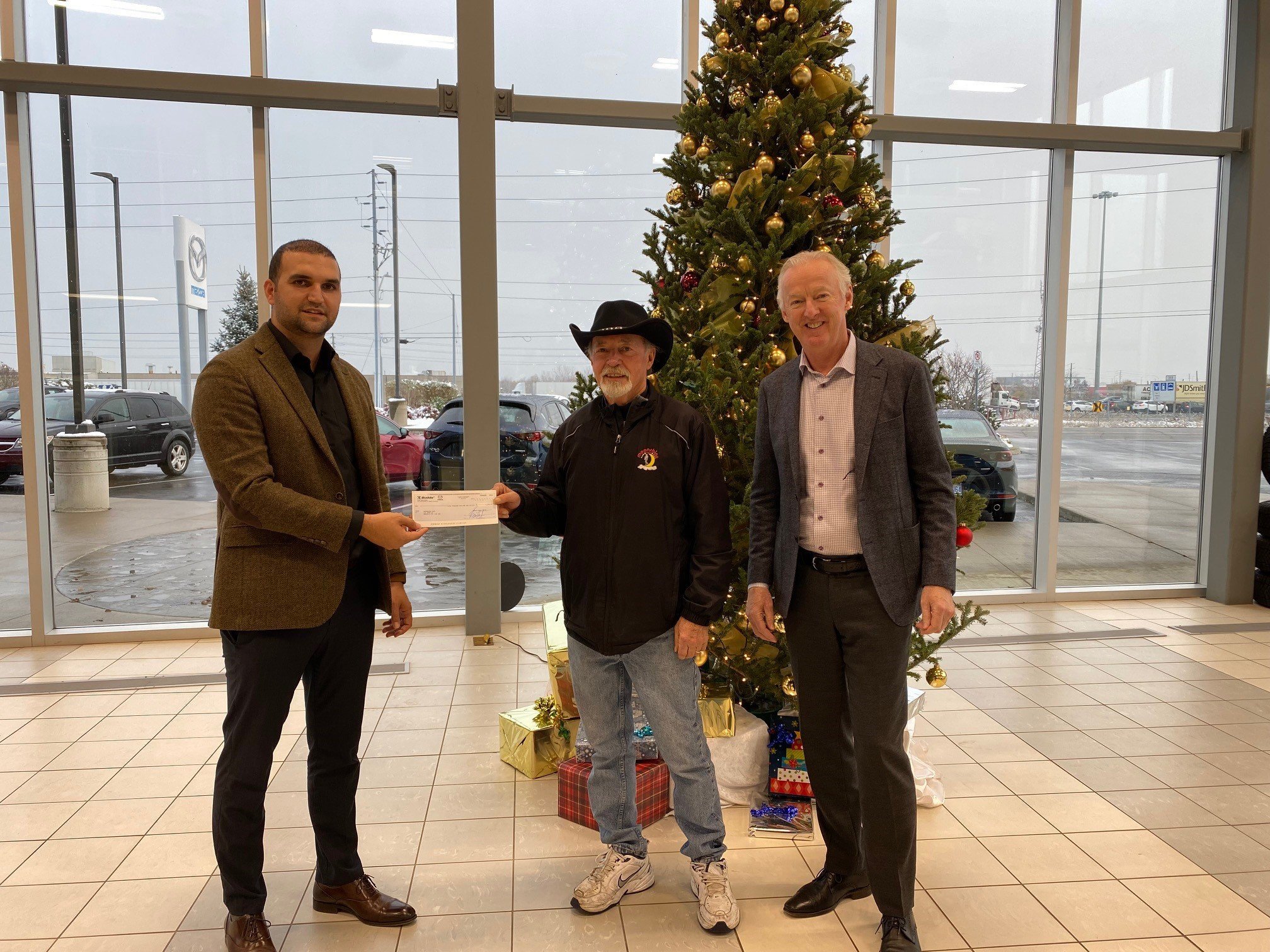 Oakville loves their Moonshine Café.
The popular venue, which first opened in 2006, offers an intimate setting for patrons and performers alike – seasoned performers and those just starting out in their music, comic and songwriting careers.
Trying to maintain his small business during the pandemic has been "quite difficult," said co-owner (along with his wife Jane) John Marlatt.
Although the cafe offers some food, it is primarily a venue for entertainment, so there was no turning to take-out or home delivery.
Like other small businesses, Moonshine was forced to close its doors during closings. The income was sporadic.
Then came Budds Mazda that presented Marlatt with a check for $ 5,000 on Monday (Nov 29).
With the help of Canadian nominations and dealer partners across Canada, Mazda Canada is donating up to $ 1 million to support local small businesses that have been severely impacted by the pandemic, stated a social media post about the vacation program. Mazda Local Legends, which motivated Budds' donation
Moonshine is a unique place, one of a dying species, said Budds Mazda General Manager Mehran Arabpour.
He called Moonshine "a mainstay in the local community, featuring live music from local artists."
"We are very grateful," Marlatt said of the Budds initiative.
"Of all the deals they could have presented, it's very flattering," Marlatt said.
More than a year ago, two Moonshine backers also started a GoFundMe campaign to help the Marlatt's, raising $ 75,000 "to help us."
What touched Marlatt was the large number of people who donated to the fund.
The overwhelming support from the community makes him feel "compelled to come out of this with a positive outcome."
"He's not just disappointing family and a couple of friends, now he's disappointing an entire community," Marlatt said.
Reference-www.thestar.com