While Black Friday originated as an American shopping tradition that follows Thanksgiving, many Canadian retailers follow suit.

In Lethbridge, both large and small local businesses announced sales on November 26, in an effort to entice shoppers to start their holiday shopping.
"We decided when it started to happen 5 or 6 years ago, and it worked out really well," said Jon McFadden, general manager of Bert and Mac's Source for Sports.
"We saw people going south of the border (years ago) and we thought (we're) going to jump on this and keep the dollars in our local community."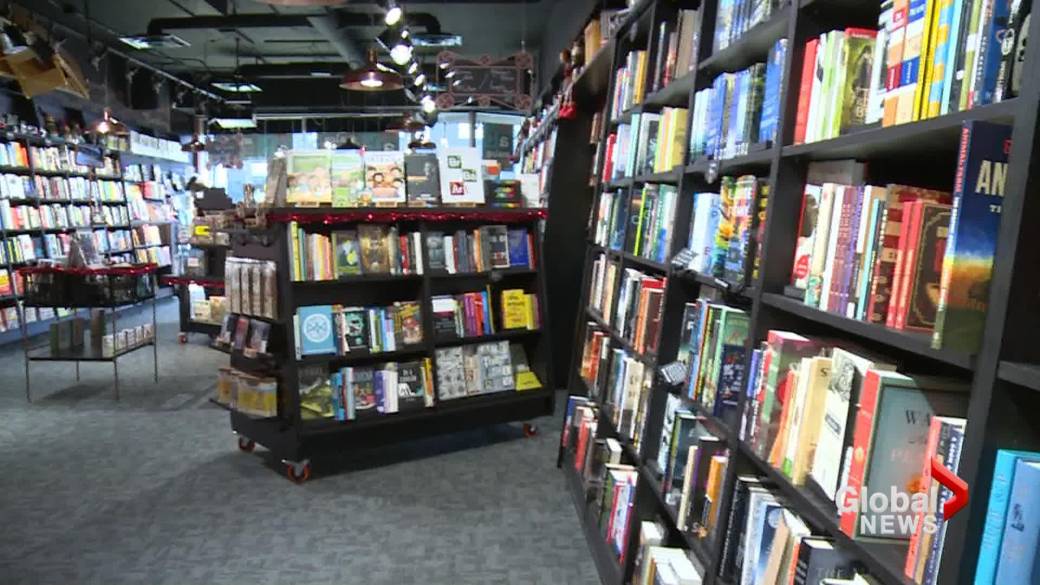 Holiday Shopping Begins, New Incentives Introduced For Downtown Lethbridge
However, supply chain shortages were a cause for concern this year. McFadden said the store was unsure whether or not to participate in Black Friday.
"We decided about nine days ago that we are going to do a Black Friday sale," he explained. "We have a gift card promotion and that works very well. But when it comes to the product in the store, we didn't have as much to push as we would like. "
Despite the uncertainty, there were still some eager buyers waiting outside before opening.
"That's a good sign, right? When no one is there, you have a big question mark above your head. "
Read more:
Watch out for Amazon copycats this Black Friday, warns Better Business Bureau
For Hunter Heggie at King of Trade, a downtown retail store that specializes in new and used items like hockey cards, video games and music, Black Friday is an exciting time.
He sees it as the start of the holidays.
"This is fun, as if we were waiting for this, we have been preparing for it," said the owner. "The stores (downtown) have been preparing for the last month to prepare for today and for the holiday season."
But due to factors beyond his control, such as the evolution of online shopping, the growth of large stores and the COVID-19 pandemic, days like Black Friday are not what they used to be for Heggie.
"It is not exactly the same, of that there is no doubt.
"We are grateful that the people of southern Alberta support local businesses," he added.
Best Buy's single Lethbridge location had all hands on deck in anticipation of the surge in buyers.
Store leader Linda Oldford said about 20 people had lined up before Friday's opening.
"There is definitely a greater presence of online shopping and even curbside collection," he said. "(That's) an option that we introduced last year and we found that people are definitely taking advantage of it."
© 2021 Global News, a division of Corus Entertainment Inc.


Reference-globalnews.ca