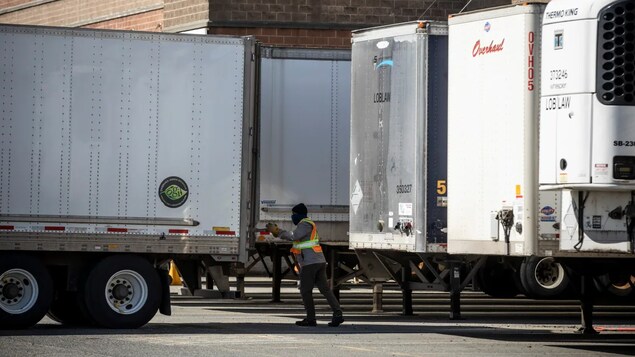 For Energy Minister Bruce Ralston, the rising cost of energy and gasoline is not just for the province. It's everywhere in Canada, it's everywhere in North America, it's everywhere in Europehe said Monday at a press conference.
" It has a huge impact on society, there is no doubt about it. So we respond as best we can. »
Calling this increase unprecedentedhe explained that he is very difficult to protect the price of energy because a large part of the price of energy is not defined locally. Bruce Ralston explained that he could not make any predictions on future prices in the face of the uncertainty, in particular of the war in Ukraine. We just don't know [ce qui va se passer]he conceded.
He nevertheless acknowledged that the period is very difficult for British Columbians and assured that the government is fully aware of the impact of rising energy on residents.
Asked several times about the actions that the province intends to put in place to relieve households, the minister only mentioned the discount for eligible customers of the Automobile Insurance Company of British Columbia (ICBC).
A discount that does not fully compensate people for the increase they are experiencinghe admitted.
" We are doing what we can and will consider other measures. »
A cost that reverberates everywhere
Liberal MP Peter Milobar considers thatthere is a government policy and government fiscal situation in British Columbia that is out of step with all of our neighboring jurisdictionsnotably with Alberta which suspended the provincial fuel tax at the beginning of March.
British Columbia Minister of Jobs, Economic Recovery and Innovation, Ravi Kahlon, spoke about food delivery apps that can't be stopped from increasing their fees. I sure hope they pass it on to their drivers who are actually the ones bearing the extra costs of the invasion [russe en Ukraine].
He added that in the event of an increase spectacular of these costs, the province will have to review them.
the CEO CEOof the British Columbia Truckers' Association, Dave Earle, explains that everything is impacted by the increase in energy. Fuel prices are one factor, but the availability of drivers and equipment is another.
" In British Columbia, our members tell us that the number one consumable cost is […] definitely the fuel. This represents between 30 and 50% of their operating costs. »
An increase which will also affect, according to him, the cost of housing construction, because it is necessary to move the building materials.
" Literally everything you buy, everything you touch, everything you bring into your life will cost a little more because it costs more to get it to you. »
For Store Co-Owner Janet Tan Blue Mountain Producein Coquitlam, prices have undeniably all increased and there are supply issues for some products.
We've always wanted to keep our prices low because we wanted to make them affordable for our community.explains Janet Tan. Unfortunately, we had to make the difficult decision to increase many of our prices.
The reality is such that Janet Tan explains that her store would not survive without this price increase, as operating costs and charges have also increased.
" we survive […] we struggle to find a balance between our expenses and our income. »
With information from Joel Ballard and Mike McArthur


Reference-ici.radio-canada.ca