Crews say no injuries have been reported after a fire broke out at the construction site of a four-storey condo building in the 700 block of Kimberly Avenue near London Street.

The fire spread to two neighboring condo buildings and a parking garage on the property.
While the condo building under construction and the parking garage are destroyed, crews were able to contain the fire enough in the other buildings to prevent those from being total losses although they did suffer extensive fire, water and smoke damage.
Everyone was able to get out of the buildings and transit buses have been called to the area to provide shelter.
It is not known when residents will be able to access their suites.
Kimberly Avenue between Gateway Road and London Street will remain closed until crews are finished.
"Buildings under construction are almost like lumber yards," Winnipeg Fire Paramedic Service Assistant Chief Scott Wilkinson said. "They go up very quickly, there are no extinguishment options, they're open air. There was no way to stop the construction building from burning. "
"I was coming up on Kimberley with my friend, and we saw it burning," witness Cam Boychuk told 680 CJOB. "She pulled in her driveway and ran out here, and we (saw) that the apartment building that they were building was completely engulfed in flames."
Trending Stories

'This is a fracture in the party': O'Toole to face leadership vote Wednesday


Some trucker convoy organizers have history of white nationalism, racism
According to Boychuk, residents were rushing to rescue their pets from the burning building. He also noted the flames were higher than the structure itself.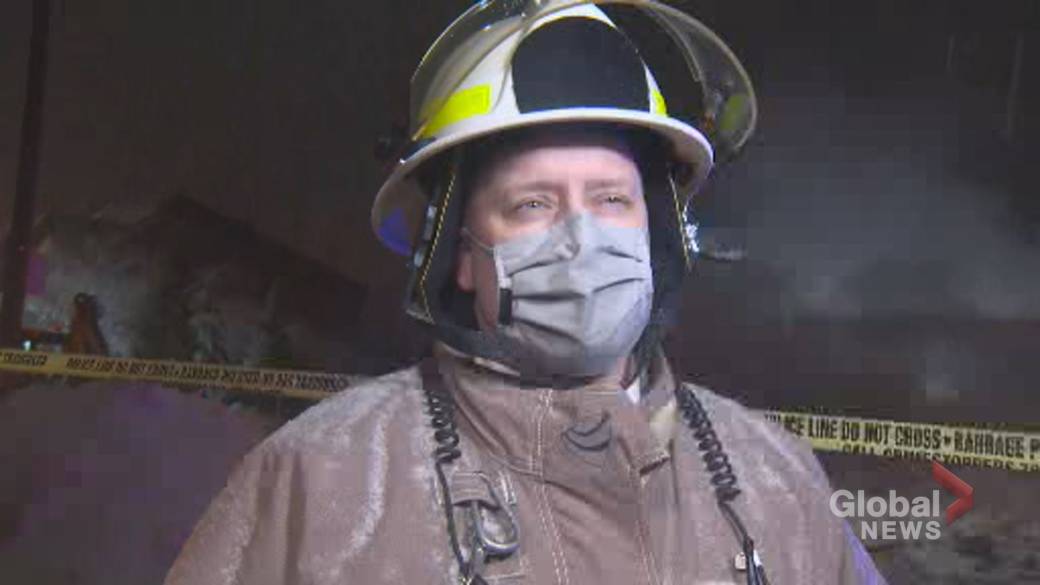 'No way' to stop building under construction from burning: Winnipeg Fire Department
Boychuk said he saw cars catching fire before exploding.
© 2022 Global News, a division of Corus Entertainment Inc.


Reference-globalnews.ca