Food waste is a serious problem with far-reaching impacts. Research shows that nearly 60 percent of all food produced in Canada, or 35.5 million tons, is lost or wasted annually.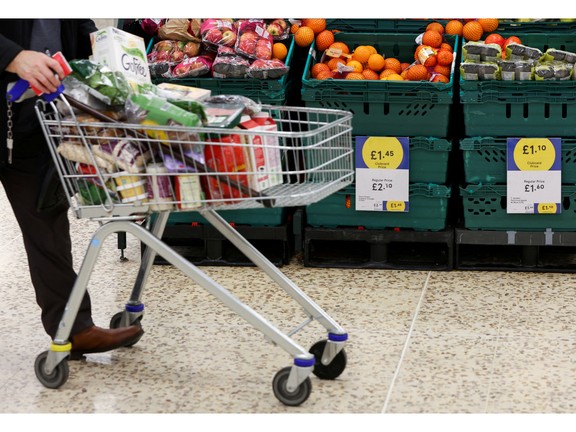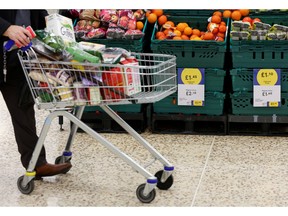 .
Recently, major UK grocery retailers announced plans remove best-before dates on hundreds of products, in a very public attempt to tackle food waste. Tesco, Waitrose, Marks & Spencer and Morrison have all led the way and others are expected to follow suit. The European Commission anticipates that 10 percent of all food waste on the continent could be avoided with a better date labeling system.
.
The preferred consumption dates are about qualityNo safety. They are not the same as expiration dates.
As a consumer, it is important to understand what expiration dates really mean and how they are determined. According to the Canadian Food Inspection Agency, "It is the responsibility of the manufacturer or retailer to determine specific shelf life information for the products they sell. Foods with an expected shelf life greater than 90 days are not required to be labeled with an expiration date or storage information.
In other words, best before dates are created by the very companies that invest in getting consumers to buy their products as regularly as possible. With no real guidelines in place, there is every chance that the system will be abused for profit.
.
In Canada, there are only five types of food that have actual expiration dates, that is, dates after which they "should not be bought, sold, or eaten." according to CFIA: Baby formula; nutritional supplements and meal replacements; formulated liquid diets and low-energy diet foods that you would normally buy at a pharmacy. In the grand scheme of food, this is an extremely small minority.
It is estimated that 21 percent of avoidable food loss and waste occurs at the consumer level. Expiration dates are an important factor here, as it has been shown that consumers interpret "better before" as synonymous with "bad later". Historically, processors and manufacturers have taken advantage of this confusion to use overly conservative expiration dates to drive increased sales.
.
A 2018 sustainability study at the Université du Québec à Montréal found that consumers place a high value on expiration dates, even if foods are generally perfectly safe to eat. Respondents reported reaching to the back of a shelf to purchase items with far-off expiration dates and throwing out items that had passed their expiration dates, or even some as the expiration date approached.
Although recent news about expiration dates has been driven by announcements from grocery retailers, they are certainly not the only ones with a role in taking corrective action to address this issue. Governments should establish clear and enforceable policies related to date encoding; manufacturers should remove date codes from products that have no food safety implications; and consumers must use their judgment when deciding if something is good to eat.
.
Food waste is a serious problem that has far-reaching impacts. When we are experiencing a shortage in global food supplies and greenhouse gas emissions from landfills are suffocating the environment, there is no point in ignoring this problem. Research shows that nearly 60 percent of all food produced in Canada, or 35.5 million tons, is lost or wasted annually. According to the United Nations Environment Program (UNEP), the average Canadian wastes around 79 kilograms of food each year, outstripping the average American by 20 kilograms.
As Canadians, we are falling behind when it comes to taking food waste seriously. It's time we gave expiration dates a sniff test.
Lori Nikkel is the CEO of Second Harvest, Canada's largest food rescue organization. As CEO, he has scaled the organization nationally and led the publication of the first report to quantify food waste in Canada. In the last 12 months, he oversaw the provision of 42 million meals to a network of nonprofit organizations, saving 162 million pounds of greenhouse gases from the environment by keeping surplus food out of landfills.