Calgary Farmers' Market West anchors the new community of Greenwich.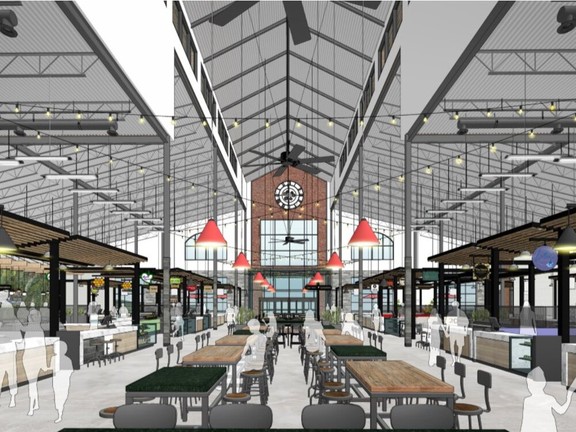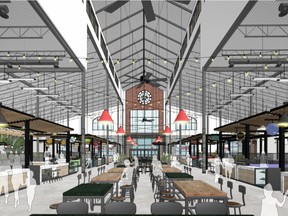 Reviews and recommendations are unbiased and products are independently selected. Postmedia may earn an affiliate commission for purchases made through links on this page.
.
the long promised West Calgary Farmers Market opened on August 12 in Greenwich, an infill community across the Trans Canada Highway from the WinSport Canada Olympic Park.
.
Calgary Farmers' Market South's new 54,000-square-foot sister is Melcor Developments' first urban village-style neighborhood shopping service and a major boost for Northwest residents who no longer have to drive around town to shop for local produce .
"Melcor is delighted to welcome CFM West to its new home in Greenwich. With Farmers' Market anchoring the development, our vision of Greenwich as a locally inspired and vibrant community comes to life," said Leah Margiotta, vice president of real estate development for Melcor.
John Sparrow, director of marketing firm Big Iron Advertising, said the new market is one of the main motivators for homebuyers in Greenwich.
"Having an amazing facility within walking distance that houses fresh local consumables is a huge plus to the lifestyle of residents," he said.
.
The residential aspect of the mixed-use community is 100 percent multi-family with three builders currently selling condominiums and townhomes. They include Apollo from Cove Properties, Artis from Landmark Homes, and Hudson West from Madison Avenue Group.
Opening weekend saw the parking lot of the new market, an impressive historic-style brick building, filled with cars parked in both directions along Greenbriar Boulevard NW
CFM West opened with 62 providers and room for several more. Half of the providers are also located in CFM South, while about a third are new and all employ up to 400 people.
The food hall area seats 400 people and is licensed for alcoholic beverages. Future plans include an outdoor patio.
"We're an accredited Alberta Farmers Market, which means 80 percent of what's in the market is made, baked or grown in Alberta," said Mikayla Jayne, CFM events and advertising coordinator.
.
The new market has a glass atrium on the second floor with a seating capacity of 200 people, ideal for small weddings and conferences. Jayne said conference attendees get "Market Bucks," which can be used for food, drinks and purchases at the market below.
"We are very excited to be part of the communities that are there. Bowness, Valley Ridge, Tuscany: Those communities haven't had the opportunity to shop locally easily. Bringing 60 local growers, bakers and growers into those neighborhoods is fantastic," he said.
CFM West is open Wednesday through Saturday from 9 a.m. to 7 p.m., Sunday from 9 a.m. to 5 p.m.
To learn more about the new Greenwich community, visit greenwichcalgary.com.