Proposed Initiative Would Mimic BC's Park Fee Program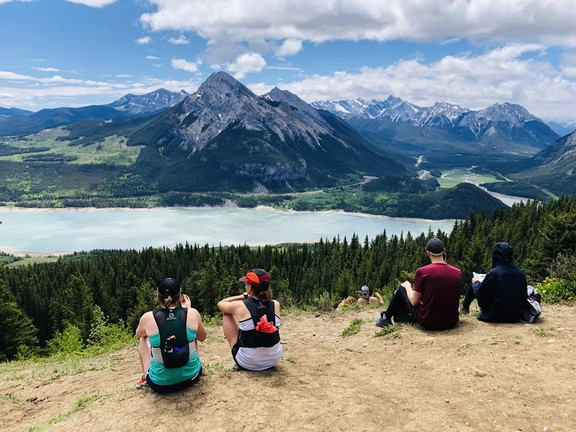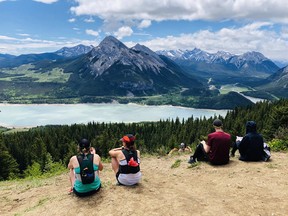 .
Alberta's NDP says it will create an additional source of optional funding for provincial parks with revenue from Albertans who want to support these spaces, if they form a government next year.
.
Environmental critic Marin Schmidt announced Saturday morning that in addition to eliminating the Kananaskis Conservation Pass created by the current UCP government, his party would create an Alberta Parks Donation Program that would allow people who want to support parks provinces donate for its management and conservation. The program would allow donors to receive a special plaque showing that they have contributed to the parks.
The donations would go to a separate fund outside of the province's general revenue and would only be used within Alberta Parks.
"After many conversations with different Albertans, it became clear that they want an option to support our parks without a mandatory fee and with the knowledge that their support is actually helping improve our parks," Schmidt said. "I propose that the Alberta NDP establish a program where people can voluntarily contribute a donation to support our provincial parks. This can range from one-time donations to monthly donor subscriptions, or even specific legacy donations and sponsorships."
.
The program is similar to British Columbia's Parks Fees program, where residents of that province can contribute annual fees to their provincial parks. BC's program allows residents to pay a $50 license plate fee and a $40 renewal fee each year with all proceeds from the renovation going to the parks. That program has raised $20 million since 2017, including more than $5 million in each of the last two fiscal years. More than a quarter of a million BC residents have purchased a dish.
According to a report released by the British Columbia government, funds from their program have been used to study mountain goats, improve trails, collaborate with First Nations groups and prepare for wildfires.
Schmidt said he thinks Albertans would spend similar amounts on their parks. He said they are still fine-tuning how much a special Alberta license plate would cost or what a renewal fee would look like.
.
'We like this idea because it doesn't prevent anyone from going to the parks if they don't have the ability to pay. If they have the ability to pay, we will create an option for them to voluntarily support their parks," Schmidt said.
Schmidt said the government would publish an annual report showing where all the funds have been spent, ensuring the program remains transparent. He read statements of support from various groups in the province that said they supported the idea.
Shaun Peter with Brag Creek and Kananaskis Outdoor Recreation told Postmedia earlier this month that the BC program has been a great success and that his organization would recommend implementing such a program in Alberta.
.
He said that being transparent creates additional funds and prevents the province from recouping the parks' annual budgets to similar amounts that are raised through user fees.
"That's a way for people who really wanted to get the funds to Kananaskis, and there are a lot of people who do," Peters said. "It's a way to provide funding for Kananaskis, but only if they can afford it."
The current Kananaskis Conservation Pass has come under fire recently due to an apparent lack of transparency. Several groups working in the area say it's unclear how much of the $13 million that was raised from the pass over the past year went directly back to the park.
The province, in turn, has outlined a number of projects that are being supported by the pass, including updates to the Canmore Nordic Center and the addition of more conservation officers to the area.
The province did not respond to requests for comment on Saturday.