Downtime is important, but aren't there many times during the school year when students, not to mention their teachers, might need a break?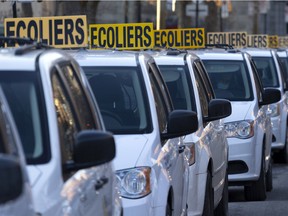 .
Summer vacations are too long.
.
I said it there.
It seems wrong to think about it, let alone write about it, but this time of year, summer is starting to feel like hard work. I'm sure I'm not the only parent to start thinking wistfully about school. Yes, we enjoy our children. Yes, they deserve a break from all their hard work throughout the year. But do they deserve nine weeks off?
My partner and I work from home. With more parents working remotely, it can be hard for kids to understand why they need to leave the house. It can also be a conundrum for parents, at least until the 10th time your child crashes your Zoom meeting.
And I'm not sure which is worse: listening to my daughter complain about having to go to camp or complaining about being bored at home. She's also not a fan of my usual parental response: "If you're bored, it means you're bored." However, I know which option is less affordable: summer camps are not cheap.
.
Dance camp, sports camp, art camp, circus camp, coding camp, music camp, robotics camp, or old fashioned camp – there are over 170 different day camps offered in Montreal boroughs. For many parents, summer camp is not optional, it is a necessity for their employment. Even if you're lucky enough to snag a lower-priced spot, camping can end up seeming like a big expense, especially here in Quebec, where we've grown accustomed to subsidized daycare. Oh, and don't forget: Most camps run from 9am to 4pm, so if you work regular office hours, you'll also end up paying for before and after childcare.
Children deserve time out of school. Downtime is important for learning, motivation, and well-being. But put another way: aren't there many times during the school year when students, not to mention their teachers, could use a break?
.
The current academic year is not a given. In Australia, school follows a year-long schedule with four terms of nine weeks each, separated by breaks of about three weeks and a longer six-week holiday in December and January, the summer in the southern hemisphere. Japan and China also have year-round education, as do many charter schools in the United States.
Schools in British Columbia, Alberta, and Ontario have also adopted year-round schooling or what is sometimes called a balanced calendar. In one version of this modified schedule, school begins in August and there is a two-week fall break, a three-week winter break, a one-week winter break, a two-week spring break, and a spring break. summer. of four weeks. It does'nt sound good? And four weeks in the summer is still plenty of time for a family vacation, a vacation from home, some downtime, and maybe even camping.
.
With the same number of instructional days, year-round models have educational advantages for students, who are better able to retain information, as well as teachers, who don't have to spend valuable class time reviewing material for everyone to learn. be up to date again. speed in September.
Year-round schooling is more equitable, since not all students have access to the same enrichment activities during the summer. A modified schedule could help close this opportunity gap between students from families with different income levels.
Some say that without the incentive of two months off, it will be more difficult to attract teachers to the profession. Quebec needs to hire 8,000 educators by 2026 and is even offering financial incentives to bring teachers out of retirement. Given the severe teacher shortage in the province, it may be worth trying another tactic. Better salaries are the obvious place to start (Quebec teachers have the lowest average salary in Canada), but future teachers can also take comfort in knowing that they'll get decent, frequent breaks so they don't get shredded in June.
.
A four-year study conducted at the Roberta Bondar Public School in Brampton found that teachers took fewer sick days on the balanced calendar. As it stands now, one in five teachers in Quebec resigns within their first five years.
A year-round program also offers distinctive benefits for second-language learners who might be especially welcome in Quebec, with its emphasis on rapid French language acquisition. An anglophone or an allophone attending a French school, for example, may experience a significant loss of second language skills during a nine-week summer vacation without special intervention.
Given how used we are to the current system, it may not be easy to make the change, but if there are schools willing to lead the change, teachers and students could follow.
On the other hand, I described the two types of school schedules to my seven-year-old daughter and asked her which she preferred: two months off or shorter, more frequent breaks. Her response was definitive: "I want two months off and lots of breaks."
Sign up for our parent newsletter at montrealgazette.com/newsletters.