Najiba Faiz Helmandi He fears for his life and that of his family. Collaborator of Spain since 2009, is hidden in Acceptance "praying" the Taliban won't find her. "I have to escape. I can die at any moment," she fearfully admits in conversation with EL ESPAÑOL.
Najiba has worked for the Spanish Agency for International Development Cooperation (AECID), as well as in different projects for the defense and empowerment of women in the Middle East. All that work could have dire consequences for her now that the capital has been taken over by the Taliban.
Your hope? A trip to Spain as soon as she is reunited with her husband and children, who are in the Helmand province (almost 700 km away). And as soon as the Government – through the Ministry of Defense and Foreign – provides them with a flight.
Until then, Najiba has cause to panic. And it is that it has already suffered on a couple of occasions the violence of radical Islamists who now roam the streets of Kabul at ease. On one occasion, for trying to obtain a visa from the Iranian consulate, she was beaten. "They whipped me for ten days until I got sick", remember.
Years later, she was beaten again when it was discovered that she worked at the ONG Ockenden International: "I coordinated some projects like home school for girls. When the Taliban found out, they beat me a lot and wanted to put me in jail." For all this, he says that he "could not bear" another beating: "The last time they beat me too much."
Without women
Kabul fell this past Sunday into the hands of the Taliban insurgents and what Najiba describes is an oppressive scenario. "When it was taken over by the Taliban, the city was empty, but little by little people are returning to the streets and some shops are opening."
Among the people who venture out onto the streets, of course, no women. And it is that under the Taliban power, women can only leave home to accompany their mahram (husband) or closest male relative (father or brother). Failure to comply with the rule could lead to their public humiliation, mutilation or even murder.
"All schools and universities for women remain closed," says Najiba, who highlights that the Taliban "have said that after the new Constitution they will be able to start studying." But he does not have much faith that they keep their word: "Since they have taken power, they have not addressed women; they do not let us leave the house to work."
-Some media claim that the Taliban are going house to house looking for "traitors" who have collaborated with Western countries. That's right?
-They are not looking so much for people who collaborated with other countries as for people who were very active in the defense of human rights.
Travel to Spain
This Wednesday, the first A400 aircraft of the Armed Forces has taken off from the airport of the Afghan capital to Dubai, but most Afghans Spanish people they are still waiting for an escape route to be provided as soon as possible.
And the truth is that despite the fact that the Minister of Foreign Affairs, Jose Manuel Albares, promised that "we will not leave anyone behind" there are still many Afghan translators and employees who have collaborated with the Embassy and with the Spanish troops who are waiting for a call to leave the country.
Najiba's exit will be difficult, as hehe Taliban soldiers have taken control of access to Kabul airport and only allow international personnel leaving the country, but not Afghans trying to catch a plane.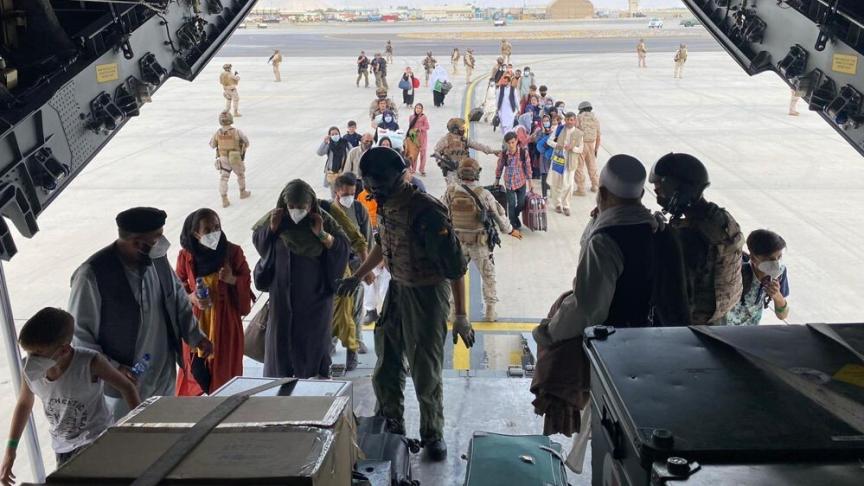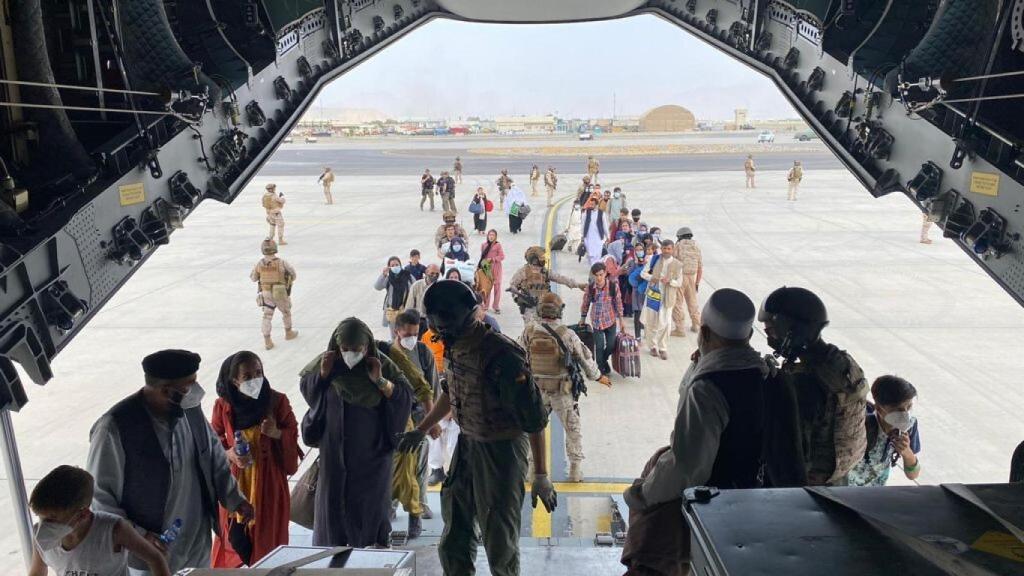 Nabija had to send an email to the Embassy to notify her of her situation and to be taken into account. "They told me to go there with my children and their passports," he says. But there is a problem. And it is that both her husband and her children are still in Helmand. He must wait for them in Kabul before he can leave for good and leave the Taliban terror behind.
"I want to go to Spain," admits Nabij in reference to the country where she already worked as a gender coordinator at AECID.
-What message would you like to send to the Spanish?
-The Spaniards helped us during their stay in Afghanistan, so we are very grateful and happy that they were able to leave. My message to the Spanish people is not to forget the Afghans now that the country has been taken over by the Taliban.
Follow the topics that interest you