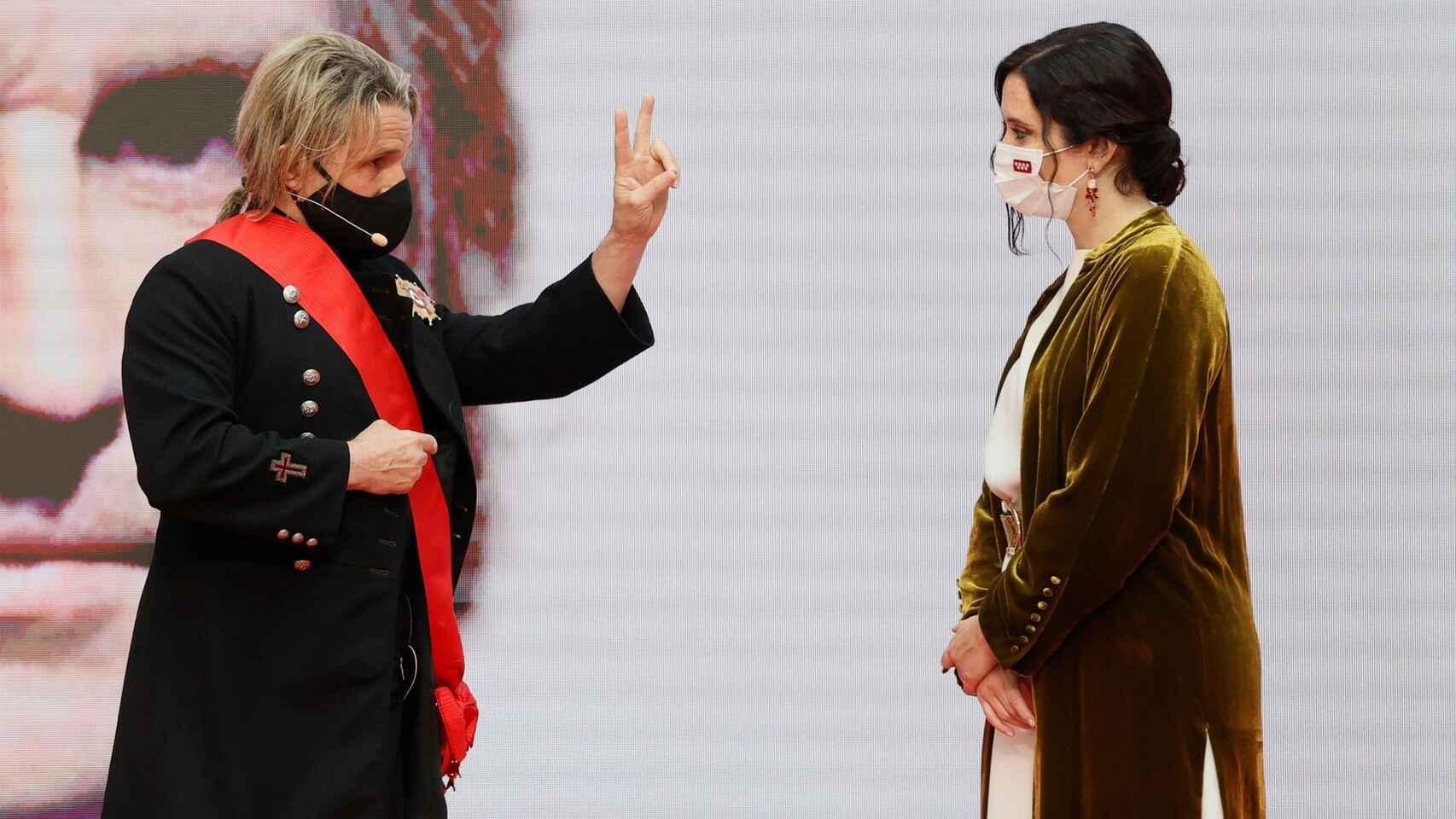 Madrid will have a 30 meter high Aztec pyramid which will have inside a theater with more than 1,300 seats in which it will be represented a musical by Hernán Cortés, the conqueror of the Aztec empire, who will be "of the highest quality ".
The pyramid will be built on a site owned by the Madrid City Council located in the Machupichu avenue, in the district of Hortaleza, that has been assigned for four years to the artist Nacho Cano for an annual canon of 450.000 euros.
The 19,000-square-meter plot will feature not only this 7,500-square-meter pyramid, but also a macroparking for 400 cars which will have an area of ​​another 1,000 square meters, as reported this Thursday The newspaper of Hortaleza.
The pyramid, which will house the Malinche Theater, will begin to be built from November and the works are expected to last for a period of between nine and ten months, so it could be ready in the second half of 2022. The investment amounts to 11.5 million euros, eight of which will be dedicated to the construction of the theater.
"He's coming to lose money"
This cultural megaproject by Nacho Cano has been the protagonist of the plenary session of the Hortaleza District Board this week. In it, the presiding councilor of the Latina and Horataleza districts, Alberto serrano, from Ciudadanos, said that "eight or nine months ago" someone contacted him "in case I can receive Nacho Cano."
"I went to his house And I thought this had to be a hidden camera And appears a man who looked like Nacho Cano, I was surprised that he was short, "Serrano explained in plenary session before the rest of the councilors. After passing through" several rooms ", lawyers and architects appear." What they tell me is that Nacho Cano he comes to lose money in Hortaleza, who has been with this project for more than 10 years. Everything looked very good but I have no idea about this, really, "he continues.
Serrano also says that the theater also has a "catering area" for Mexican food. "My contribution is that they put a plate of Extremadura ham", he adds sarcastically. Nacho Cano will also screen a singing school.
They ask him if he can receive Nacho Cano. They take him home. They 'sit him in a place' and lawyers and architects appear to tell him that Nacho Cano comes to Hortaleza to lose money. It all sounds a bit strange to him, and he recommends that they put ham.
#PlenoHortaleza pic.twitter.com/bn9jnwmyAK

– Marcos Manzanero (@MarcosMManza) September 16, 2021
The solar of José Luis Moreno
The site on which the Nacho Cano project will be built is the same on which the producer José Luis Moreno had planned to build the Coliseo de las Tres Culturas, the "most popularambitious cultural project never carried out in the capital "in his words.
The agreement between Moreno and the Madrid City Council was signed for a period of 75 years, We are far from the agreement of Nacho Cano, who has the agreement for four. After the period of four years, if any need arises on the part of the Consistory, it may not authorize the artist
This initiative, in which the producer was willing to invest 164 million euros and that was signed in 2002 by the then mayor José María Álvarez del Manzano, it was sponsored by the soprano Montserrat Caballé. She would become its general and artistic director, while her brother and agent Carlos Caballé agreed to join as an advisor.
José Luis Moreno's idea was to build a large cultural and commercial center of 121,000 square meters, which would house three theaters: one for opera and ballet, another for comedy and another for musicals.
The building was also to have a Museum of Modern and Contemporary Art, exhibition halls, a drama school and a music conservatory, which would form its own philharmonic orchestra with 200 musicians to give prestige to the city of Madrid.
Follow the topics that interest you


Reference-www.elespanol.com