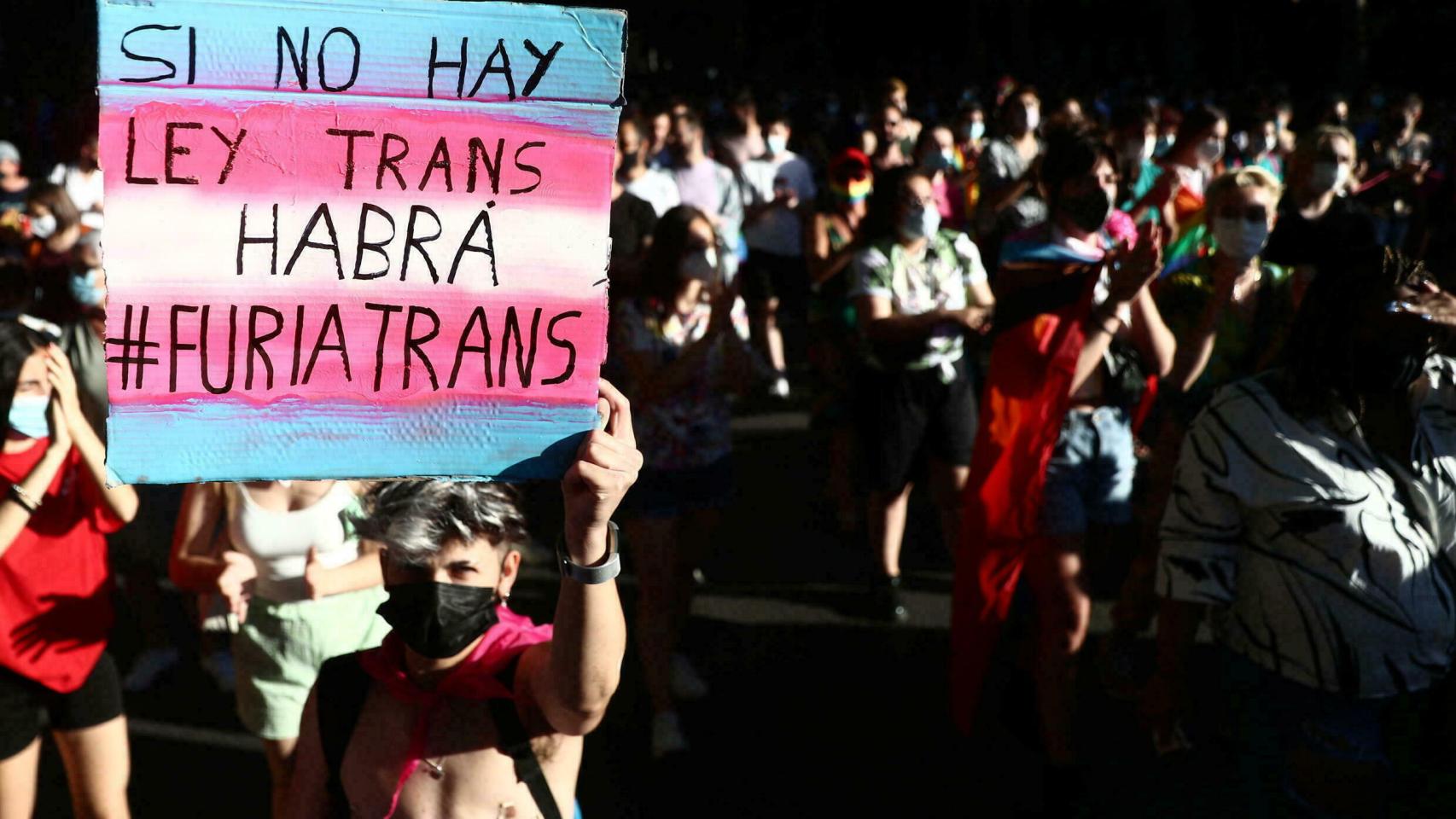 At the beginning of the summer of 2019, coinciding with the publication of my book The sexual is political (and legal) (Alianza), I was cordially invited to participate in the international seminar organized annually by the Barcelona Institute of Analytic Philosophy research group, formed by the Universities of Barcelona and Pompeu Fabra, a meeting that would be held on December 18 and 19 of that same year, and in which under the title Gender, a group of professors from various universities (Oxford, University of Barcelona, ​​UAM, UPF, Queens University in Belfast) address the philosophical, political and legal issues of sexual and gender identity.
The days before my intervention foreshadowed that my presence could be greeted with hostility. As far as I could tell, my responses to a newspaper interview The world, relative to the book to which I have referred, they made me in the eyes of some a "macho man" (sic).
In addition, the announced title of my presentation was considered a provocation, a lack of delicacy for trans people, and, in addition, it led to think that I, being a person cis (in accordance with the consignment of sexual identity that was made to me at birth), I proposed to explain the experiences of who they are trans. All added motivated the formal request of my dismissal by a trans student from UPF to the Equality Unit and that he be included as a speaker in my place, something to which the organizers of the seminar, with good sense to me trial, they did not agree.
My intention was not to talk about the life experience of trans people, but about the institutional and legal repercussions of gender identity
Although I do not want to anticipate the content of what is to come in this book at this point, it is worth noting from now on that the complaint that my invitation is illegitimate because I am not trans has a paradoxical air because it clearly shows that, by less for some trans people, gender identity in my case can absolutely do without the way in which I identify myself: I am considered in conformity with my gender, I imagine, given my morphological aspect, my name, my expression or social presentation and the things that are presumed that I think. To paraphrase the popular saying, no matter how much "I dress in silk, Mr. cis I'll stay."
And the fact is that I also rebel, I have always done it, against a good part of what I am supposed to do, say or think given my hazardous biological identity. The same thing that from the time of the first feminist vindication women have done with all justice. On the other hand, my intention was not to talk about the life experience of trans people, but rather about the institutional and legal repercussions that gender identity entails, in particular if said identity consigned by mere self identification. For this it is obvious that you do not have to be trans, in the same way that, in Ophthalmology congresses, blind people do not speak about blindness caused by macular degeneration, but ophthalmologists.
I would have liked to share my philosophical concerns in the same atmosphere of serene academic reflection that presided over the presentations of all the speakers who preceded me, whom I listened with great interest and from whom I learned a good number of interesting things (academics who, in many cases , they were able to wield their deep disagreements with a good part of the claims of the LGTBI community and raise heterodox, controversial and disturbing theses without planning a shadow of transphobia some).
My book is an extension of what I wanted and could not express, the fruit of having reflected for a little over a year on this puzzle
Unfortunately it was not possible because at the time I was about to start my presentation (whose content was not known, since I, like the rest of the speakers, had not circulated not even a summary of it) a group of people, which included one of the speakers, a professor at the University of Barcelona who had spoken the day before, began distributing insulting flyers calling for my expulsion and immediately taking the stand with the pretense that, as genuine representatives of the trans community, they would be given a voice. The organizers agreed to listen to what seemed to be the leader of the protest, but then another person from the group took the floor in what was already consolidating as a side act.
In fact, those who had been attending the seminar were invited to leave the room to listen to those who can legitimately speak about the gender identity of trans people.
The protests of the organizers and those who wanted to listen to me rose in tone and their invitations to sit down and attend my presentation with respect and then to raise their criticism hit a wall of intolerance. At that moment (several minutes after the time I had to speak) the seminar had turned into a ridiculous auto-da-fe and my academic freedom (the possibility of speaking and arguing, if not in the Habermasians "ideal conditions of dialogue", yes at least in reasonable circumstances) had been truncated.
I book The labyrinth of gender (Alianza) is an extension of what I wanted and could not express at the time, the fruit of having reflected for a little over a year on a set of philosophical, political and legal puzzles to which the contemporary phenomenon of the gender identity.
*** Pablo de Lora is Professor of Philosophy of Law at the Autonomous University of Madrid. Just published The labyrinth of the genre. Sex, identity and feminism (Alliance), and this excerpt is its introduction.
Follow the topics that interest you
Reference-www.elespanol.com