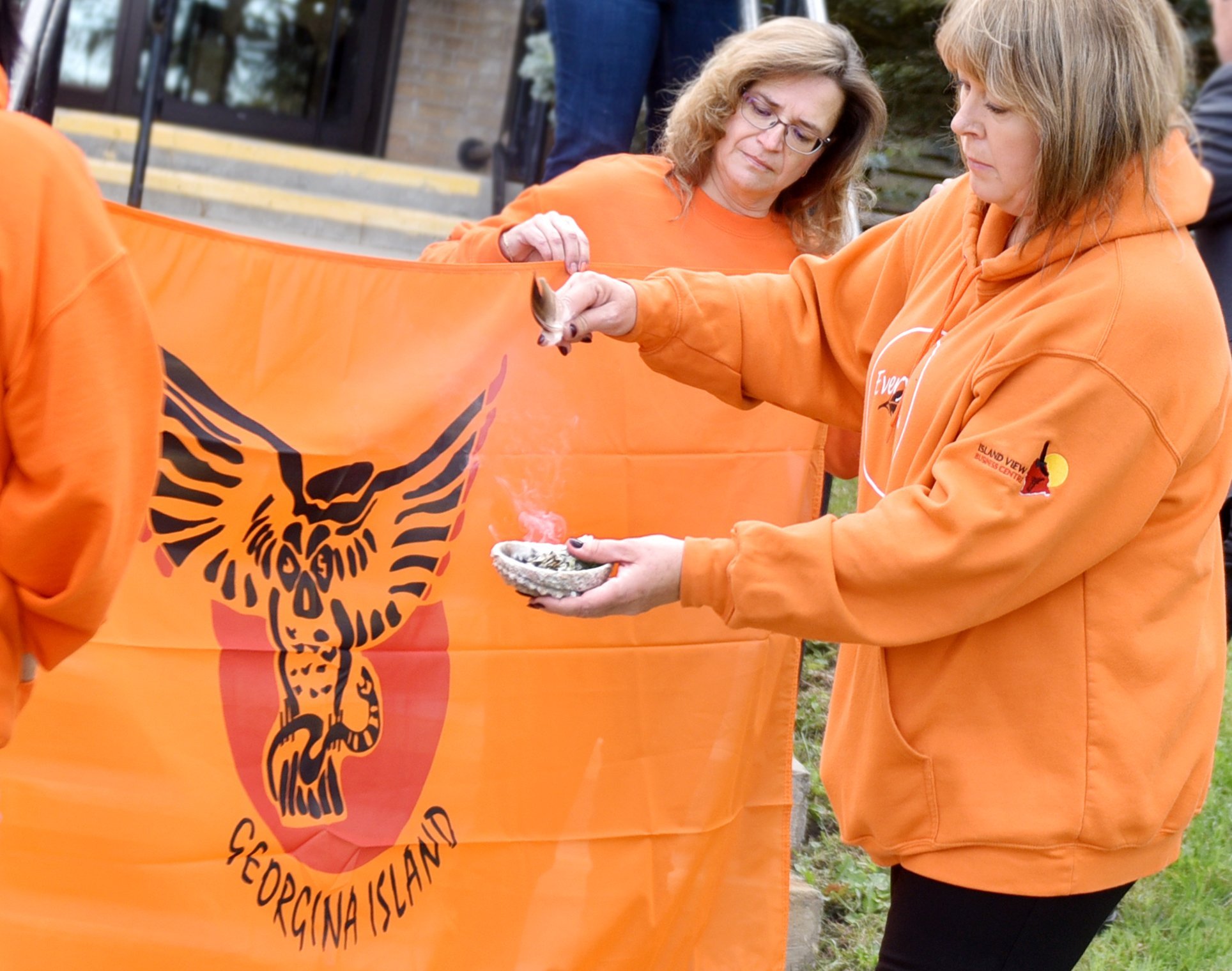 Months after Canada's first National Truth and Reconciliation Day, members of the Georgina Island First Nation are reflecting on the day as a "good starting point."
"Creating a federal legal holiday, not only for the purpose of recognition and awareness, but also education and understanding, is a good starting point," said Georgina Island First Nation Chief and Council of Chippewas. it's a statement.
Establishing a day to honor the lost and surviving children of residential schools, their families and communities was one of the calls to action outlined by the Truth and Reconciliation Commission.
September 30 is designated a federal legal holiday and is observed as a public holiday in British Columbia, Manitoba, Nova Scotia, Newfoundland and Labrador, and Prince Edward Island.
Many city employees and librarians, including Aurora, Georgina, Markham, Vaughan, and Whitchurch-Stouffville, were also granted a day off as part of their union agreements stipulating both provincial and federal legal holidays.
But that does not stand in the way of reconciliation, said the Chief and the Council.
"It creates an opportunity for schools, businesses and employers to offer classes, training and discussions on indigenous issues," they said. "This wouldn't happen if people only had one day off from work or school."
But truth and reconciliation are more than offering support on a specific day.
"There is still a lot of work to do," said the Chief and the Council.
"Our people have always believed that we could have a just and equitable existence as two nations. We hope that this will soon be a reality ".
The Chief and the Council point to education and as the next steps to take, from indigenous issues included in the education curriculum to mandatory training in indigenous awareness.
And it is the responsibility of all levels of government, along with the education system, to ensure that indigenous issues, "both past and present," are included in the curriculum, they added.
Along with education, there must be pressure on local governments to consult with indigenous communities regarding environmental impacts on shared lands and waters under the treaty, they added.
"This is vital for any progress in the reconciliation process," they said.
Earlier this year, the provincial government announced that it was establishing an expert advisory panel for the stalled Upper York Sewage Solutions project that would see more than 47 million liters of treated water pumped into Lake Simcoe daily.
"This panel will consult with key stakeholders and engage meaningfully with indigenous communities," said Parks and Environmental Conservation Minister Jeff Yurek at the time.
But there has been no "close consultation" on the project, Georgina Island First Nations environmental coordinator Brandon Stiles said at the time.
The path to reconciliation is not the same through the gangs.
Suzanne Smoke, indigenous cultural coordinator and member of the Alderville First Nation, said reconciliation is a very, very long road.
Mainland resident Georgina notes how the federal government is still fighting the lawsuits of residential school survivors in court and only recently announced a national action plan to end violence against indigenous women and girls. .
"Those are not attempts at reconciliation," Smoke said. "It will take a long-term commitment from all Canadians and for generations."
And there are certain 'duties' on the road to reconciliation, he added, where it is the responsibility of every Canadian to read the reports of the National Truth and Reconciliation Commissionand the Commission of Murdered and Disappeared Indigenous Women and Girls.
"Individually, if Canadians are so horrified by the great pits of dead and hidden children, the graves indicate a knowledge or a monument, which is not the case," then take these steps, he said.
Other immediate actions include lobbying political leaders for indigenous policies and clean water for First Nations, he added.
Georgina Island First Nation is currently under a long-term water advisory, one of more than 40 long-term advisories in more than 30 First Nations communities.
For more information visit:nctr.ca/records and mmiwg-ffada.ca.
---
STORY BEHIND THE STORY: Reporter Amanda Persico connected with Georgina Island First Nation Chippewas to reflect on the meaning of the first National Truth and Reconciliation Day.
Reference-www.thestar.com