There are many new movies this week and many are very good. But also take a look at a festival that is based on the Middle East and North Africa, MENA for short. It is showing 40 films from 15 countries, offering debates and a Sunday opening with music and snacks. Some films will be in the theater, at the Vancity Theater; all with transmission. For more information take a look https://viff.org
And stay here for this:
The Power of the Dog: 4 ½ stars
King Richard: 4
Ghostbusters: Beyond: 2 ½
Jagged: The Album That Shook the World: 3 ½
Tick, Tick … Boom: 3 ½
Don't say his name: 3
THE POWER OF THE DOGBenedict Cumberbatch is totally believable playing an American cowboy. He has the accent and the posture. He's a thug and a jerk on a Montana cattle ranch who doesn't use the weakest. He mocks his mild-mannered brother, played by Jesse Plemons, and humiliates his new wife (Kirsten Dunst). He is especially harsh on his teenage son (Kodi Smit-McPhee) whom he sees as unmanly. "Don't let your mom turn you into a sissy," he says. And who creates paper flowers in a world of men like that?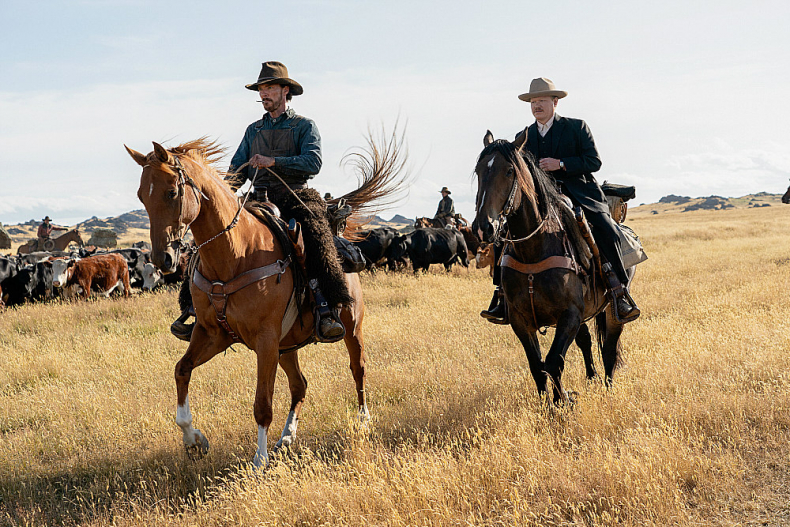 The definition of masculinity is front and center in this new Jane Campion film, her best since The Piano, which earned her the Best Director award in Venice. But is it a critical look at all masculinity or just a man's? You will have a lot to talk about later. Meanwhile, this is a very riveting western, in large part due to the excellent performances and in part due to the story of a Thomas Savage novel. Cumberbatch like Phil can castrate 1,500 head of cattle, I think I've heard, in one day. And he tries to quote his mentor and ideal man, the late Bronco Henry, as often as he can. But you get hints that more was happening between them than he says. He has a self-hatred somewhere inside. And is he getting closer to that teenager? The title is from Psalm 22, a cry for help. I have seen the movie described as fascinating and I totally agree. (VanCity Theater) 4 ½ of 5
KING RICARDO: Parents will get the most out of this sports movie. It is inspiring for them, for anyone wondering how and where to motivate a child and how difficult it is to strive for what they want. Richard Williams had a harder time than most. He lived in Compton, the tough Los Angeles neighborhood that is featured in rap movies and videos. He was sure that two of his daughters would be future tennis stars. "Unlikely" was one of the mildest disappointments he received, but as we know from the names of the daughters, Venus and Serena, he succeeded. Big moment.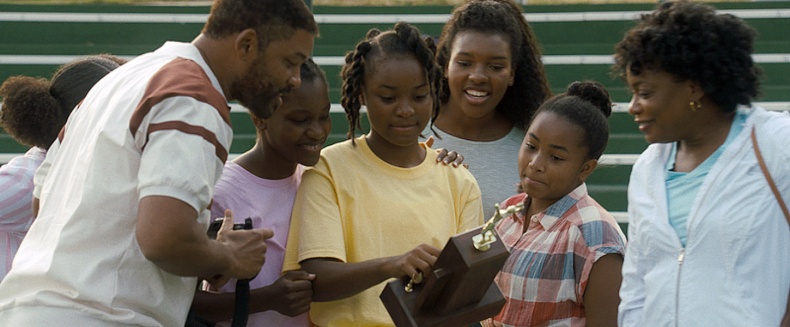 The movie shows how he did it. He was brash and persistent, with a never-accepting attitude, which Will Smith conveys perfectly. He walked into the white country clubs unannounced, was thankful that the members had "taken off their hoods" and pestered the coaches to take a look and coach the girls. And then he wasn't shy about interfering, even with Rick Macci (Jon Bernthal), the Florida coach who had coached Jennifer Capriatti. But his journey to the pros was too slow for Richard, and discussions about that make up a key part of the story. And it brings a tremendous performance from Aunjanue Ellis as his wife alarmed by her obsession. Meanwhile, we watch the girls mature. Saniyya Sidney as Venus and Demi Singleton as Serena gradually learn to speak for themselves. All of that and a particularly tense final tennis match make this a superior movie. (International Village, Marine Gateway and Suburban Theaters) 4 of 5
GHOST HUNTERS: AFTERLIFE: I spoke to a fan who has seen the 1984 original several times, and he also loved this new one. That confirmed my feeling that the creators worked overtime to attract fans like him. There are references, updates, cameos, and inside jokes (check the movie's marquee in the small town to see if there's a dark one) but they overwhelm the story that leaves a bit nonsensical. It's hard to believe that you can have this kind of life after death.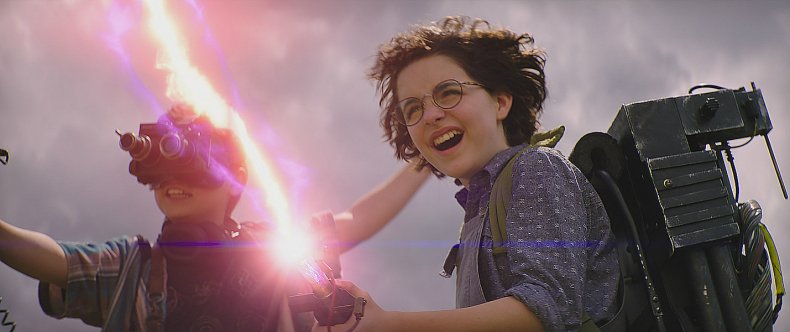 A mother and her two children (Carrie Coon with Finn Wolfhard and Mckenna Grace) arrive in a small town in Oklahoma to live in the house their father left them. It is run-down and the people of the city hardly see it and know it as "the land farmer." Well, it turns out he had a connection to the Ghostbusters unit back in New York and he still had his iconic truck. After some persuasion, it still works. But even more incredible is what he was doing there? I won't spoil it, but he was continuing the effort against the ghosts. So far? Paul Rudd and Carrie Coon stumble upon a large part and against an installation they find themselves acting and gesturing like ancient royalty. That and the great special effects and electrical sparks flying towards the end are fun to watch. But silly ingenuity is lacking and it's hard to commit to what's left. Jason Reitman, Ivan's son, directed. (Scotiabank, Marine Gateway and many suburban theaters) 2 ½ of 5
JAGGED: THE ALBUM THAT ROCKED THE WORLD: Alanis Morissette turned against the film, but I found it very informative both about her life and career and about the case that the director presents about its importance. Alison Klayman seems like a top-notch fan. Collect home movies, old photos, TV clips, and new interviews to tell your story: He grew up in Ottawa, won a talent search when he was young, signed and dropped by MCA Records, signed with Madonna's record company, and sold 33. million copies of it. First album. That's the twelfth best-selling ever.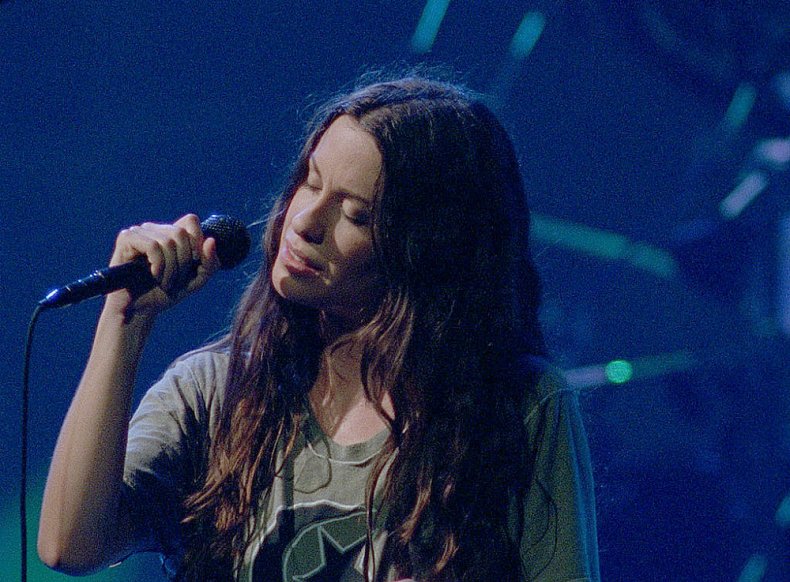 Klayman also makes their talking heads point out that with the brutal honesty of his lyrics he empowered young women … and made them want to be empowered. Morissette called the film "salacious," which is hard to accept. Maybe it's the stories you tell about sex as a teenager. It's most likely when he found out about his gang's sexual antics with groupies backstage and didn't condemn it. He almost apologized for not speaking. It is part of the details of the music business, the formation of the band and the tours that the movie explains very well. It's a good movie. (Stream in CRAVE) 3 ½ of 5
TICK, TICK … BOOM: What year is Lin-Manuel Miranda having. His hit on Broadway Hamilton, found even more audience on Disney +. His first musical, In the heights, turned into a movie and Disney movie Charm comes next week with songs he wrote. And here is his debut as a film director with a story about the struggle to create art, as well as a tribute to his inspiration, Jonathan Larson. It's a classic case of an artist not recognized until after he left.
Larson, played and sung by a former Spider-Man, Andrew Garfield, created the groundbreaking musical Rent, but died before he could see it performed on stage. Before that, he spent years working on his first musical, Pride, which I think he only played off-Broadway. The movie portrays him creating that show, wondering why his agent isn't calling, putting on a table reading presentation, and racing against the clock to finish it. Stephen Sondheim tells him that he needs one more song, but he has a composer's block. He says that it is the future of musical theater and that it is a brave show that is in the making, but is still far away. Meanwhile, he tries to stay true to his art (no, writing jingles), fears age is catching up (he's 30), and endures pressures from New York City. Your best friend now has a high-paying job and a large apartment, and your girlfriend may have to move. Miranda seems to understand all of this and conveys stress beautifully. (Netflix) 3 ½ of 5
DO NOT SAY YOUR NAME: A trend may be forming: Indigenous filmmakers are using the horror movie genre to tackle important issues. This is the third I've seen like this in the last year or two, so something is afoot. Unemployment, alcohol, drugs, loss of culture and more are cited or, as one character puts it, "they stole our language, our songs, our land." Horror stories can both complain and react. Certainly this one, shot in Alberta, does so effectively, but in an innovative way.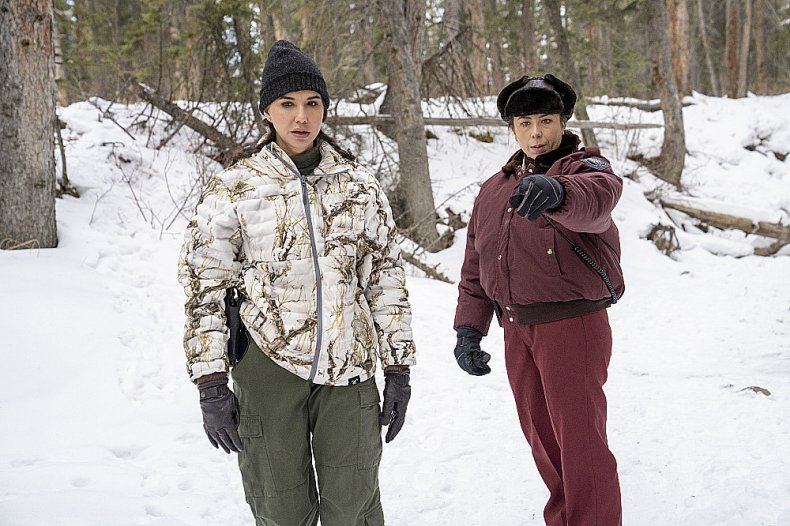 It begins with an environmental activist hit by a van one night. A park ranger (Sera-Lys McArthur) and a tribal police officer (Madison Walsh) work to solve the case. Then more deaths occur, sometimes horribly, of men connected to a company that plans to strip the mine of part of the reserve. It appears that the gang council sold a mining license without approval. The story is spread that the dead activist has come back to life, but as a starving creature named Wheetago and is getting revenge. "Mass hysteria," says another policeman. The movie, written and directed by Rueben Martell, says it's more real than that and it shows. The blood is light, but there is a lot of bright red blood against the snow. (Rent or buy on Apple TV) 3 of 5
Reference-www.nationalobserver.com
The Canadian News
Canada's largets news curation site with over 20+ agency partners