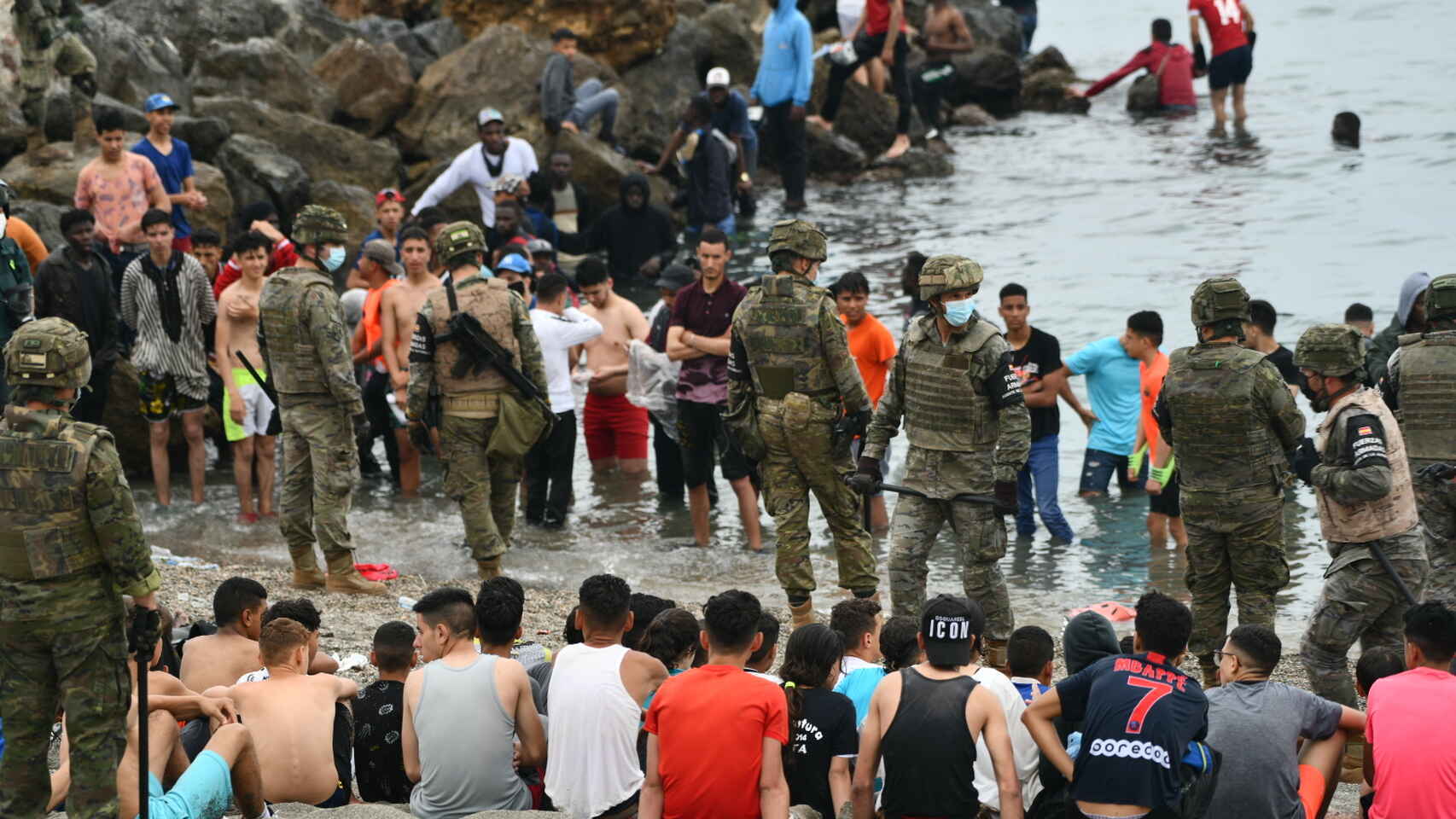 The police of Morocco He opened a judicial investigation on Wednesday to determine and arrest those responsible for the incitements spread this Tuesday on the internet that encouraged hundreds of young people to try to illegally access the Spanish city of Ceuta.
The General Directorate of National Security (DGSN) explained in a statement that it is investigating the rumors published on social networks and circulating through messaging applications stating that the Moroccan authorities "relaxed the border control measures" between Morocco and the autonomous city.
These hoaxes encouraged hundreds of people, an important part of them minors, to move from various locations to the Moroccan city of Castillejos, located three kilometers from the border and from where the jumps to Ceuta are usually undertaken.
However, the security forces prevented these people from approaching the border with the deployment of a major anti-riot device in Castillejos.
The worst migration crisis
The DGSN note adds that during the establishment of these security measures, some candidates for illegal immigration threw stones at the security forces and destroyed two private vehicles that were near the place of intervention.
During the riots, police patrols arrested five people allegedly involved in the commission of these events.
On the other hand, the security services established roadblocks and prohibited taxis from transporting people to Castillejos from Tetuán and other nearby towns, which allowed them to control the situation.
On May 18, Ceuta experienced its worst migration crisis when nearly 10,000 migrants, including many minors, entered the Spanish enclave irregularly amid Moroccan passivity and diplomatic tension between Rabat and Madrid.
Follow the topics that interest you
Reference-www.elespanol.com