More than 1.1 million taxpayers of the more than 3.2 million who were registered in the Tax Incorporation Regime (RIF) presented the corresponding notice to remain in said fiscal regime until the end of their acquired rights, reported the Tax Administration Service (SAT).
"The SAT thanks the taxpayers who are taxed in the RIF and met the deadline to submit their notice to continue in said regime until the end of their acquired rights, as well as those who decided to change to the new Simplified Trust Regime (Resico)" , detailed the agency through a statement.
January 31 was the deadline for natural and legal persons to submit an update notice of economic activities and obligations to the Treasury. In the case of those who did not present the notice, the SAT updated the economic activity of the taxpayer.
The agency, chaired by Raquel Buenrostro Sánchez, revealed that individual taxpayers who have chosen to continue in the RIF they can present their update notice to migrate to the residuethrough the website of the SATat any time of the year.
It should be remembered that the entry into force of the residue replaces the RIF, notwithstanding the natural persons, who before the entry of the new regime were taxed under the terms of the Tax Incorporation Regime must apply their accreditations, deductions, as well as request deductions of outstanding balances in their 2022 annual declaration. , this if they chose to migrate to Resico.
In parallel, the SAT revealed that 313,921 taxpayers automatically migrated to the Simplified Regime for Individualsby virtue of meeting all the requirements.
In addition, 1.8 million taxpayers who did not meet the requirements migrated to the Business and Professional Activity Regime, the SAT showed.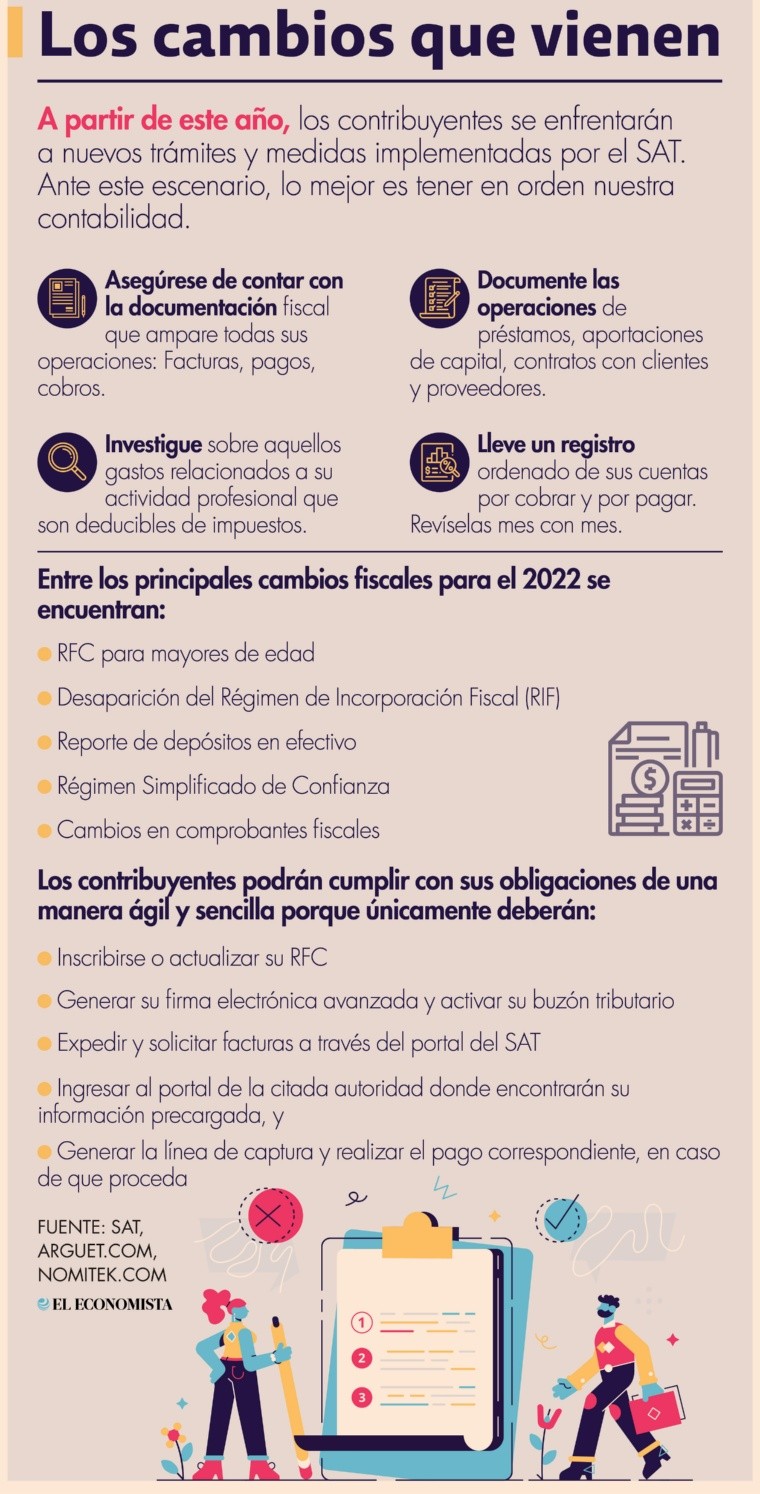 kg