The Health Secretary (Ssa) raised to 3 million 879,836 the number of accumulated cases of Covid-19 that have been confirmed in Mexico in the pandemic. The official death toll rose to 293,614, according to the daily technical report.
The update of the data means that when the information is cut off, the agency confirmed that there were 3,445 new infections in the country and 165 deaths.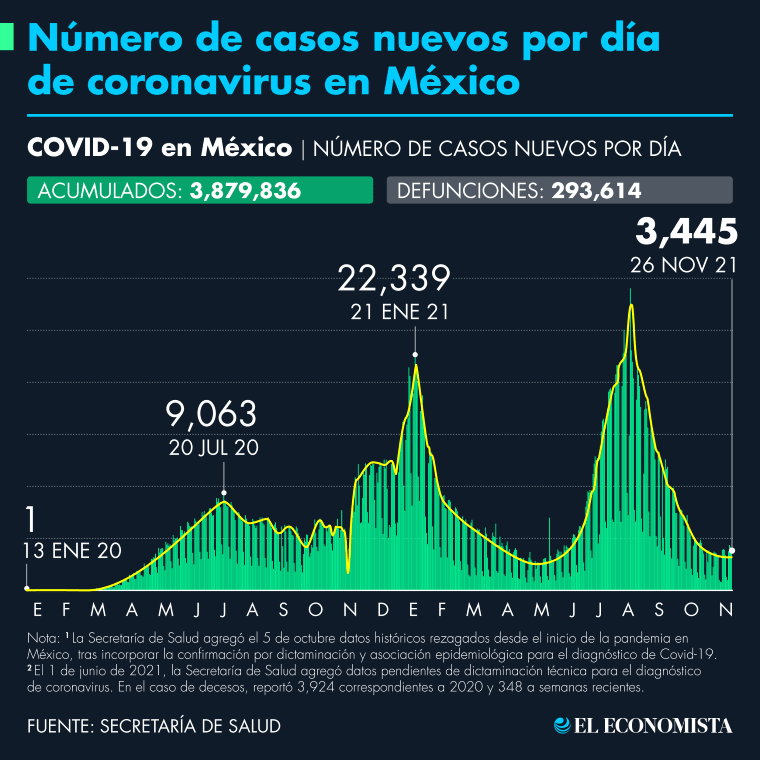 Regarding the number of active cases (those that presented symptoms in the most recent 14 days and are still contagious), the agency reported that there are 21,496. But the authority believes that there could be up to 22,834 active cases in the country.
The incidence rate is 16.7 per 100,000 inhabitants. The entities with the highest rates are Baja California, Sonora, Baja California Sur, Coahuila, Chihuahua, Mexico City, Guanajuato, Aguascalientes, Durango and Querétaro, in order.
Vaccination
Regarding the National Vaccination Strategy, the government reported to the information cut-off that in Mexico 131 million 829,840 doses of the biologicals available in the country have been applied, with a total of 64 million 502,180 complete schedules.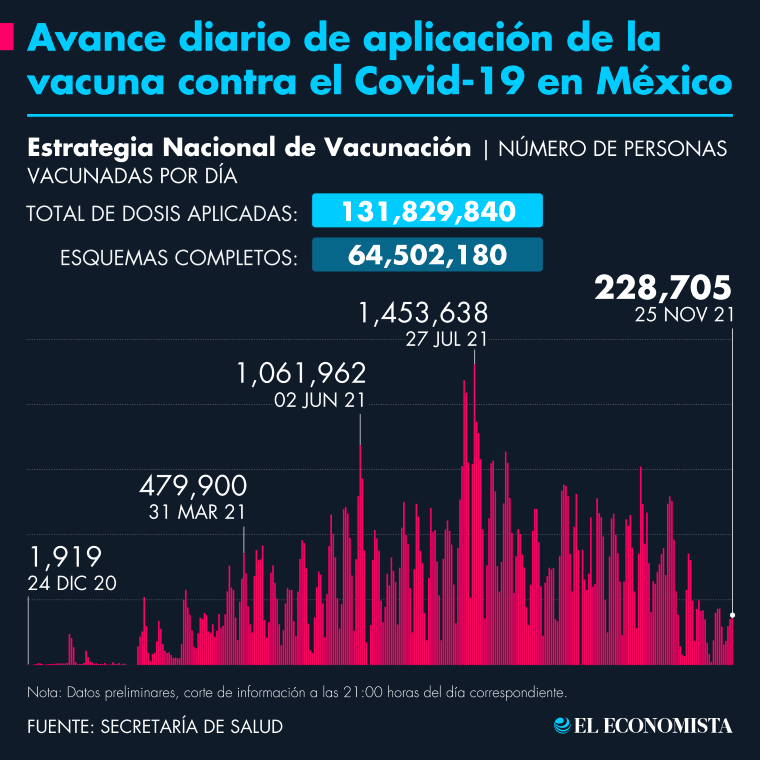 With information from the Ministry of Health


Reference-www.eleconomista.com.mx