The Health Secretary (Ssa) updated this Friday to 5 million 599,284 the official number of cases of Covid-19 that have been confirmed in our country so far in the pandemic. Deaths rose to 320,851, according to the technical report.
The new data implies that at the cut off of information, 7,413 new cases were registered, in addition to 244 deaths related to the virus. SARS-CoV-2.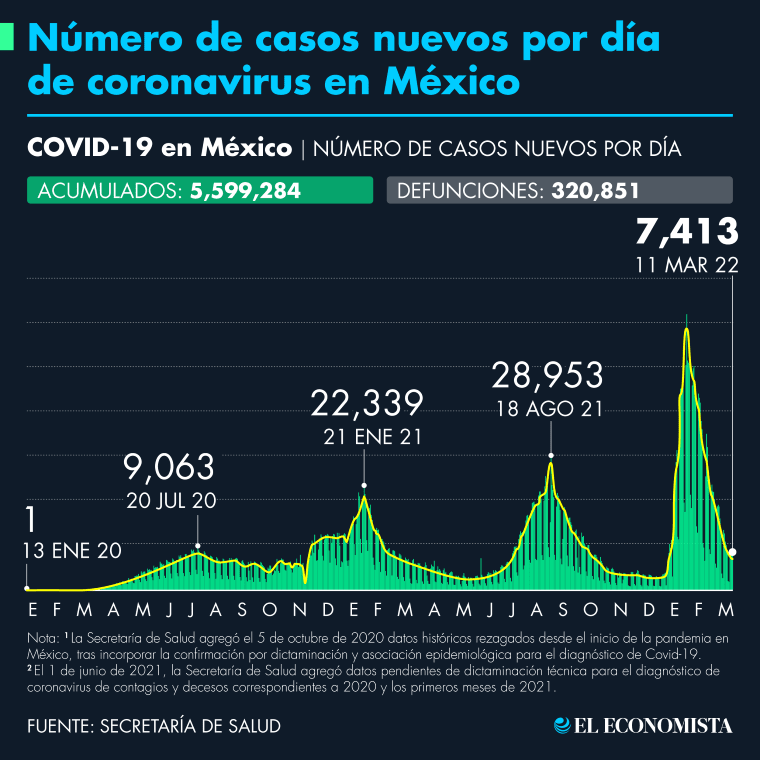 According to the agency, there are 21,828 active cases in Mexican territory (who presented their first symptoms within the most recent 14 days) and an incidence rate of 16.8 per 100,000 inhabitants.
The 10 states with the highest incidence rates are Baja California Sur, Mexico City (which leads the figures for accumulated cases), Aguascalientes, Tlaxcala, Colima, Veracruz, Querétaro, Puebla, Sinaloa and Hidalgo.
Vaccination
About the National Vaccination Strategy against Covid-19the government reported that as of today's cutoff, it has applied 185 million 478,361 doses of the available biologicals with a total of 79 million 229,879 complete schemes.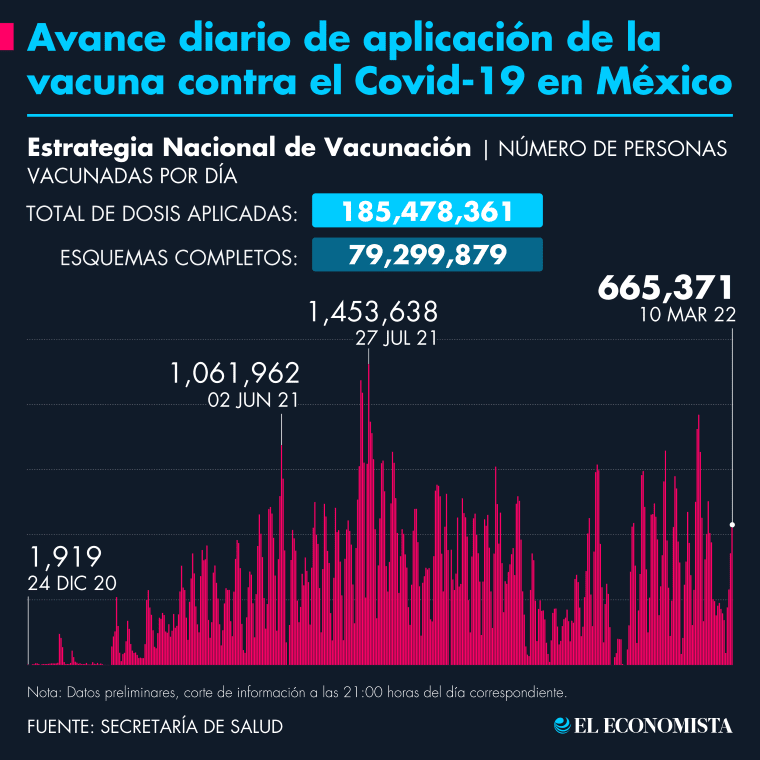 With information from the Ministry of Health