The Ministry of Health reported that the death toll from the coronavirus in Mexico rose to 321,806, after reporting 187 new deaths.
In the daily technical report on the progress of the covid-19 pandemic that began in the country at the end of February 2020, the federal agency detailed that 5,174 new confirmed cases were registered in the last 24 hours, for which the accumulated number of infections increased to 5 million 624,954 people infected in Mexico.
Health authorities estimate that there are 16,878 active cases nationwide, that is, people who have presented symptoms of the disease caused by the coronavirus SARS-CoV-2 in the last 14 days.
General beds for the care of patients with Covid-19 register an occupancy of 9%, while beds with ventilators have an occupancy of 6%, in both cases, one percentage point less than what was reported yesterday.
Vaccination against Covid-19 advances in Mexico
The federal government highlighted that since the vaccination plan against Covid-19 began, 187 million 650,994 doses have been supplied, after the cutoff of Wednesday, March 16, 470,422 vaccines were applied nationwide.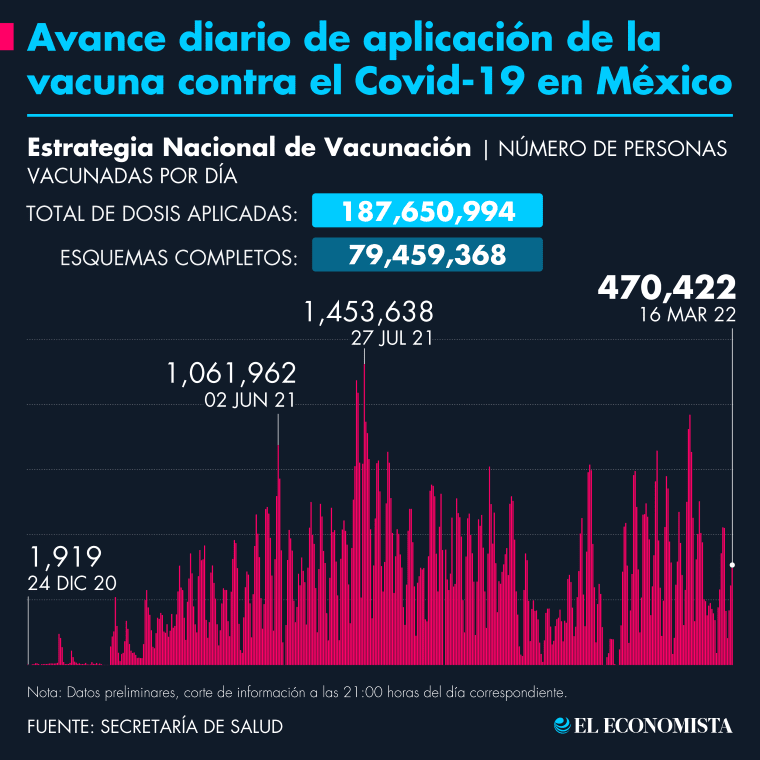 Of the 85 million 476,366 people vaccinated against the coronavirus in Mexico, 79 million 459,368 have a complete scheme, detailed the Ministry of Health.
kg
The Canadian News
Canada's largets news curation site with over 20+ agency partners