The Health Secretariat (Ssa) updated this Friday to 5 million 732,712 the official number of accumulated cases of Covid-19 that have been confirmed in the country in this pandemic. The death toll rose to 324,060, according to the technical report.
Compared to yesterday's records, of 5,731,635 and 324,033, respectively, the new data means 1,077 infections and 27 deaths.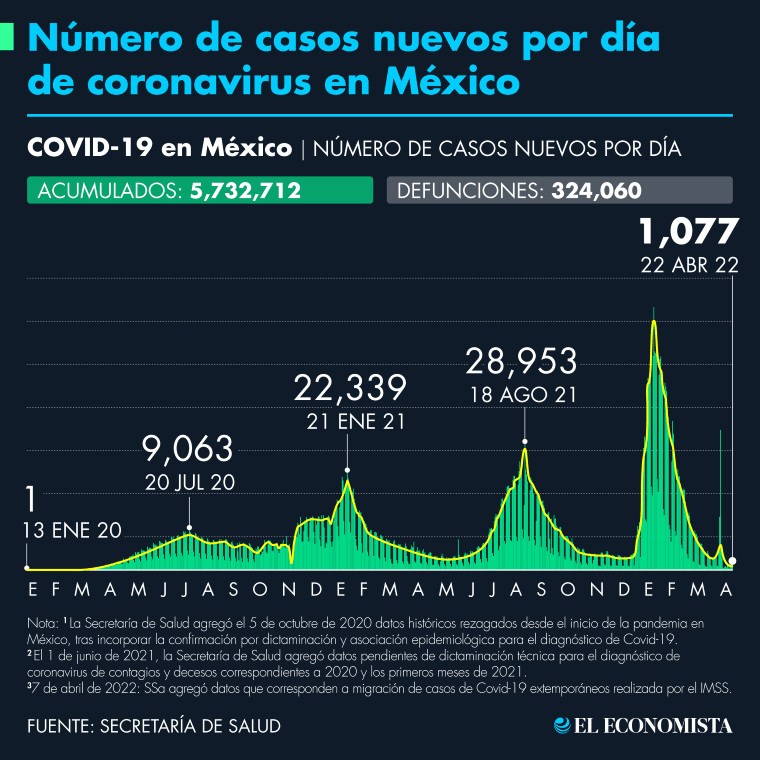 At the information cutoff, the federal agency has confirmed 4,273 active cases (which presented the first symptoms in the most recent 14 days) and an incidence rate of 3.3 among 100,000 inhabitants. 4,772 assets are estimated.
The 10 states with the highest incidence rates are: Mexico City (which leads the accumulated cases), Aguascalientes, Baja California Sur, Yucatán, Colima, Quintana Roo, Baja California, San Luis Potosí, Nayarit and Querétaro.
Vaccination
Regarding the progress of the National Vaccination Strategy, the federal government reported that as of today's cutoff, 197,496,797 doses of biologicals against Covid-19 have been applied in the country, with 85,767,339 complete schemes.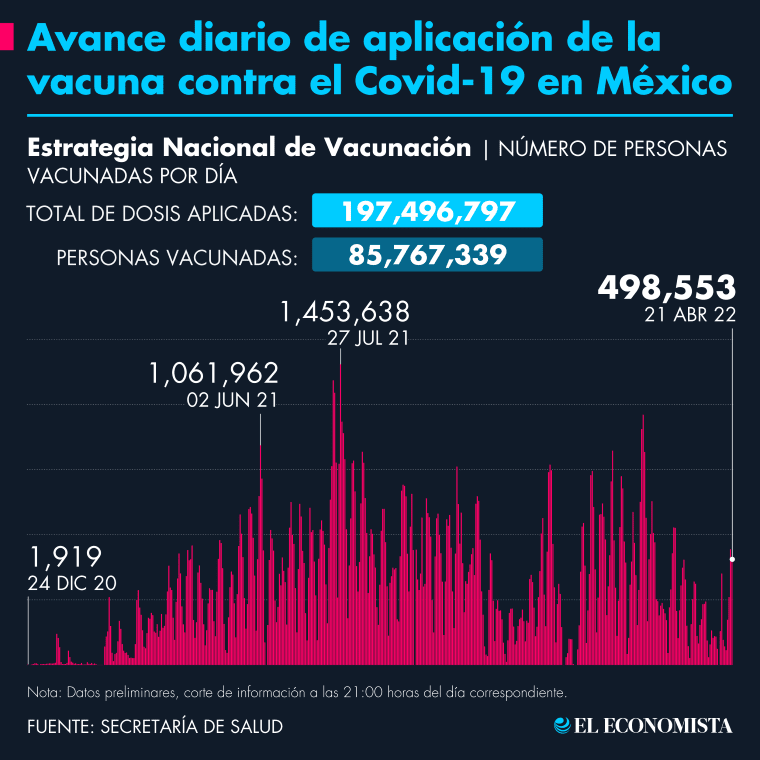 With information from the Ministry of Health