Montreal did not fare as well in The Economist's 2022 Global Livability Index. Yes, the city is still great, but how do we make it bigger?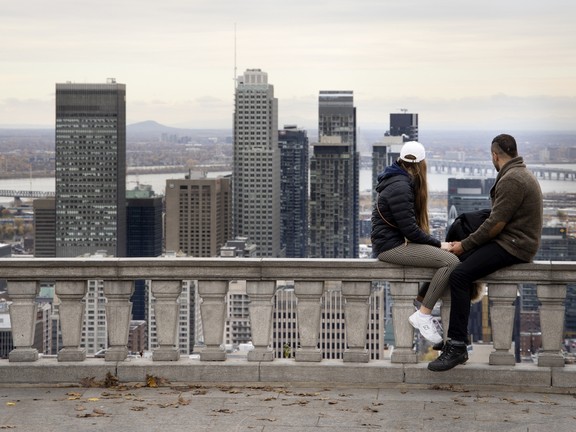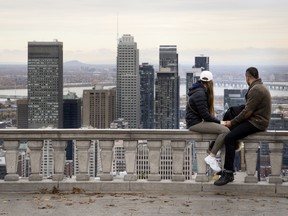 article content
Before becoming Canada's ambassador to the Organization for Economic Co-operation and Development (OECD), the late great Kimon Valaskakis had been a university professor. And before we became friends, I had been his student. His class reading list included Canada in the Nineties: Fusion or Rebirth, a book he had written. It was a riveting read and included a chapter titled Bronze Mania!, about how Canada too often settled for third place. I will never forget him, as I will always remember Kimon.
article content
The idea that as a country we're not just happy with bronze, but often celebrate it like it's gold, isn't all bad. In sports, for example, it seems only right that athletes who return home from the Olympics with bronze medals are hailed as if they were on top of the podium. This is mainly because at such a high level of competition, only tenths of a second or points separate the first place finishers from the second and third place finishers.
But outside of sports, should we settle?
Late last month, The Economist's research and analysis division published its annual Global Livability Index summary report. Based on the evaluation of factors in five categories (health care, environment, education, infrastructure and culture), the index ranked 173 cities. Toronto, Calgary and Vancouver were among the 10 most liveable cities in the world. As a Canadian, I was proud. As a Montrealer, I was crushed. And envious. Our city ranked 23rd.
article content
It would be easy to want to dismiss this index, but The Economist is too reputable an institution to ignore.
Rising gun crime, too many empty commercial spaces, endless construction and detours—and yet many roads in dire condition—have rendered much of the city unrecognizable. It is as if its beauty and unique atmosphere were not enough, as if everything I love about Montreal is not up to par with Vienna, Copenhagen, Zurich and Calgary, cities that occupy the top positions in The Economist ranking.
Montreal is still cool, of course. The city is attractive enough to attract international conferences, multinational venues and international competitions, even if we were to withdraw our bid for the 2026 FIFA World Cup in the absence of financial support from Quebec. And, along with many other big cities, Montreal enjoys a booming real estate market, despite a very recent timid slowdown.
article content
But how do we make the city bigger?
Every two years for a decade, the city of Montreal, through its customer experience office, has conducted surveys on the level of citizen satisfaction with municipal services such as snow removal, parking and garbage collection. It is an initiative to applaud.
Using the same methodology, and going beyond the existing format for occasional public consultations, perhaps we should be surveyed on visionary projects to promote public health, culture and education and address environmental and infrastructure issues.
It could be a way of uniting us to decide what's next, instead of dividing us when presented with fait accomplis.
As a city, we must want to be better, to do better. How can we get there? Missing? What does Vienna get that we don't? Regular polls could tell us.
article content
My thinking and wish on this matter probably stems from a yearning for less polarization. We need a common goal, something that unites us. Being the most liveable city in the world and doing whatever it takes to achieve it must be our common goal. Settling for bronze, or less, should no longer be acceptable.
A few weeks ago, a new multi-platform news organization was launched in Maryland, a brave move in today's media landscape. But what I already love about the Baltimore Banner is its motto: "When the city knows more, we become more." Let's use it as inspiration.
Martine St-Victor is the general manager of Edelman Montreal and a media commentator. Instagram Y Twitter: martinmontreal
Brownstein: More proof that Montreal is one of the best cities in the world

Montreal once again among the best cities in the world for students