Lawrence (Larry) Cooney has survived at least two attempts on his life.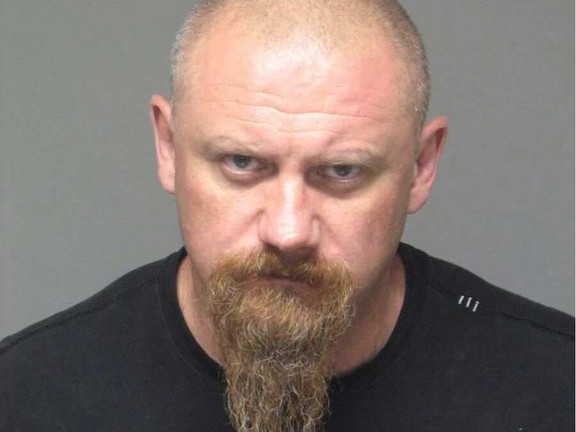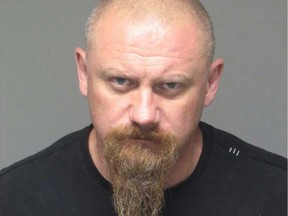 .
A man known to police in the past as an enforcer for the West End Gang is facing a drug trafficking charge in Montreal courthouse, as well as charges alleging he possessed a firearm when arrested.
.
Lawrence (Larry) Cooney, 53, of Verdun, was scheduled for a bond hearing Tuesday, but defense attorney Dominique Shoofey asked Quebec court judge Salvatore Mascia for a delay.
"Mr. Cooney has a past that I need to look into," Shoofey told Mascia as he said he hasn't decided whether to ask for a bond hearing. The judge has agreed to move Cooney's case to Sept. 1.
Cooney has been in custody since he was arrested by Montreal police on July 5 and charged the next day with possession of a drug with intent to traffic, possession of a restricted or prohibited firearm, and improper storage of a firearm. fire.
He was also charged with possession of a firearm when prohibited from doing so. In 2011, a judge issued an order barring Cooney from owning a firearm for the rest of his life. The order was part of a sentence received after Cooney pleaded guilty to six counts of assault.
.
Cooney's criminal past includes a three-year prison sentence in 2013 after he pleaded guilty to racketeering and assault with bodily harm. On April 12, 2012, a compulsive gambler was called to a bar in LaSalle, known at the time to be a West End gang hangout, to discuss a $20,000 poker debt he owed another man. When he arrived, he was ushered into the kitchen, where Cooney and two other men beat and kicked and punched him.
Cooney used a wooden meat tenderizer to deliver heavy blows to the man's back, breaking three of his ribs. He also threatened to pour boiling oil on the victim.
During the 1990s, Cooney was a bouncer at Do Drop In, a bar in Pointe-St-Charles that police believed was controlled by the West End Gang. On the walls of the bar hung photos of men who had become informants for the West End gang.
.
In 2006, the Regie des Alcools revoked the bar's liquor license, in part because Montreal police believed Cooney was involved in a violent conflict to control the drug trade in Pointe-St-Charles. Police requested that the bar be closed after someone tried to kill Cooney on April 1, 2005, near Do Drop In. Cooney was injured and Alexandre Desmarais, another person who frequented the bar, was killed.
Another attempt on Cooney's life was made during June 2003 in Châteauguay.
Gangs of Montreal, Episode 3: The West End Gang and the heist of the century

Alleged West End Gang Leader Not Interested in Returning to Quebec