One of Haan Palcu-Chang's best food memories is the apple pie that sneaks off the top of his grandmother's refrigerator as a child. That sweet and sour delicacy, known as Apple pie and loved by Romanian children everywhere, it would later be the first Romanian dish that he tried to cook alone. He thought, "This must be in the family forever."
Palcu-Chang, a Toronto-based Chinese-Romanian chef and chef de cuisine at Favorites Thai BBQ, is known for his clever side projects, including Safta's Falafel pop-up. Now, with his aging grandparents, Palcu-Chang is reconnecting with his Romanian identity by bringing the country's culinary treasures to the GTA.
His new endeavor, a popup called Romanian cuisine from Mamaliga, opened as an exclusive pickup spot in Ossington earlier this year, as one of the city's first restaurants dedicated exclusively to Romanian cuisine. Previous menus have featured dishes such as cabbage (cabbage rolls stuffed with meat and herbs), meat salad (a colorful julienned vegetable salad with mayonnaise dressing, which Haan makes with chicken instead of the meat of the same name) and tripe soup (decadent tripe soup, usually served with sour cream).
Situated in the Balkan region and flanked by the Black Sea, Romania is a small country about a quarter the size of Ontario. Around 100,000 Romanians live in the province, yet for years Romanian food places in Toronto have ranged from rare to nil. Romanians are scattered around the city, rather than concentrating in a distinct neighborhood where a food scene could thrive. (By contrast, other Eastern Europeans have grouped into communities, such as the Poles in Roncy or the Hungarians in St. Clair West.)
Although Romanians are proud of their culture, Palcu-Chang explains, "they didn't really have a platform to show what that was like in terms of food." Those who want to give it a try may get lucky at the European delis outside of Toronto. But for downtown dwellers who weren't up for the hike, the only way to eat Romanian food, aside from looking for similar dishes in places that serve other Eastern European cuisine, was to convince a Romanian to cook it.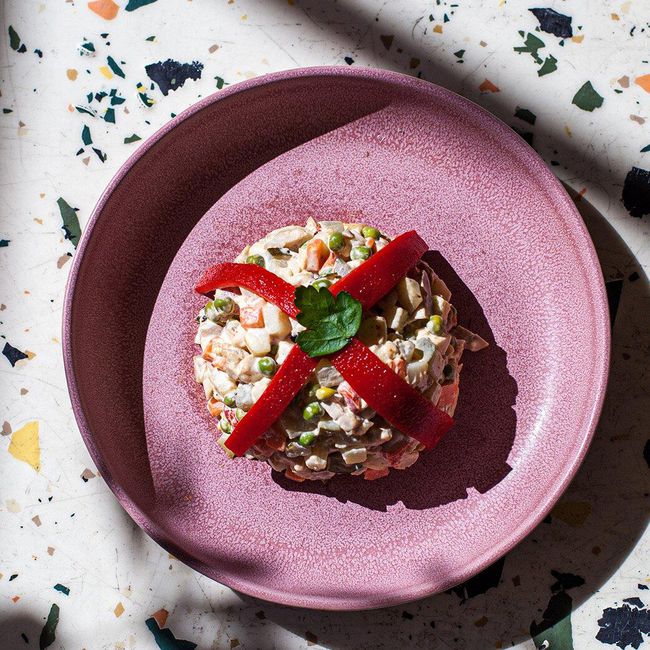 Enter Mamaliga. After opening day, Palcu-Chang quickly gained traction with a loyal base of Romanians, including older adults who crave a home cooked meal but are short on time (the kitchen is big on slow cooker), and younger hipsters miss. to his parents from out of town dining. For Easter, the most important holiday on the Romanian calendar, Mamaliga went all out with a multi-course feast, with everything to do with lamb, eggplant salad (aubergine cream similar to baba ghanoush), and feeding for dessert (sweetbreads with a soft cheese filling).
Since most Torontons know little about Romanian cuisine, Palcu-Chang was initially concerned that Mamaliga was not as marketable as his other companies. "It's not necessarily 'sexy' food," he admits, but "it's comforting and delicious, and you want it on a cold day."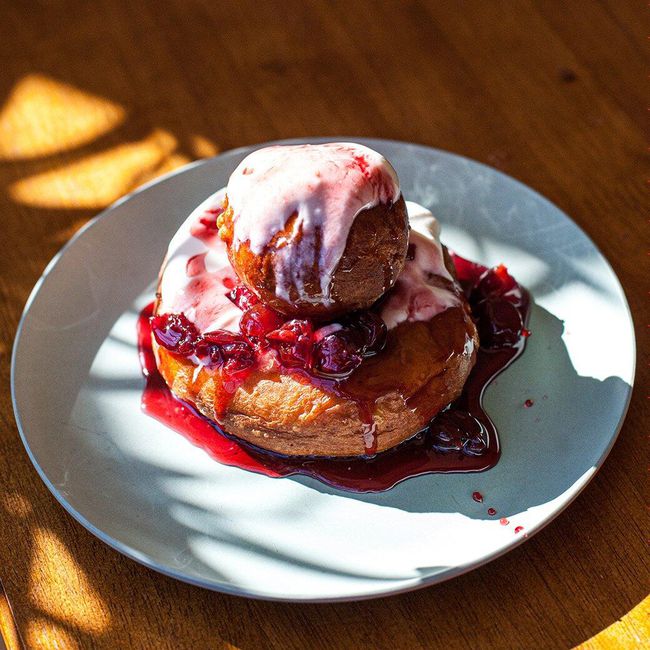 In its effort to make its menu accessible to everyone, Palcu-Chang has caught the attention of foodies looking to try something new. There are gems that you cannot get anywhere else, such as its homemade. cherry brandy, An intoxicatingly sweet and sour cherry snack that takes months to perfect (don't bother looking for something comparable on the LCBO).
By modifying recipes handed down from generation to generation, Palcu-Chang has created even daring dishes like Lamb tripe – Haggis served on slabs, "really old school, with the whole inside of the lamb" – looks deliciously downloadable on Instagram.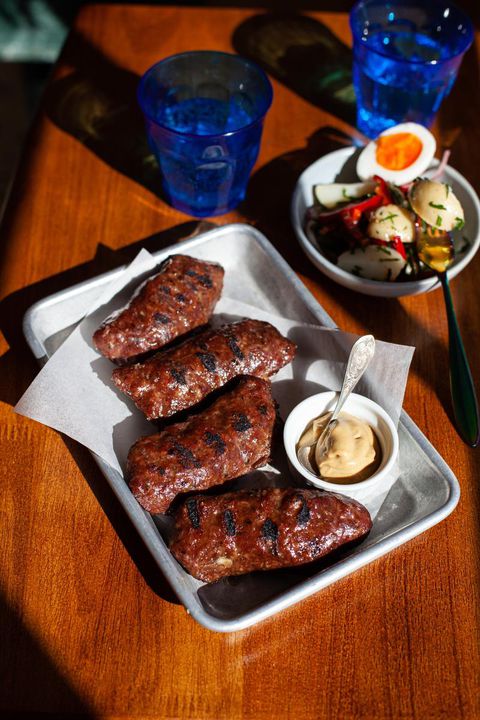 Their efforts are paying off: Mamaliga's recent pop-up in Prince Edward County, featuring the summer classic small with beer (small mixed meat sausages fresh off the grill, washed down with a cold beer), it was an incredible success. "People were losing it. Nothing beats the little. "
Though other projects have kept him busy, Palcu-Chang hopes to eventually lock in Mamaliga as a one-stop shop for Romanian pantry staples and pop-up events. You are also looking for a space to eat, so that Romanian customers can eat like at home ("Como en casa") while showing your favorite dishes to your friends.
"There is an element of nostalgia," says Palcu-Chang, recounting her love of food. "But I also think it's really good cuisine." And surely one that is worth sharing. Enjoy your meal!


Reference-www.thestar.com
The Canadian News
Canada's largets news curation site with over 20+ agency partners