Luis Esteban Valdivieso (Granada, 2004) is the winner of the Youth European Entrepreneurship Award thanks to your project Plasvisor, the TripAdvisor of packaging. Quick, categorical and informed, he reminds us that we must pay more attention to what we consume.
Have you always had the habit of recycling in your family?
Yes we recycled [sonríe], but not as much as now. I remember that my mother might throw the odd plastic into the other waste container. When you research what it really involves, you realize how necessary recycling is.
We must not leave it out of laziness, it is a very important part when it comes to changing our environmental impact. Now we are very strict.
How is your day?
I live in a supernormal house in Granada. I go to high school in the morning, every day I go for a walk, and on weekends I do sports with friends, for fun. I got to be on a soccer team, but it wasn't my thing. I like to watch series and play video games.
Is there a recycling video game?
The truth is, no. I've thought about it sometime, we should have it.
How did you come up with the idea for Plasvisor?
I was a totally normal day at school. The teacher came and told us that there was a project EduCaixa to present ideas. We were at recess eating and realized that there really was a heap of plastic containers and waste that filled the bins.
Any food was individually packaged so we thought we had to do something about it. We came up with it and we got on with it.
How long ago was that?
This will be two and a half years ago. I was fourteen years old.
Many studies say that, in a few years, plastic will be in food and it will affect our health
What is Plasvisor's goal, and how does it relate to SDG 12 (sustainable consumption and production)?
Our goal is to create awareness in people. Let them realize that what they are buying – whether it is cheaper or more expensive – really hurts the environment. They have to change their shopping habits to save the planet. The environmental impact today is a very serious problem, and it must be solved.
What does your initiative consist of?
We are a group of six people, three boys and three girls. It is basically made up of three elements. A app, which uses a scanner with the products and measures their level of sustainability.
Then, a web page where you can see all the information on the packaging, its damage to the environment, etc. And also, the one to five sheet label, which is pasted on the packaging and helps you choose if you want a more sustainable product.
With this idea you have won several awards.
The first step was to participate in the Barcelona Entrepreneurship Challenge. There we exhibited and it was a first approach to the whole world of young entrepreneurs. We didn't win anything, but it was an experience that we really enjoyed.
Then we went to La Incubadora, where we developed our project and put it to the test a little more. By implanting it in the real world, we won a prize, a trip that we have not done yet for covid-19. At the last Youth Entrepreneurship Award we presented our idea in English and won [sonríe].
Today what is most needed is creativity and my generation can contribute a lot
Why do you think what you do has had such an impact?
Honestly, I see that it is something that no one has thought of. It is a app that covers all the containers and types of plastics. It is a current problem that affects everyone every day, and in a few years it will really be what worries us the most, although it should be now, but … anyway.
So do you think it will be our main problem?
There are many studies that say that, in a few years, plastic will be in food and it will affect our health. And I wonder: will we only do something when we see that we are dying or that the problem is really affecting us?
Did your teacher help you learn to speak in public?
Look, we've done thousands and thousands of trials. He has always corrected our fillers, helped us to speak clearly and deal with our nerves. I confess that at first a miserable exhibition at school scared me very much, although sometimes it still does.
The nerves are always there, but you have to have confidence in yourself. Nothing bad is going to happen, and if it does, it has.
What general information sources do you have?
I watch Netflix, I listen to my playlist on Spotify and read books on the iPad or on paper. On Twitch I follow several people who play and talk about any topic, such as politics. I also watch Reddit, which is great because you can see news on different topics. The last thing I have read is the biography of Steve Jobs.
Working hard does not mean breaking your back at all hours, sometimes it is putting yourself in a while every day
What people do you admire?
To my teacher María, who helped us with the project from the beginning, from looking for scientifically based information to presenting in front of hundreds of people. Also to my mother who raised me.
I'm a huge fan of Steve Jobs because I like how he conveyed ideas for his products to people. And how did he manage to convey the feelings behind the products.
And about your generation, what do you think?
I would tell them to work, which is the basis of everything. That doesn't mean breaking your back every day at all hours, but putting on a bit every day.
If at school they find out about a program that can help them develop as people, take it. Because even though they prefer to watch Twitch in the evenings instead of work, then you rejoice.
Any preconceptions about Gen Z?
Although we know how to use mobile phones, tablets and computers, those of my age still have a creative spirit and we can achieve what we set out to do. Really today what is most needed is creativity and my generation can contribute a lot because we are facing problems that have not been seen before.
There's a heap of things that have already been invented, but we do not think of other methods to get them and other ways to get to them. Creativity is going to make a difference.
How do you see your future?
I would like to study computer engineering or software, I am between those two.
With the aim of making this project grow?
And others to come.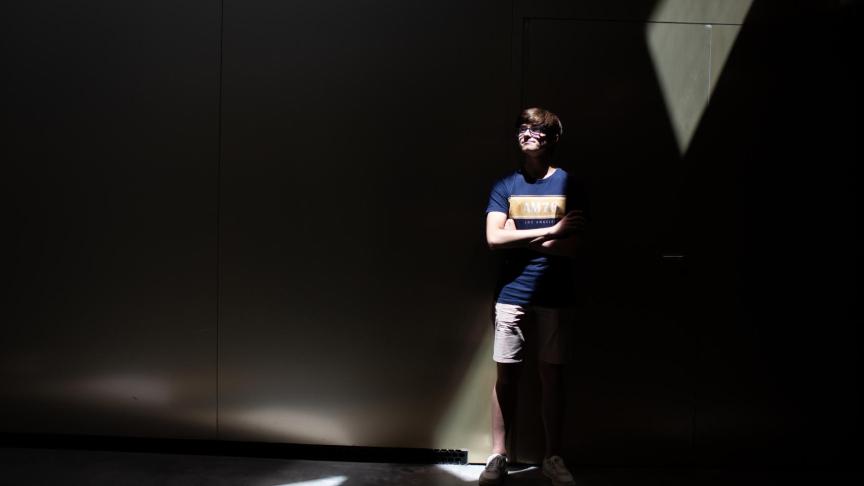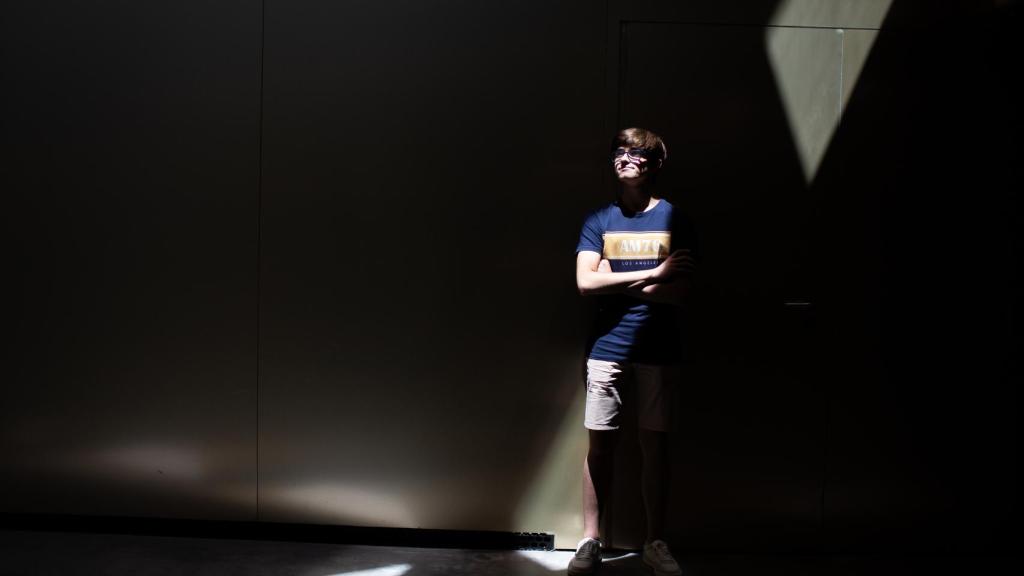 In the cover photo, Luis Esteban Valdivieso holds the poster with SDG number 12 on responsible production and consumption. He says that he could define his own biography through four buildings, one of which would be the Alhambra. However, he prefers to express it through four songs that are important to him: Human, de The Killers; Don't Stop Me Now and Friends Will Be Friends, the Queen; and Patience, de The Lumineers.
Follow the topics that interest you
Reference-www.elespanol.com