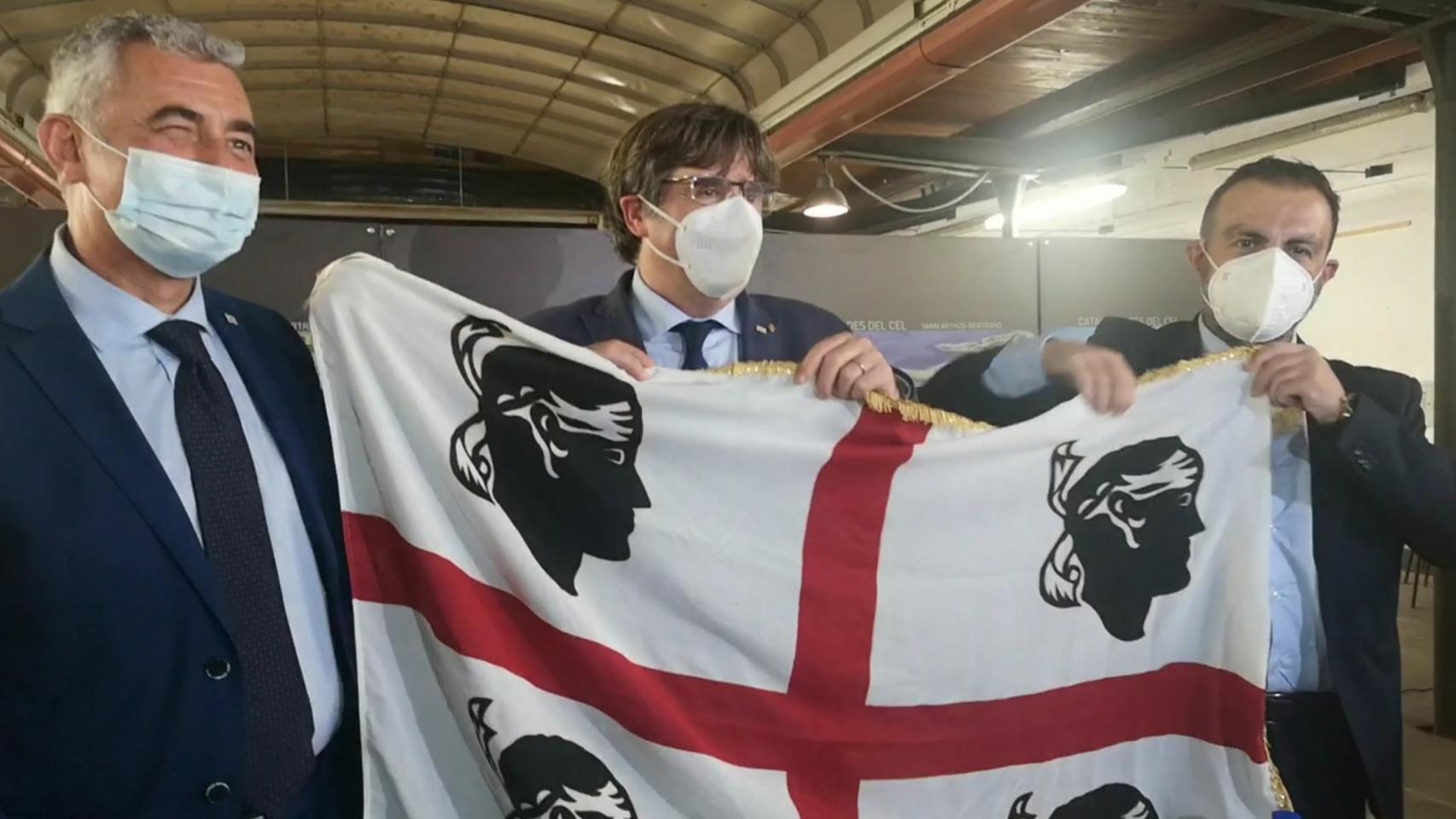 The ex-president of the Catalan Generalitat Carles Puigdemont has been rebuked this Monday morning as he passed through the Brussels airport. Among the cries uttered against the independence leader: "To jail!", "The Catalan countries do not exist" and several cheers to Spain.
The former head of the Government, who resumes his agenda as MEP After his arrest and subsequent release by the Justice of Sardinia, he confirmed the facts through his message on the social network Twitter.
"Upon arriving in Brussels, a group of Spaniards began to shout like madmen, surely a little angry at the ridicule that their country makes them do," the politician wrote. "Just the opposite of the Spanish couple who sat next to me on the Alghero flight in Rome. They wished me good luck," he added.
Arriving in Brussels, a group of Spaniards have begun to shout like energumens, probably a little angry at the ridiculousness that makes them their country. Just the opposite of the Spanish couple who sat next to me on the flight from Alghero to Rome. They wished me good luck.

– Carles Puigdemont (@KRLS) September 27, 2021
Puigdemont continues, therefore, reiterating the main message sent by his followers after his arrest last Thursday night on the Italian island and his subsequent release the following morning: that of the "ridiculous" of the Spanish Justice.
His first message, once he left the Sardinian prison where he remained after being arrested, was similar: "Spain never misses the opportunity to make a fool of itself."
Put in Liberty
Before his release by the Justice of Sardinia, the investigating judge in the case of the process, Pablo Llarena, last Friday sent an official letter to the representative of Spain in Eurojust (the European agency for criminal judicial cooperation) so that he could send the Sassari Court of Appeal (Italy) the euro arrest and surrender order issued against Puigdemont.
The order was issued on October 14, 2019 against the former independence leader, after the trial in the Spanish Supreme Court of the promoters of the independence process.
The instructor of the process He stated in his official letter that "the judicial procedure from which the Euroorder derives is active and pending the capture of the defendants in a situation of rebellion." A few hours later, Italian Justice released the independence leader, without limitation of movement and with the obligation to testify again before the judge on October 4, for a hearing that will analyze whether or not it is delivered to the Spanish Justice.
As EL ESPAÑOL anticipated, hours before, on Thursday night, the Italian police authorities had detained the former president of the Catalan Government at the Sardinian airport, a fugitive since autumn 2017, after the illegal referendum on independence.
Follow the topics that interest you


Reference-www.elespanol.com