No Canadian has won the event, which is being held at the Jarry Tennis Center this year, since 1958, when Quebecer Bob Bédard clinched the title.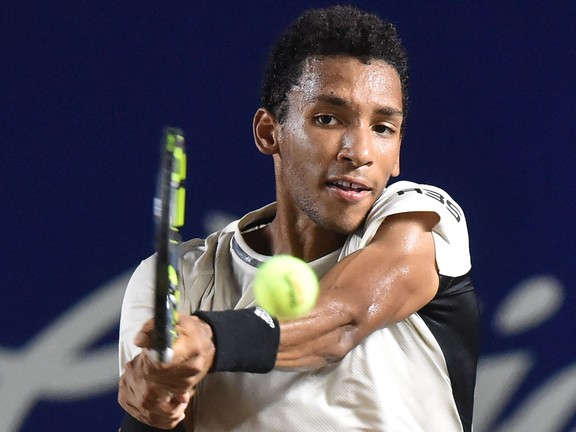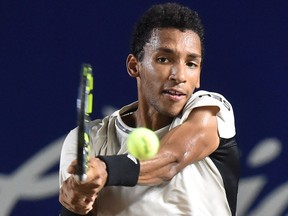 .
Is this the year a Canadian man breaks through to win the Canadian Open men's tennis championship?
.
It has never been done in the open era. You have to go back to 1958, when Quebecois Bob Bédard defeated American Whitney Reed to win the second oldest tennis tournament in the world for the third time.
Canada's best hope for a local winner at this year's National Bank Open is Montreal's Felix Auger-Aliassime, who will be the sixth seed, rising after the retirements of Novak Djokovic and Rafael Nadal. He has been the most consistent Canadian on tour this year, winning his first ATP title in Rotterdam in February and cementing his place in the top 10.
But Auger-Aliassime, who will celebrate her 22nd birthday on Sunday, has never played well in Canada's exhibition event. His best performance in four appearances was here in 2019 when he beat fellow Canadians Vasek Pospisil and Milos Raonic before losing to Russian Karen Khachanov in the round of 16.
.
Auger-Aliassime has a first-round bye and likely won't make his first Center Court appearance until Wednesday. That will give him time to reset his internal clock after playing this week in Los Cabos, on the west coast of Mexico. He had a semifinal against Cameron Norrie on Friday night.
The Montreal draw went well for Auger-Aliassime. If the form holds, he will meet Norrie again in the third round and has a 4-0 career record against the British player. He is projected to face fourth seed Casper Ruud of Norway in the quarterfinals. Auger-Aliassime and Ruud have split their two previous meetings.
The draw was not kind to the other three Canadians in the 56-man main draw.
Denis Shapovalov has the talent to challenge for the title, but his game has been a disaster since reaching the semi-finals in Rome in May. His first-round loss to American JJ Wolf in Washington this week left him with one win in his last eight matches and he has dropped to No. 22 in the standings. He faces a tough test in the first round when he meets Alex De Minaur. The Australian is ranked just ahead of Shapovalov in 21st place and holds a 2-0 lead over the Canadian.
.
Alexis Galarneau de Laval will face sixteenth seed Grigor Dimitrov of Bulgaria, while fellow wild card Vasek Pospisil will face Tommy Paul of the USA. The winner of that match will play second seed Carlos Alcaraz, the 19-year-old Spanish phenom. . who received a warm welcome when he was featured in the draw.
Nadal, who won the first of his five Canadian Open titles as a 19-year-old, withdrew early Friday due to an abdominal injury that forced him to sit out his Wimbledon semi-final against Nick Kyrgios.
"(Nadal) will be missed, but he has won enough titles," third-seeded Stefanos Tsitsipas said with a smile. "This gives another person an opportunity."
Kyrgios, who entered the main draw because Djokovic, who is averse to vaccines, cannot enter Canada, has a winnable first-round match against Argentina's Sebastian Baez, but the winner faces top seed Daniil Medvedev. .
.
Qualifying matches begin on Saturday at 10 am and continue on Sunday. The IGA Family Weekend offers fans free admission to the grounds on a first-come, first-served basis. In addition to tennis, there will be a ball hockey game at 4 pm on Saturday, pitting tennis players against an NHL lineup that will include the Canadiens' Jonathan Drouin and Nick Suzuki. Jonathan Huberdeau, who just signed a rich contract extension after being traded to the Calgary Flames, will also play.
Rafael Nadal withdraws from the National Bank Open due to abdominal injury

Auger-Aliassime wins in straight sets to advance to Los Cabos Open semifinals