If the electricity self-supply contracts are canceled, the industry in Mexico will pay an energy surcharge of up to 42%, which will be a "tremendous blow" to the country's competitiveness, warned Víctor Ramírez, spokesperson for the Mexico Climate and Energy Platform (PMCE).
Ramírez warned that if Mexico does not comply with its international obligations, it will unilaterally become a creditor to receive sanctions, such as the imposition of tariffs, which will raise Mexican products 15 percent.
By participating in the Open Dialogue Forum on Electricity Reform and its implications for well-being, organized by the Coparmex, the spokesperson for the Mexico Climate and Energy Platform assured: "There is no way with the current energy policy and even less with the electricity reform that could be fulfilled with international agreements and steps would be taken backwards."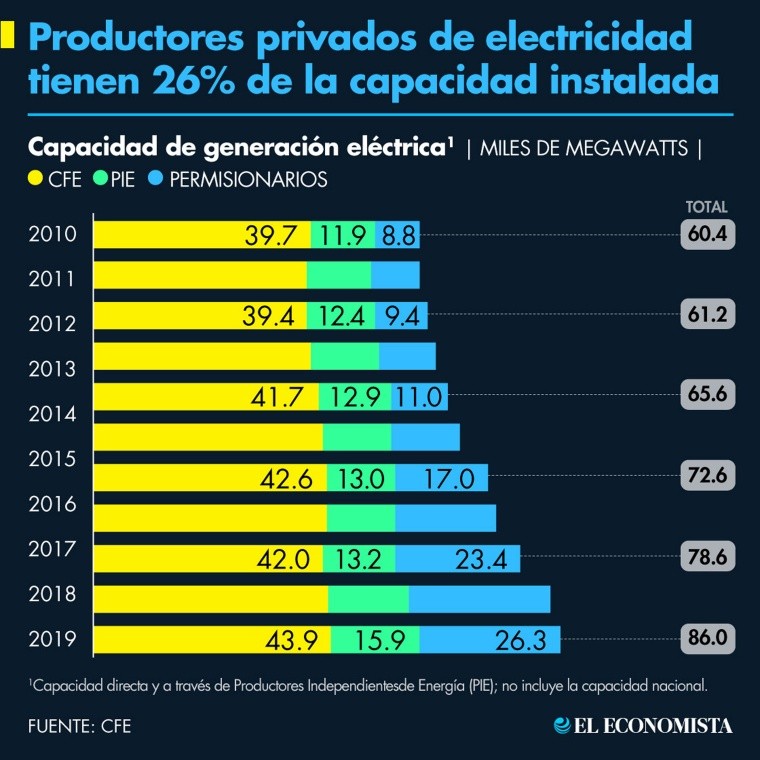 For this reason, he referred that canceling the self-supply permits, "the private initiative, large companies, all self-supply users, would have an energy cost increase of between 15 and 30% of withdrawal, but also the CFE (Federal Commission of Electricity) would have to make use of plants that it already has in retirement, or that are not dispatched, it would have to use them, which means on average another 17% of extra generation capacity, according to accounts, the average increase in energy cost for large industry, on average the cost of generation would be around 42%, which would be a tremendous blow ".
In his speech, Gustavo Alanís, president of the Mexican Center for Environmental Law (CEMDA), accused that behind the electricity reform of President Andrés Manuel López Obrador is "to privilege fuel oil and coal, against our constitutional right to health and a healthy environment, and with this it has implications with pollution and emitting more greenhouse gas that causes climate change, and renewable energies remain as non-priority ".

kg


Reference-www.eleconomista.com.mx