Team Canada trade mission to India off and tensions rise between Ottawa and New Delhi
Get the latest from Brian Lilley straight to your inbox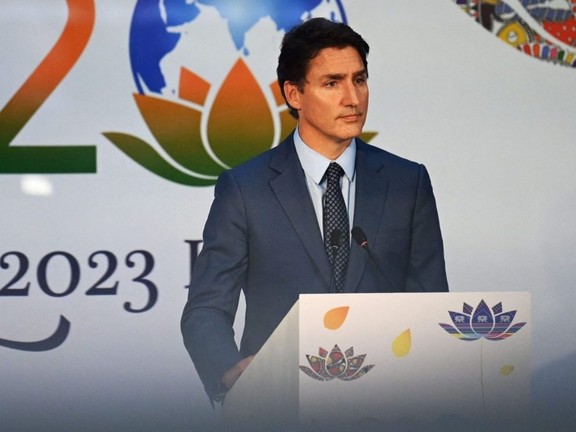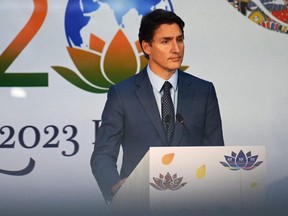 Article content
Team Trudeau is failing Team Canada and in a bad way.
Article content
Just days after Prime Minister Justin Trudeau came back from yet another disastrous trip to India, his minister for international trade, Mary Ng, has cancelled a Team Canada trade mission to that country.
Article content
The trade mission was supposed to run from Oct. 9-13 with stops in Mumbai and other yet-to-be-determined centres. The goal, according to the government's website promoting the trip was to, "prioritize innovation sectors and seek to open doors for Canadian companies."
Now, the trip is off.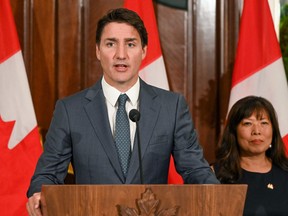 Trudeau's appearance at the G20, his second official visit to India, went about as badly as his first costume-filled escapade. He had tense exchanges with Indian Prime Minister Narendra Modi, accused India of interfering in Canada and not following the rule of law, skipped the official leader's dinner and then cooled his jets in a hotel room for two days after he had his plane break down.
Article content
Joe Biden was even caught on camera waving a finger in Trudeau's face with what appeared to be some harsh words.
Since Trudeau came back, he's faced harsh commentary from Indian media outlets for a number of issues ranging from his support for a separatist movement in India to his refusal of an offer to fly home on an Indian government jet.
Even before he left for the G20, the Trudeau government called off free trade talks with India without giving the Modi government or the public an explanation. Now, this latest trade trip is cancelled.
It's yet another sign of souring relations between our two countries at a time when Canada likely needs India more than they need us.
Canada needs to be a serious trading partner with India
Article content
India's economy is almost 60% larger than Canada's now, and according to the International Monetary Fund, India is growing at a rate of about 5.9% per year while Canada is at 1.5% annually. Last year, we exported $11.6 billion worth of goods and services to India and imported $9.3 billion from them.
"India's growing strategic, economic and demographic importance in the Indo-Pacific makes it a critical partner in Canada's pursuit of its objectives under the Indo-Pacific Strategy," the government's website for the Team Canada trade mission said.
That Indo-Pacific strategy won't amount to much if we continue to worsen relations with both China and India, the two largest countries in the region and two of the biggest economies in the world.
Article content
After the kidnapping of the two Michaels, the interference in Canada's elections by China, the illegal police stations set up to intimidate Chinese Canadians and the senseless economic warfare China has engaged in, it is understandable that relations with Beijing would be frayed. That is all the more reason that Ottawa should have ensured a solid working relationship with New Delhi.
Trudeau couldn't help himself though and allowed personal feelings and domestic political considerations to get in the way.
The Modi government sees Trudeau as sympathetic to the Khalistani separatist movement that wants a Sikh homeland in Punjab. Trudeau has done nothing to dissuade the Modi government of this, even taking Jaspal Atwal, a man convicted of trying to kill an Indian government minister in the name of this cause, to official functions on Trudeau's last trip to India.
Article content
Those factors, combined with Trudeau's regular lectures to Modi in public and private, have soured the relationship.
This may seem like a spat between two men, but it is spilling over into something bigger. Canadian companies will start to lose out on contracts with India in favour of other suppliers and new contracts won't be signed. Canada will have a tougher time cracking one of the fastest growing economies in the world.
That means Canadian jobs are then affected.
World leaders don't need to like each other but they do have to work together. By being unable to do that, Trudeau is sacrificing Canadian jobs for his own ego.
The Team Canada trade mission being cancelled is just the latest example.
LILLEY: Trudeau's disastrous India trip all about domestic politics

LILLEY: Poilievre wows crowd in Quebec, Trudeau invisible in India