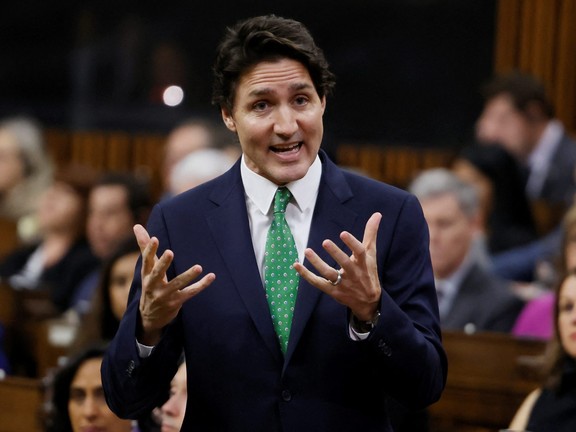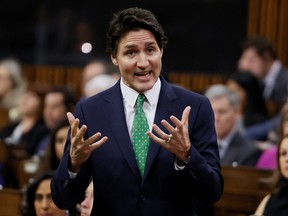 Article content
Justin Trudeau takes the issue of election interference seriously. We know this not because he's doing anything about allegations that China helped his Liberal Party over the last two elections, but because he told us so.
Article content
Asked on Tuesday whether he will call a public inquiry into election interference even if his special rapporteur doesn't recommend one, Trudeau prattled on without answering the question.
Article content
"This is a serious issue that we have always taken seriously," Trudeau said.
That line is getting harder to believe by the day.
As revelation after revelation shows that the Trudeau government knew about China's election interference but didn't inform the public, expel diplomatic staff involved or pursue any legal remedies, you get the sense they took it seriously only insofar as it helped them. The government has been warned about this interference by CSIS, by the Privy Council Office and the National Security and Intelligence Committee of Parliamentarians, but other than reading the reports, they've done nothing.
Article content
Even Trudeau's much vaunted panel of senior civil servants said there was interference, it just didn't cross their threshold. Don't ask what that threshold is, though, because it's not defined anywhere, and the panel's report doesn't explain where the threshold lies.
Recommended video
That's one of the many reasons the Conservatives, Bloc and NDP have been pushing for answers at the Commons Procedure and House Affairs Committee. The Liberals, meanwhile, have been pushing to block, stall and deny vital information.
As I write this, the Liberals have been involved in an 18-hour filibuster over a three-week period to block a vote on a motion that would require Trudeau's chief of staff, Katie Telford, to testify at committee.
Article content
"I will talk as long as necessary," Liberal MP Mark Gerretsen said.
At one-point, Gerretsen said the only reason the Conservatives are pushing the issue of foreign interference by China in our national elections is to raise money from angry donors. Gerretsen's comments at committee, like much of what he says, is utter nonsense.
Poll after poll shows that the majority of Canadians are concerned about China's attempts to meddle in our elections. An Abacus Data poll last week showed that 67% of all Canadians back a public inquiry into this issue, but when broken down by party, 71% of Liberals and 72% of Conservatives support a public inquiry.
All three opposition parties in the House of Commons support an inquiry; the only one that doesn't is the Liberal Party. That same Liberal Party opposes allowing key witnesses to testify and vital documents to be shared with the committee's investigation and again, they are the only ones who oppose.
Article content
Liberal MP Anita Vandenbeld spoke for nearly an hour on Tuesday, rarely addressing the issue at hand and often drifting off into discussions of how other committees function, her time working as a consultant overseas before being elected, even how MPs eat their catered meals at the Commons and how it should go back to the old ways.
The display is quite frankly shameful, a slap in the face to Canadians who want answers about China's meddling. Right now, the Liberals are the only ones with access to the information and they aren't sharing it with anyone else. Trudeau's message is essentially: "Just trust me."
"What has Justin Trudeau got to hide?" Conservative Leader Pierre Poilievre asked at an event in New Westminster, B.C.
Poilievre spoke of how Chinese-Canadians have been vicitms of this election interference, including intimidation from agents of the regime in Beijing not to vote for certain candidates.
"I think it is disgraceful that the prime minister knew this and did absolutely nothing, he kept it covered up," Poilievre said.
Trudeau appears fine with his actions being disgraceful. As long as they keep him in power, the actions of his Liberal MPs show they, too, have no shame.