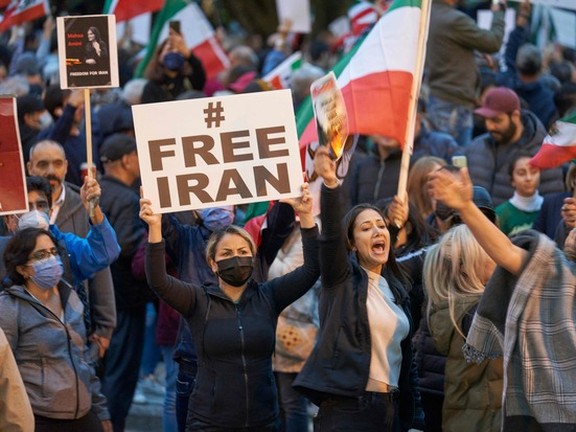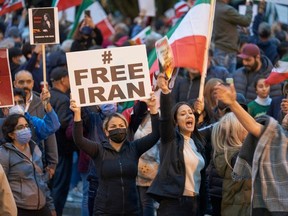 Article content
Canada's feminist foreign policy under the Trudeau government only goes so far when it comes to standing up for the women of Iran. For the past two weeks Iranians have been taken to the streets to protest the death of Mahsa Amini.
Article content
Amini was a 23-year-old woman who was beaten and arrested by Iran's morality police for not wearing her hijab properly. She died in hospital days later from a fractured skull, she had fallen into a coma and never came out of it.
Article content
Since then, women across Iran have been at the forefront of a protest movement defying the morality police, removing their hijabs, fighting pitched battles in the street. The Mullahs in Tehran haven't sat back and watched this happen though. They've fought back, they've cracked down.
Over the weekend, Ebrahim Raisi, Iran's president promised, "decisive action against the opponents of the security and peace of the country and the people." On Wednesday, in a televised address to the Iranian people he called Amini's death sad but also said they will not allow the security of country to be jeopardized.
Article content
"Whoever participated and ignited the chaos and riots will be held to account," Raisi said.
In addition to brutal police tactics in the street, Iran is known for using sexual violence, rape, against men and women in their detention camps. A recent BBC report detailed the conditions faced by those arrested for taking part in the protests including threats of rape.
Canada has long had strained relations with Iran
In a concrete way, there is little Canada can do. We have no official diplomatic relations with Iran and haven't for years. The Harper government kicked out Iran's ambassador and diplomatic corps in 2012, also shutting down our own embassy in Tehran amid rising tensions.
Iran was using their position in Canada for espionage and to intimidate Iranian Canadians who had fled the regime. The Harper government also cited Iran's support for the Syrian regime, their sponsorship of terrorist groups like Hezbollah and threats against Israel for their decision to cut ties.
Article content
"Iran is among the world's worst violators of human rights. It shelters and materially supports terrorist groups," then foreign affairs minister John Baird said at the time.
The Trudeau government came to power promising to restore relations but despite some awkward attempts, it never much beyond lifting economic sanctions.
Now, we are at the point of imposing sanctions once again, exactly what kind remains to be seen. While that act may appear symbolic to some, symbols do matter when dealing with such dictatorial regimes.
EDITORIAL: Label Iran's security thugs as terrorists

Mahsa Amini, the Iranian woman whose death led to mass protests, was shy and avoided politics

FATAH: Iranian women are burning their hijabs — let's show support for them
Article content
Earlier this year, Russia used the appearance of a Canadian diplomat at a garden party as a propaganda tool back home, showing that Canadians are still dealing with Russia despite their invasion of Ukraine. Allowing any ongoing economic activity with the regime in Iran will become a similar propaganda win for Raisi and his government.
The Trudeau government also needs to add the Islamic Revolutionary Guard Corps to Canada's list of banned terrorist entities. Right now, the Qods Force of the IRGC, a specialized force within the Guard, is listed as a terrorist entity but not the whole of the IRGC.
MPs voted in 2018 to designate the IRGC as a terrorist entity but the government never added them. Now the Liberal government is saying that it is up to national security agencies and not politicians to decide which groups are terrorist organizations.
That's emphatically not true, even the government's own website details it as a cabinet decision. The Trudeau Liberals were quick to add the Proud Boys to the banned list and take credit, they have no excuse with the IRGC.
Again, it may only be symbolic, but symbols count in this situation.
All Canadians should be standing with the women of Iran at this point, including our government in Ottawa that claims to have a feminist foreign policy.