Get the latest from Brian Lilley straight to your inbox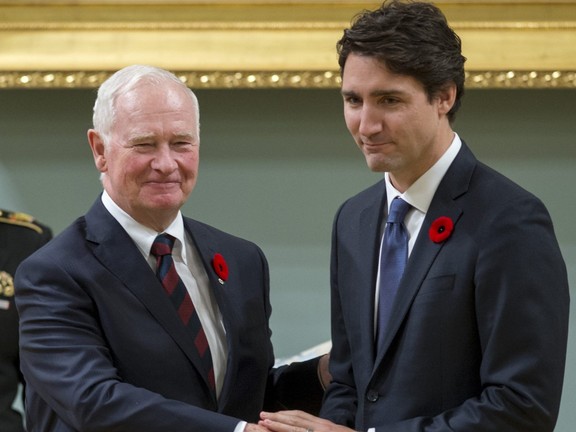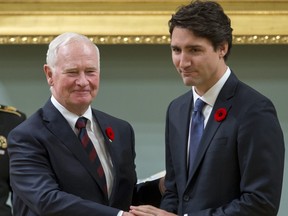 Article content
The latest estimate released by Statistics Canada shows we have a population of 39,566,248 but we can't find one person to investigate China's election interference who doesn't have ties to Justin Trudeau, the Trudeau Foundation or the Liberal Party.
Article content
It's not just David Johnston, it's the lawyer who is assisting him, the retired judge who said Johnston had no conflict, and the retired civil servant who wrote the report on the health of the last election.
Article content
All of them have close ties to the world of Justin Trudeau in one way or another and all have been asked to look into allegations China tried to help Trudeau's Liberals win the last two elections. Is it really any wonder they found nothing untoward or that many Canadians remain skeptical?
"Out of 40 million people in Canada, there's no one outside of the Trudeau foundation qualified to look into any of this Justin Trudeau foreign interference scandal, this is ridiculous," Conservative Leader Pierre Poilievre said in Toronto on Wednesday.
Article content
LILLEY: David Johnston's report on China's interference failed Canada

KINSELLA: What the decision to forego Chinese interference inquiry fails to do

EDITORIAL: Trudeau could have written Johnston's report
The connection between Johnston and Trudeau has been well documented. Johnston may have tried to downplay those connections as he released his report Tuesday, but his previous comments tell a different tale.
"His three boys were the same age as our five daughters, so we were kind of a ski party from time to time at Mont Tremblant," Johnston told CTV in 2016.
Back then, before their connection was controversial, Johnston said in the same interview that he and his wife had become "good friends" with the Trudeau family after they opted to move into Rideau Cottage, on the grounds of Rideau Hall, when he was Governor General. That's very different from what he put forward Tuesday under scrutiny.
Article content
As Johnston released his report, the woman sitting just to his right was Sheila R. Block, the general counsel for the Special Rapporteur. Block is a partner at the law firm that epitomizes the establishment in Toronto, Torys.
She's also a major donor to the federal Liberal Party.
Since 2006, Block has been a regular and consistent donor to the Liberal Party of Canada with her most recent publicly available contribution being recorded for $442.20 last October. Over the last several years, Block has donated more than $7,593 to the Liberals according to Democracy Watch.
Now, she's helping advise Trudeau's good friend, David Johnston, on the issue of election interference that reportedly helped the Liberals.
Don't worry though, because to ensure that Johnston had no conflict of interest, he asked retired Supreme Court Justice Frank Iacobucci to consider whether there was a conflict. Iacobucci is Senior Counsel at Torys, the same law firm as Block, and he also has a past connection to the Trudeau Foundation just like Johnston.
Article content
If you wanted to convince people there was a conspiracy to keep the truth from the public by having a bunch of people who are connected to each other investigate each other and themselves, you couldn't do better than this. Maybe there is nothing to see here with all these connections, maybe this is all just conjecture but … it certainly looks far too close for comfort and at some point, someone should have said let's get outside eyes on this.
As they say on those TV infomercials though, wait, there's more.
Do you remember the government-ordered assessment of the 2021 election? That was written by retired civil servant Morris Rosenberg, who was the president and CEO of the Trudeau Foundation when they took the questionable donation from Beijing.
Which takes us back to Poilievre's point, in a country as large as ours, why does everyone asked to look into this issue have a connection that eventually takes them back to Justin Trudeau.
People defending Johnston love to point out he was appointed Governor General by Stephen Harper. That's true, but he was also never a ski buddy of Harper's and was never asked to investigate anything that had reputedly helped Harper.
This is why, despite what Johnston says, I stand with the three opposition leaders in saying we still need a public inquiry.