The nationwide blackout really highlighted how much our lives depend on technology.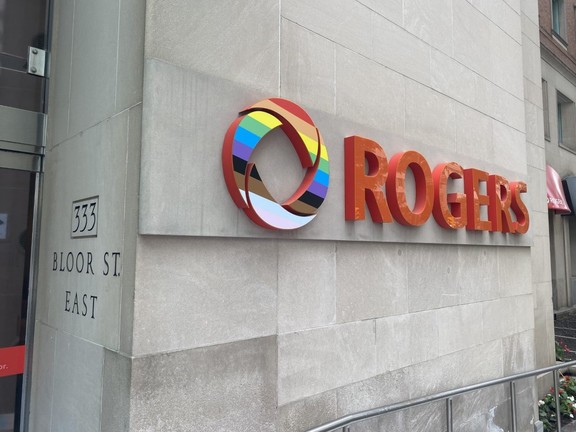 article content
Are we too dependent on technology?
article content
I certainly felt that way on Friday morning when the Rogers outage shut down cell phone service, internet service and payment systems in major hubs across Canada.
I was supposed to join Bill Carroll on the radio at 580 CFRA in Ottawa just after 8 am when I noticed my phone was not working. I tried to connect through my laptop but realized there was no Wi-Fi connection.
Did I forget to pay the bill? No, it was worse than that.
I was able to get the TV service and had last night's NHL draft recap playing in the background as I tried to figure out what was going on. It's hard to turn on the radio to hear the news when your radio is a Google speaker. I can't go to Twitter or TorontoSun.com for the latest news because there's no connection.
article content
Even my condo building, which has Wi-Fi in some common areas, is in Rogers.
It wasn't until I walked the dog down the street and ran into a crowd of people outside Starbucks that I was able to confirm what had happened. The inside of the store was packed, the tables outside filled with members of the laptop army working or commuting on the free connection.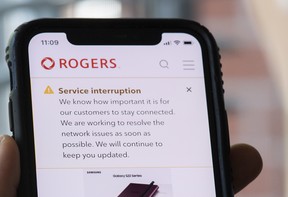 A group of people who weren't even buying anything stood near the windows, phones in hand, trying to connect anyway. These are the scared, huddled masses of the technological age.
I've lived like this before, it was called the '70s, '80s and early '90s. A lot has changed in that time though, changes we take for granted on a daily basis.
Like the way we pay for things.
I regularly order coffee or breakfast from my phone on the way to my local Starbucks, Timmy's or McDonald's. Without a mobile connection, those apps aren't very useful. Many places also discovered that their payment systems were not working properly and the signs indicated cash only.
Even using a banking app to send money didn't work for me on Friday.
article content
It took the blackout disaster for Rogers to get back to work at a desk in the office. I tried to order an Uber to get to the office faster, but I remembered that the app was not working. And good luck hailing a cab these days, there are fewer of them.
Have you tried looking for a pay phone lately? There aren't many and in my part of Toronto they seem like super spreaders of a whole host of diseases and viruses.
Postmedia's headquarters on Bloor St in Toronto is just down the street from the Rogers Global Empire and people passing by weren't happy.
A man stopped to say he was changing carriers due to the blackout. Another man on a motorcycle threw obscenities at the building. Across the street, Rogers customers jammed another Starbucks trying to connect.
article content
Malik, who works at the Popeye's Chicken store, flashed a big smile when I asked if the power outage was affecting his store.
"I'm on the Bell network," he said, happier than words can describe.
The blackout has many people angry with Rogers, others claiming this is due to a lack of competition in Canada's telecommunications sector. While I agree that we need more competition, and not just smaller operators for the big guys to buy, competition would not solve this problem.
Friday's blackout really highlighted how much our lives depend on technology. When it works it's wonderful, when it's not infuriating and disrupting the way we work, travel, shop and dine.
Frustrating as Friday was, I would never live without my phone or apps again, at least not unless Rogers goes down again.