Get the latest from Brian Lilley straight to your inbox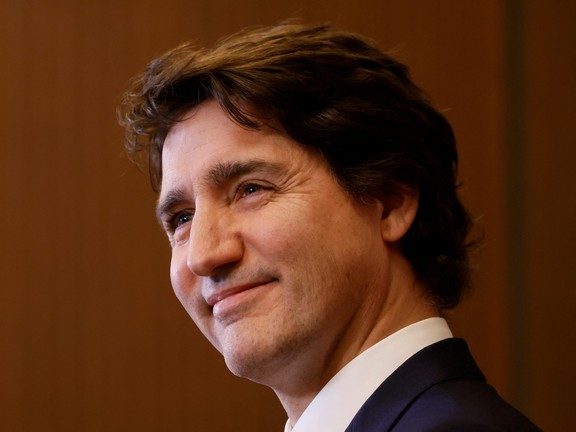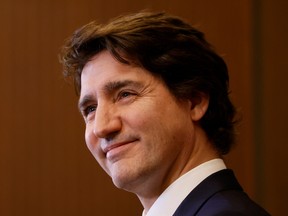 Article content
It's not an April Fool's joke, you will be paying a higher carbon tax starting Saturday.
Article content
The Fool on the Hill, that being our prime minister, wants you to believe you'll get back more than you pay, but that's simply not true.
Article content
Justin Trudeau has been selling that line since he introduced his carbon tax plan and no matter how many times it's been proven false, he keeps repeating it.
As Catherine McKenna told bar patrons in Newfoundland, "If you actually say it louder, we've learned in the House of Commons, if you repeat it, if you say it louder, if that is your talking point, people will totally believe it."
McKenna was the minister who introduced the carbon tax at $20 per tonne in 2018, rising to $50 last year and now set to climb to $65 with annual $15 increases until it hits $170 per tonne in 2030. Incidentally, McKenna denied that would ever happen prior to the 2019 election, the increase was announced shortly thereafter.
"Most households will see a net loss, paying more in fuel charges and GST, as well as receiving lower incomes, compared to the Climate Action Incentive payments they receive," a report from the Parliamentary Budget Office released this week said.
Article content
It's the second time the non-partisan PBO has said most families don't get back more than they pay in carbon taxes and the Trudeau government continues to ignore the PBO and repeat their lie.
Unlike the government analysis, the PBO looks at the increased GST costs each of us will pay, the GST is charged on top of the carbon tax. They also look at the lower incomes Canadians will receive, the lost investment in this country meaning fewer jobs and the overall economic impact.
Those are things the Trudeau government doesn't account for; they want you to believe they can keep increasing taxes and you will still end up with more money in your pocket.
For some people, this will be true, especially in urban areas where the carbon tax is popular, and the Liberals win lots of seats. People like me, who live in downtown Toronto in an energy efficient condo, who walk and take the subway and drive infrequently, will benefit.
Article content
That's because the carbon tax rebate is based on averages on how much it costs to heat your home, how many kilometres you drive in a year. Those averages are dragged down by people like me.
CHARLEBOIS: The hidden cost of carbon taxes in Canada

EDITORIAL: Most who pay carbon tax worse off — PBO

GOLDSTEIN: Trudeau's carbon tax cheques will make most of us poorer
The carbon tax rebate is based on the 15,000 km the average Canadian drives, that's high for me but low for most families. So, if you live in a suburban area and need to drive the kids to hockey, soccer, swimming, karate, dance class, never mind commuting, then you will pay more.
If you live in a rural area, well, you know already because you're paying through the nose.
Article content
The rebate also looks at average home heating costs, which includes every building in Canada, so your home to fit you and your three children will cost more and you will pay more but Trudeau will tell you that you will get more back.
April Fools!
According to the PBO, by 2030 when the carbon tax is fully implemented, the total cost to households after rebates will be significant. In Newfoundland and Labrador middle income households will pay $680 more annually after rebates, $929 in Saskatchewan, $1,028 in Manitoba, $1,118 in PEI, $1,127 in Nova Scotia, $1,269 in Ontario and $1,460 in Alberta.
Households with higher incomes will pay as much as $9,000 a year in carbon tax outcomes.
But Trudeau will keep claiming that people get back more than they pay and too many in the media will repeat that mantra without fact checking it.
The claim that the carbon tax is revenue neutral was always a claim about what the government would take in, not what you would pay. The PBO has shown the average family will pay more starting April 1.
If you can't see that, you are an April fool.