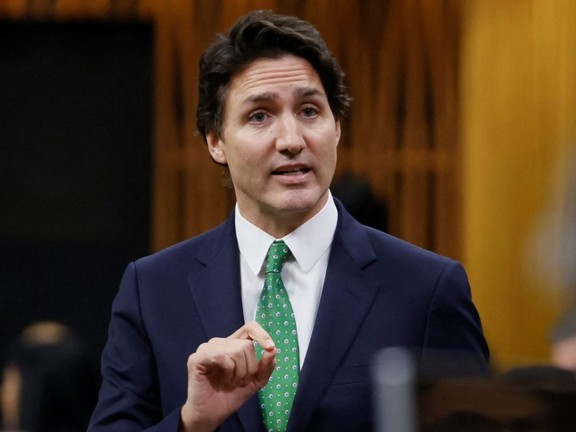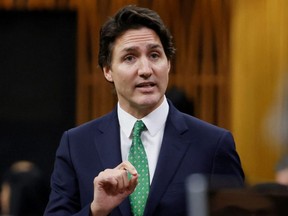 Article content
Did you hear about the wealthy donors from the Chinese community in Toronto and Vancouver that flooded donations to Justin Trudeau's Montreal riding association? It happened a few years ago now, but the details, including the amount of money and circumstances around it, should lead to more questions.
Article content
This story came out about two weeks ago when Bloc Quebecois Leader Yves-Francois Blanchet raised the issue of donations to Trudeau's Papineau riding association in 2016 at the same time a Chinese bank was seeking federal approval to operate in Canada.
Article content
"In just two days, the prime minister's riding received $70,000 from donors of Chinese origin, and at the same time, the government authorized the establishment of a Chinese bank in Canada," Blanchet said on Feb. 28.
The Chinese Bank in question is WealthONE, recently in the news after receiving a massive fine for failing to abide by anti-money laundering provisions in the Proceeds of Crime and Terrorist Financing Act. The Financial Transactions and Reports Analysis Centre of Canada (FINTRAC) levied a $675,500 fine against the bank on Feb. 15 as an administrative penalty. FINTRAC, however, noted that the violations were not related to money laundering or terrorist financing offences.
Article content
According to several media reports, Finance Minister Chrystia Freeland had been issuing warnings about the bank, including about major shareholders, over national security concerns. The bank, meanwhile, has said the major shareholders who sparked concerns are no longer directors of the financial institution and were not involved in its day-to-day operations. One board member, until he won a December byelection to become the newest Liberal MP, was Charles Souza.
Yet, back in 2016, as the bank was seeking approval, there were several fundraisers held for the Liberal Party involving Trudeau and wealthy Chinese-Canadian businessmen. In May 2016, one such fundraiser saw Trudeau hosted by Benson Wong, chair of the Chinese Business Chamber of Commerce, along with 32 other wealthy guests.
Article content
Shenglin Xian, a billionaire who made his fortune in the insurance business after immigrating to Canada, was in attendance. Xian was waiting for approval for his proposal for the WealthONE bank at the time of the fundraiser.
Recommended video
Also in attendance was Zhang Bin, the man who would go on to facilitate a $1 million donation split between the Pierre Elliott Trudeau Foundation and the University of Montreal to provide scholarships in the late prime minister's name.
About six weeks after the Toronto event, Justin Trudeau held a similar fundraiser in Richmond, B.C., and that's when donations started flowing to his riding association.
LILLEY: Facing pressure, Trudeau punts on Chinese election interference allegations

LILLEY: China's interference in our elections is serious, our reaction is anything but serious

LILLEY: Trudeau looks like he's hiding something on China's election interference
Article content
Over just two days, July 6 and 7, 2016, roughly 50 donors from the Chinese-Canadian community in British Columbia and Ontario donated a total of $67,080. The donations ranged in size from $1,382.41 to $1,500, the maximum allowable donation at the time.
What's shocking is that according to Elections Canada data, these donations accounted for about 80% of the riding associations donations for the entire year.
Canadians can donate to any riding association or candidate they like, but the timing, size and one-time nature of these donations definitely raises a lot of questions.
Not that we would ever get answers from Trudeau.
The Liberal Party did respond to Le Journal de Montreal when it broke this story of the odd donations, telling the newspaper that all rules were followed.
The ethics commissioner found that Trudeau did not contravene the Conflicts of Interest Act when he attended the fundraiser. However, attending a fundraising event with Xian when WealthONE was awaiting approval raises serious questions.
This story would be a bad one for any politician, coming as it does as Trudeau continues to evade questions about the Chinese government's alleged election interference only makes it worse.