There was a day when civil servants accepted being paid less in salary in exchange for job security, stability, good benefits and pensions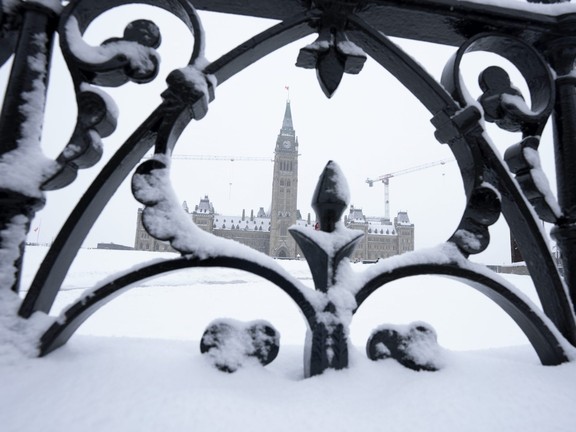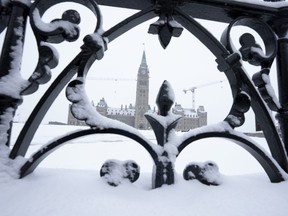 Article content
Give us a 30% wage hike and pay us for meals when we work overtime at home, federal workers say.
Article content
Those are some of the demands of employees of the Canada Revenue Agency currently negotiating contracts post-pandemic.
Article content
It seems they've taken the Beatles classic song 'Taxman' to heart where George Harrison sang, "There's one for you, 19 for me, 'cause I'm the taxman." Why do you need money when you could give it to them!
Workers with the Union of Taxation Employees (UTE), a division of PSAC, want raises of 4.5% for the first year followed by two successive increases of 8% a year. On top of that, the taxman is demanding a one-time bump of 9% to put CRA workers on par with those at the Canada Border Services Agency.
"We want to keep up with inflation," Marc Brière, national president of the Union of Taxation Employees, told the Ottawa Citizen in a recent interview.
Article content
I'd like a free car and a unicorn that can fly me around town, doesn't mean that I'm going to get them. Brière says he wants to keep up with inflation, but does that mean that if inflation drops back down to 2% in year two of his contract that we can adjust? Likely not.
Meanwhile, the UTE and their colleagues at the Professional Institute of the Public Service of Canada (PIPSC), another CRA union, are fighting to keep a meal penalty in place even for those working from home. The contract, negotiated pre-pandemic, stated that anyone working "three (3) or more hours of overtime immediately before or immediately following" their shift would be reimbursed $12 for meals unless a free meal was provided.
That makes sense. If you're going to call someone in early or make them stay late, paying for a combo at Subway is the least you can do. Having that in place for people who are working from home and who can just walk to the fridge makes no sense at all.
Article content
Unless you are a civil servant and entitled to your entitlements.
LILLEY: Trudeau takes Liberal Party further left, away from its roots

LILLEY: Roxham Road sees record number cross into Canada illegally in 2022
Public servants tend to not only have higher pay and benefits of most comparable jobs in the private sector, but they also have better benefits and pensions. Both the UTE and PIPSC workers are enrolled in defined benefit pension plans, the type of which most private sector employees haven't seen in decades.
But go on, keep fighting to get your meal penalties at home and your 30% increase in salary – while mostly working from home – while the rest of us struggle. Don't worry, there's a food bank nearby that can feed the rest of us while you bilk taxpayers.
Article content
Did I mention that CRA workers are also fighting a requirement to work at least two days a week from the office?
There was a day when civil servants accepted being paid less in salary in exchange for job security, stability, good benefits and pensions. Now, they demand to be paid more and never face layoffs while having better benefits and pensions than the people who pay their salary.
Any attempt to point out the unfairness of this is met with claims that everyone should join a union like theirs. That's not possible for most people and if the federal government were a business, it would have gone bankrupt long ago.
Instead of going bankrupt, though, they just reach deeper into our pockets to pay workers more and tell us we should be thankful for the honour of paying those salaries. That's not how I feel and I doubt it's how most readers feel, dealing with wage increases the likes of which the federal civil service just can't fathom.