Get the latest from Brian Lilley straight to your inbox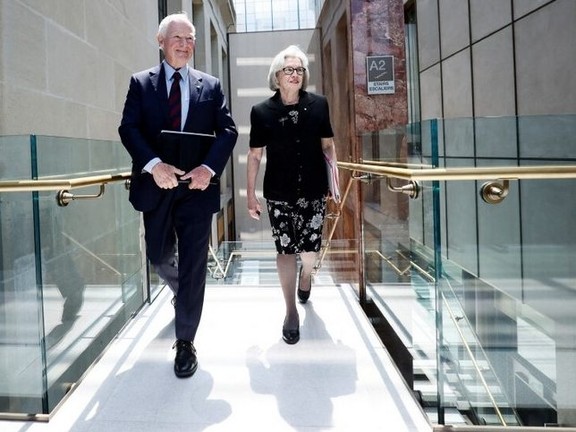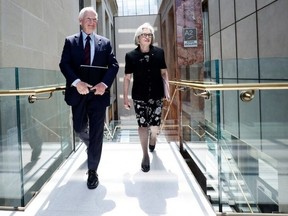 Article content
"Democracy is built on trust," David Johnston wrote in his report released Tuesday.
Article content
If Johnston believed the words he wrote — and that Prime Minister Justin Trudeau later repeated — he would have called for a public inquiry into China's interference in our democracy. Instead, Johnston said  the information that an inquiry would be required to examine would be too sensitive, so he'll just do the work himself with a few public hearings.
Article content
"A public inquiry examining the leaked materials could not be undertaken in public given the sensitivity of the intelligence," Johnston wrote in his report.
Strange that we held a public inquiry from 2004 to 2006 into the inner workings of CSIS and the RCMP in relation to Maher Arar, but we can't hold one now on China's interference. The argument doesn't hold water; there are ways to hold a public inquiry without compromising intelligence or secret information. Johnston simply doesn't want to hold one.
Article content
Besides, he asked the PM if he knew about any bad things happening, and Trudeau said no.
Recommended video
"I asked the Prime Minister and Ministers if they were aware of any orchestrated effort to elect a LPC minority. They were not," Johnston wrote in a section responding to a Feb. 17 Globe and Mail article that detailed the desire by Chinese diplomats to help elect a Liberal government in the 2021 election.
In another section, Johnston describes how the memo detailing the threats against MP Michael Chong and his family was sent to then Public Safety Minister Bill Blair and his chief of staff, but that neither received it because "they do not have access to the Top Secret Network e-mail on which it was sent." In what world does the Minister of Public Safety, the one responsible for stopping things like a terrorist attack, not have access to top secret email?
Article content
What else is being missed by this government's incompetence?
Johnston takes a good deal of time to selectively fact-check the media reports that pushed Trudeau to appoint him in the first place. While he finds some issues, there is only one story he fact checks that he claims is completely wrong: the Global report that said Han Dong, a former Liberal MP, had advocated for keeping the Two Michaels in jail in China.
Other than that, Johnston will sometimes find a detail off, but not the whole story.
The Trudeau government has said that the story from last fall claiming China's consulate funnelled money to 11 different candidates in the 2019 election was false. Johnston takes several runs at that story, but in the end says that there was intelligence on that file to back up the claim.
Article content
"It appears from limited intelligence that the PRC intended for funds to be sent to seven Liberal and four Conservative federal candidates through a community organization, political staff and (possibly unwittingly) a Progressive Conservative Party of Ontario MPP," Johnston wrote.
It's apparently unclear if the money was sent but it appears there was a plan by the consulate at the least.
He attempts to fact-check three stories by the Globe and Mail, but as reporter Steve Chase, who has been central to the newspaper's coverage points out, Johnston is silent on 10 other Globe reports that rely on secret sources.
Johnston mainly relied on the same intelligence officials and bureaucrats who gave the last two elections a clean bill of health to inform his report.
Article content
When he met with for former Conservative leader Erin O'Toole, the man who was leader during the interference plagued 2021 election, O'Toole brought binders of evidence.
LILLEY: Trudeau Liberals continue to act like a guilty party on China

LILLEY: Poilievre's right, PM gave Johnston 'fake job' on China
"With this in mind, you might understand how disappointed I was to learn halfway through my meeting that Johnston's report was already undergoing French translation," O'Toole wrote.
How do you write a report on election interference without talking to the party and the leader who was the main victim? Yet that is what Johnston did, meeting with O'Toole just last Wednesday once his mind was made up, and his report written.
This report and its conclusions are an embarrassment to Canada and to Johnston's once stellar reputation.
A full public inquiry is what was needed; Johnston failed Canada.