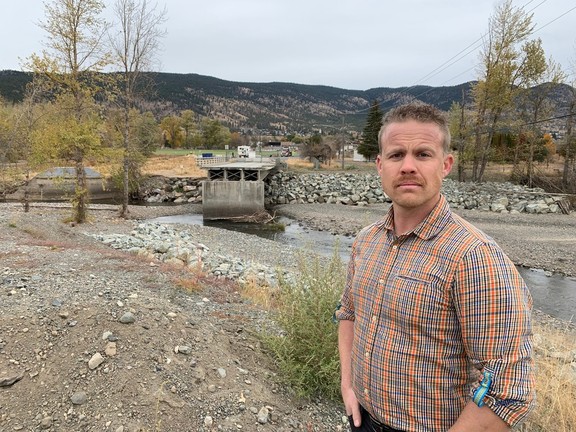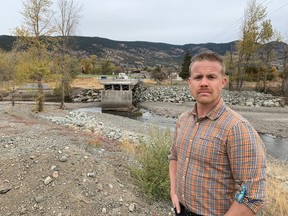 Article content
Re: BC Floods: One Year After the Disaster and No Money to Prevent the Coming Train Wreck
Article content
Communities like Merritt and Abbotsford are living on borrowed time. One result of climate change is warmer air, which contains more water vapor. Ironically, warmer air causes more severe droughts and floods, sometimes a combination of both.
Article content
Ignoring the impact of climate change, the West Coast is subject to large-scale flooding, such as the Fraser River flood of 1894 and the California mega-flood of 1861-62. All it takes is a series of atmospheric rivers hitting a region over an extended period. Paleoclimate records show a succession of megafloods, one every century or two.
Another implication of global warming is that past weather patterns will be less predictive of future weather. Warmer air could increase flooding, particularly if combined with stagnation of the jet stream for an extended period. There may be an increase in both the frequency and severity of severe droughts and floods, which, in combination with rising sea levels, creates an increasing risk of historically unparalleled events.
Article content
Municipalities lack the fiscal pockets to deal with climate change. High levels of government must come to the table.
John Shepherd, Richmond
The Chilliwack gang is a national treasure
I've read a lot about Nickelback being inducted into the Canadian Music Hall of Fame. Great for them. But I haven't heard anything about the addition of the band Chilliwack in 2019 along with the late Bobby Curtola, Cowboy Junkies and Andy Kim. We were set to fly the Junos in Saskatoon that March, but at that moment the world went black. There was no awards night, no one knew and still don't. Nickelback has had longevity, I'll give them that.
But Bill Henderson is Canadian songwriting royalty, releasing Canadian hits since the late 1960s. He also continues to write, record and produce music. He is part of an elite group that paved the way for Canadian Music to go forward, including Nickelback. Maybe at some point someone should sit down with him and his massive catalog and let the world know about this national treasure again. No offense, Chad. None taken I'm sure!
Article content
Gord Maxwell, Port Coquitlam
Sunshine Coast has a water storage problem
Re: Drought state of emergency lifted on BC's Sunshine Coast, water restrictions remain
Here we go again. I will not deny that we are dealing with climate change. But for the Sunshine Coast, we're mostly dealing with years of head-in-the-sand management by a series of woefully inept local governments and being consistently ignored by our provincial government. Our haphazard management of water by the regional district board doesn't even provide us with a water system for the entire coast. Some residents are washing their driveways and enjoying showers, while others are saving sink water and wondering about a second cup of coffee. Local businesses are closing because they happen to be operating within the Chapman Creek watershed. We do not have, and have never had, a water shortage, we have a water storage problem. Now we are facing a shortage of water in winter because there is so little foresight that now that things are freezing, rain and snow cannot be easily absorbed.
Article content
In the 18 years that we have lived here, we have seen the population grow exponentially while our water storage capacity has not changed. Residents can only be asked to do so much and now the very operation of our hospital is threatened. Without expanding our storage, this scenario will only get worse in the future.
M. Eastley, Sechelt
What about the scarcity of water?
Re: Canada's LNG export dreams could leave BC powerless to pursue other opportunities
Rightly concerned about the growing shortage of present and future electricity generation capacities here and abroad, Clean Energy Canada's opinion piece missed one of the most critical words of the problem and solution(s). : Water.
Site C, once online, and many existing power-generating dams are dependent on water, the availability of which is frequently projected as major glaciers disappear and their downstream waters dry up. So what?
If climate goals collide head-on with population survival needs, which is more likely to prevail? … That is a rhetorical question.
Dave Bibbs, Delta
---
Letters to the editor should be sent to [email protected].
---
More news, less announcements: Our in-depth journalism is possible thanks to the support of our subscribers. For just $3.50 a week, you can get unlimited, ad-lite access to The Vancouver Sun, The Province, National Post, and 13 other Canadian news sites. Support us by subscribing today: The Vancouver Sun | The province.